As if twitter users weren't wary enough after the social network started tailormaking ads that appear on users' homepages based on various tracking technologies.
Yesterday, many feel it crossed the line when it posted what it has confessed were mock blog posts by Philadelphia-based distance runner Neil Gottlieb, Brazilian Twitter user William Mazeo and a third unidentified user (sunbhash chander) to promote its TV advertising product, which enhances TV ad buys by running Twitter campaigns at the same time.
Twitter's blog showed an ad management dashboard with respective tweets from Gottlieb, Mazeo and the third user that wrote: "What's the new song in the @barristabar commercial? I love it!!", "I wish I could make fancy lattes like in the @barristabar commercial", and "The @barristabar ad is giving me the coffee shakes. Looks so good!".
Not only did the runner not "love it", he didn't even know about it.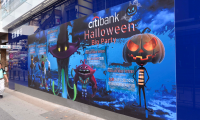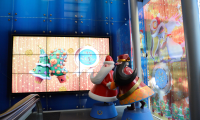 Mazeo also responded with surprise:

Later in the day, Twitter reacted with a brief apology.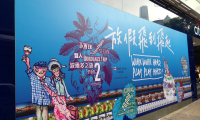 But it's one that Gottlieb didn't buy; Mazeo was more forgiving.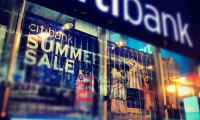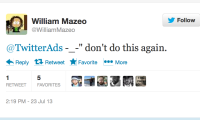 A few hours later, Twitter updated its blog with an official apology that said: "An earlier version of this blog post included an image with mock Tweets from real users of our platform. This was not OK. Once we became aware of this mistake we took it down immediately. We deeply apologize to the three users included in the earlier images."
Gottlieb later told San Francisco Chronicle he's meeting with an attorney to discuss the use of his likeness on a social platform without his permissions.
Forgiven or not, the incident sparked a new controversy on the privacy of social media and brings to light the big brother-like eye it has over users.