Airasia has issued a statement to stress that its group CEO Tony Fernandes did not endorse advertisements on get-rich-quick schemes. The schemes where were put up on social media showed Fernandes revealing his secret of making as much as US$300 (RM1240) per day from home.
On Monday, Fernandes told Star Online:
Yes, complete false. I have nothing to do with this.
To investigate, A+M also found the news links shown do not bring readers to the page as described by the posts.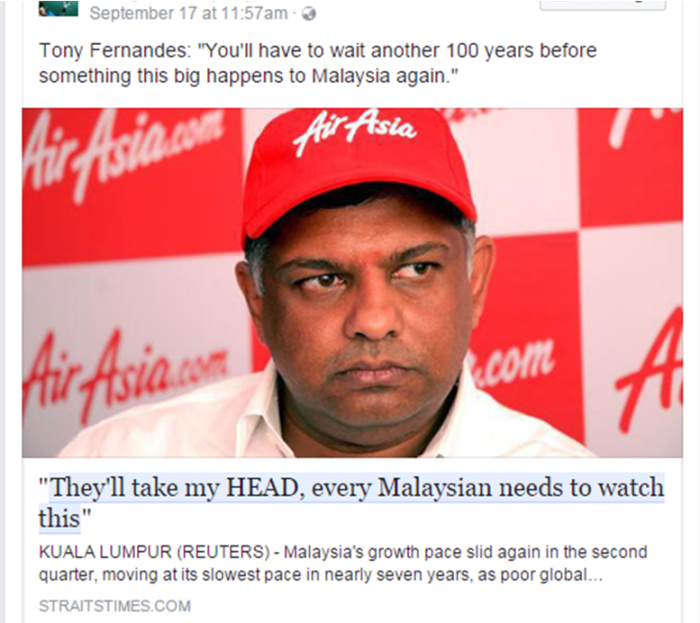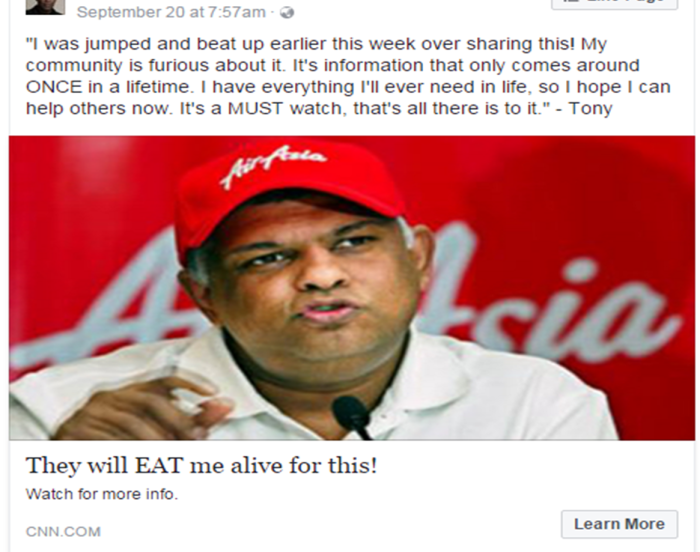 The company also urged the public not to share the misleading posts and refer to its official social media channels or other credible news sources to find out more about Fernandes or AirAsia.
A+M has reached out to AirAsia.
Read also: Waze lets Tony Fernandes boss you around in your own car