Tinder is teaming up with Reddit co-founder Alexis Ohanian and Jennifer 8. Lee, the founder of emoji site Emojination for a new campaign #representlove to add interracial couple emoji into Unicode Consortium's mix.
The new project asks Unicode Consortium (the governing body of all things emoji) to create an option for people to customise skin tones for the couple emojis.According to Tinder, this is because, "No one should ever feel unrepresented or unseen. Love is universal, and it's time for interracial couples to be represented in our universal language."
To garner support Tinder also launched a Change.org petition. Giving additional statements to CNN, Rosette Pambakian, Tinder's head of brand said given the brand is "the largest and most diverse platform for meeting new people", it was "uniquely positioned and incredibly proud to petition for this update."
Pambakian said Tinder "ideated the concept" for the interracial couples and is an author of the proposal.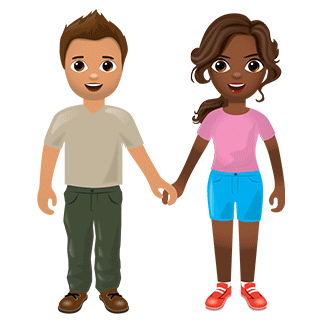 In detail, the proposal suggests 21 new character sequences that would include three skin tones: Light, medium, and dark. The dating app worked with agency Marcel Sydney on a film to kick off the campaign and showcase what a world with interracial emojis of couples could look like.
https://youtu.be/tWrKrn7t2wo
While one user has called out the move as a "marketing stunt", adding "the more specific you make the emojis appear, the more people are going to feel left out. It's the biggest irony ever." Others have been fairly supportive. Tinder is also customising emojis online for those tweeting images of their interracial relationships to them.
https://twitter.com/Tinder/status/968546292199600131
While, Tinder might not be the first company you'd peg to back a campaign to #representlove given its reputation, but according to a recent global survey conducted by Tinder, it claims online dating and interracial relationships may go hand-in-hand. The survey showed that,
Tinder users in particular, "swipe right on diversity".
Meanwhile 52% of respondents believe interracial couples are not well-represented in today's tech language culture of emojis, GIFs and memes.
The goal of the petition is to receive 1000 signatures and it currently has more than 2200 - so it is safe to say Tinder will reach their goal.