The female consumer is increasingly seen as a growth market for brands, even for those which offer traditionally male-oriented products in industries such as automobiles, sports, technology and alcohol beverages.
According to the Ernst & Young's Growing Beyond - High Achievers report, women now earn US$13 trillion around the world. In five years' time, it will go up to US$18 trillion.  In 2028, women are expected to control three-quarters of the world's discretionary spending.
"Women represent the largest emerging global market and economy because they are starting to have enormous power over politics, sports, business and society.  Brands are now waking up to these massive opportunities," Annette Kimmitt, global middle market leader of Ernst & Young, said.
How should marketing departments and materials be adapted to better appeal to the female consumer?
Part of the answer is to stop talking down to women in advertising and in the boardroom.
Naomi Simson, founding director of online start-up RedBalloon, had worked as a marketing manager for Apple in Australia in the 1990's.
"If you don't have more women in senior leadership roles, you won't have the insights you need to tap into the market of female consumers," she said.
"Women often wait for their turn to speak in the boardroom, and may not even get the chance to voice their ideas and opinions.  It's at that very micro level where you miss out on the ideas and that's how you miss out on women as consumers if there isn't that space for them."
Kimmitt agreed brands need diversity of thinking in their marketing teams, which comes from cultural and gender diversity.
"Getting marketing messages right and keeping them accessible to women comes down to values - if everyone thinks the same way, you won't be able to tap into a different market," she said.
Simson points to patronising language sometimes used by adverts seeking to appeal to women.
"Consumers are very aware when they are being conned, which is why anything unauthentic will be seen as promotion or lip service.  If you use patronising language like 'Hey girl!', women will run away," Simson said.
"Women want to be treated the same as men in the sense that they want to be talked to in a transparent, authentic and respectful way."
Kimmitt believes marketing campaigns, such as Procter & Gamble's Like A Girl campaign for its brand Always, which use women's empowerment for branding purposes are positive beginnings for the ad industry.
"I understand why brands create these types of campaigns - you can take the approach of seeing it as simply branding - but when I watched the Like a Girl video, I realised that I used that expression too.  It was a wake-up call that left an impression on me," Kimmitt said.
"Brands calling to close gender gaps are doing a good thing.  People will say it's selling but if it's purpose-led, it will have an impact."
The advert is a form of consumer message that plays a major role in influencing culture, much like films and other art forms.
"Consumer messages contribute greatly to our culture," Simson said.
"We need changes in ads - especially naming and shaming of ads that patronise women."
Let's hear from a range of different industries about how they view the trend of the growing female consumer market and their response to it through their marketing strategy.
Automobiles: Audi
Approximately 70% of Audi Hong Kong's customers are men and although cars are traditionally associated with men, Reinhold Carl, managing director of Audi Hong Kong, believes the women's premium car market has enormous growth potential.
According to the Economist Intelligence Unit (EIU)'s The Report on Female Consumers in Asia, women nowadays control spending in categories from clothing and accessories to cosmetics, groceries and automobiles.
"The automobile is a product reflecting the personal lifestyle and taste of both men and women today.  Women are also the key decision makers in family matters including the purchase of big-ticket items like cars and may affect men's choice of car models," Carl said.
"Women are a significant driving force in today's economy. The 'She-conomy' is on the rise, as pointed out by more than a few reports.  Therefore, becoming a brand that appeals to women will enhance the recognition of Audi among both genders."
He said the growing earning and spending power of young women in Hong Kong and across Asia means women are now seeing the car increasingly as a status symbol.
"What we've seen also is that women who used to see the car as a functional item are now seeing it more and more as an emblem of social status and lifestyle," Carl said.
"Women are spending more on cars nowadays not only because of their functional properties.  Design, technology, brand history and prestige are also factors of growing importance for women's purchasing decisions for cars."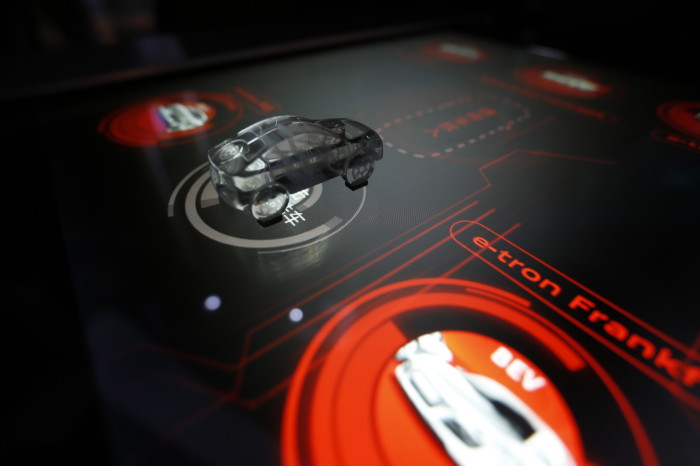 Audi's strategy for targeting more women consumers is to increase the association of prestige and exclusivity with its brand by sponsoring events that spreads word-of-mouth, such as The Hong Kong Fashion Extravaganza.
"Fashion is an effective platform for our brand to get closer to female drivers," Carl said.
"This is reflective of what we see as unique among female drivers and key influencers who are our target audience - design always comes first."
He added that compact car models are more appealing to female consumers and the brand will be launching two compact car models this year.
Alcoholic beverages: Pernod Ricard
Champagne is seen as a more traditionally feminine drink while wine and white spirits such as vodka and gin are seen are more unisex.  Whisky and cognac are mostly consumed by men in Asia.
"Women are certainly a growth area for us universally across Asia," Glen Brasington, VP of marketing at Pernod Ricard Asia, said.
"We see that the frequency of going out and hanging out at social occasions is growing for women in Asia, who have lower consumption per capita compared to women in the US and Europe.
"Asian women are drinking more of everything on average, whether it's beer, wine or spirits - but it's about drinking better, not drinking excessively.  We have seen this strong growth over the last three or four years."
Meanwhile, men's consumption patterns have not really changed.
He added there is a lot of corporate pressure on people to socialise with colleagues in Asia, such as having drinks or dinner consumed with drinks after work.
"More women taking up management positions is driving changes in choices of restaurants and types of alcohol beverages that female managers choose to consume along with their staff members," Brasington said.
Across mainland China, Korea and Japan, white-collar workers are shifting from drinking expensive whisky, cognac and wines at high-end restaurants to frequenting more affordable restaurants and bars.  This is partly reflective of recent anti-graft measures in mainland China, much like the cutting back of entertainment expenditure in Japan in the early 2000s.
In Hong Kong, Shanghai, Seoul and Singapore, the modern bar-focused restaurant has become increasingly popular and serves mixed drinks and cocktails.
"Females often go drinking at these restaurant bars by themselves or with male and female friends.  There is less gender segregation - you don't get groups of men going drinking by themselves as much anymore.  The female drinker is driving the choice of the group's alcohol beverages a lot more," Brasington said.
"If groups of people order bottles, they might order bottles of champagne or vodka that the entire group can enjoy rather than just whisky or cognac, which is more popular among the men."
He points out that it's also easier to drink mixed drinks when socialising actively in a group at a bar in Korea, Japan, Hong Kong and tier one cities in mainland China.  In general, people are ordering more individual drinks and fewer bottles.
"Tier two and three cities still have a long way to go but in tier one Chinese cities, many 20-30-year-old women are in management positions.  To bond with colleagues, they are more diverse in their choices of where they go drinking and the people they choose to drink with," Brasington said.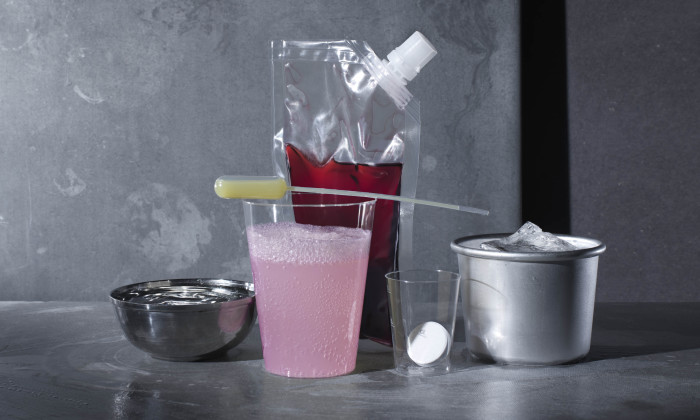 In response to the growing market of female drinkers, Pernod Ricard has been working with bars to create more mixed drinks.
Brasington said, "We are trying to get bars to think about mixed drinks that are made with simple gin- or vodka-based mixes, which fall in between straight spirits and very complex cocktails.
"Next, we would educate the bars to price the mixed drinks properly.  They should have premium pricing that is cheaper than beer but not as expensive as cocktails."
He added that two spirits in a mixed drink is very strong and women tend not to want to purchase an expensive or a very strong drink, since many women in Asia prefer drinks with lower alcohol content.
The company's other marketing initiative revolves around champagne and white spirits, for which the brand hopes to promote high-energy unisex environments through experiential marketing such as when groups of men and women celebrate in bars.
"We keep our champagne creatives quite feminine and we encourage lots of unisex sharing of white spirits at music events and dance parties.  In Korea, we sell big sets of champagne and vodka bottles with fresh fruit to encourage people to mix drinks themselves," Brasington said.
Meanwhile in Japan, the brand promotes a sparkling wine through collaborating with nail artists and giving out free samples.
Sports: PUMA
Adrian Toy, head of marketing APAC at PUMA, said the men's segment has historically taken up a bigger part of the brand's business but over the past few years, women's participation in sports in the region has grown as they become increasingly health-conscious.
"It's no doubt that the future is female and all about the women's segment, particularly in the area of women's training. It has great growth potential here in the Asia as well as all over the world," Toy said.
PUMA has appointed singer Rihanna as brand ambassador and creative director.
"Her confidence, determination and joyful attitude make her a perfect partner for PUMA and she particularly resonates with the female audience," Toy said.
Meanwhile, communicating effectively with women interested in sports products through advertising means going beyond functional features and product design.
"Female consumers also need to see an emotional benefit such as how confident they can be when they work out wearing those products, such as through the confidence expressed by role models wearing the products," Toy said.
Technology: Sony
Simois Ng, head of marketing communications at Sony, does not believe the men's market is saturated.  The women's market has always existed but women are commanding more presence as consumers in traditionally male-oriented industries such as sports, cars and technology.
Women's growing spending power and their rise up the corporate ladder mean they demand products beyond fashion items.
"In the past, a woman might simply buy clothing and handbags but today, these things probably can't satisfy her.  They want to express themselves more," Ng said.
The popularity of social media means that women can conduct their own research before purchasing camera models or ask people on social media networks which camera to buy rather than asking male friends for advice.
"The ease of sharing photos on social media leads to new behaviour that enables women to feel that they can truly own cameras too - that the camera is not just for men."
The desire to appeal to female consumers is reflected in the fact that manufacturers are beginning to change the form factor of cameras by producing lighter, smaller and more colourful cameras for women.
The women's market also has a high potential for growth for Sony.
Over the past two or three years, based on membership data, less than 20% of customers who purchased Sony's camera products are women.
Today, for more colourful and lighter camera models, around 40% of customers are women.  The customers purchasing mobile devices are estimated by Ng to be almost equally split between men and women.
For audiovisual equipment, most of Sony's customers are still men.
To target women consumers, Sony has been launching selfie cameras and producing camera designs that are more feminine.
The brand recently promoted a selfie camera by organising an event for Facebook fans, and creating crossover campaigns with Jill Stuart and agnes b as well as lifestyle news platforms targeted at women.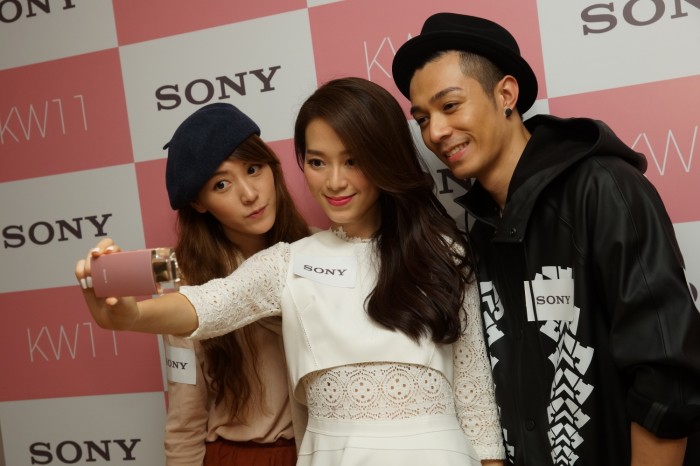 Cameras that are not designed specifically to be used for selfies are relaunched in other colours, such as in white or silver, after their initial launch dates to better appeal to women.  Mirrorless specifications and Wi-Fi sharing features are sometimes added to appeal to female customers' requirement for sharing photos instantaneously.
Ad creatives promoting such cameras showcase female brand ambassadors who are able to give fans tips for taking better photos.
"We rarely use women as ambassadors for professional cameras – the a5100 camera campaign was the first time we did it.  Ad campaigns need to be more emotional for women," Ng said.
On Facebook, Sony opened the Photo Girl group which is a private group where women can join and share photographs upon approval by the brand.
"The group has over 1,000 members and it attracts women who enjoy taking photographs.  Some people might assume that women prefer to take selfies but actually, they can shoot professional photographs too," Ng said.
"The group allows them to share photos and photography techniques with other members.  We also hold courses and workshops for the members."
Apps for helping female beginners in photography to take shots with special effects, such as time lapse or double exposure, were developed by the brand to be used along with its cameras and to boost its brand image.
Health: GNC
GNC Hong Kong's customers are almost equally split between the genders. Fast-growing categories for women in the health supplements industry include vitamins and fish oil and collagen pills, as well as pre-natal and slimming products.
Women are spending more on health supplements because they are becoming more knowledgeable about them and products emerging in the market such as prenatal milk powder.
Greater participation in sports by young adults and people in their thirties and forties is also a factor.
"Women, who usually do the grocery shopping for the entire family, are buying more health supplements that help improve sports performance or recovery from sports injuries for their partners and children," a GNC spokesperson said.
In terms of marketing the products, female consumers rely more on professional advice from staff members, word-of-mouth and celebrity endorsements.
"Women usually have needs in mind when they come to our stores but they may not know which product they want to buy."
[Image]: Shutterstock