Taobao Marketplace launched over 200 self-pickup service points in Hong Kong today by collaborating with Hong Kong Post, 7-Eleven, S.F. Express, 4PX Worldwide Express and ZTO Express.
Teddy Lui, head of Hong Kong business at Taobao International Business, said, "Hong Kong is a very important market for our business."
"We have been operating transshipment services for a long time but we realised it's not that suitable for Hong Kong where everyone is very busy.  That's why we wanted to provide more flexibility with the new self-pickup service."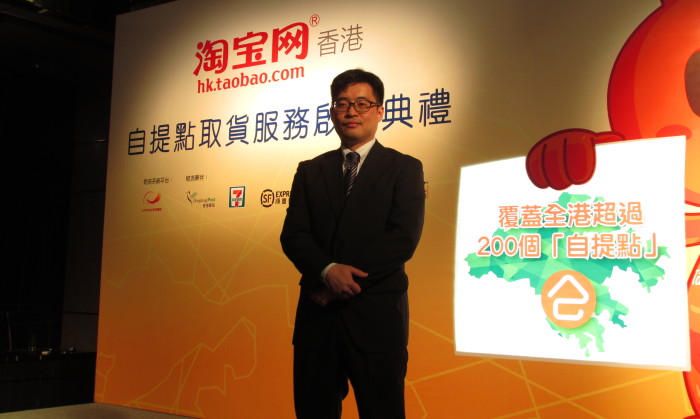 The new self-pickup service will lower shipping costs to customers receiving goods at residential addresses, for which shipping companies usually charge more compared to shipping to commercial addresses.
Self-pickup locations include 125 Hong Kong Post offices including outlying islands, and around 110 7-Elevens.  For 26 of those 7-Eleven stores, Taobao is the only e-commerce platform for which they offer self-pickup services.
7-Eleven has collaborated with Taobao in the past, such as by offering walk-in customers the option of purchasing Alipay currency.
Albert Lai, head of eBusiness and service in Hong Kong and Macau said, "There will be an increase in foot traffic for our stores but our focus is on improving our customer service."
Lui says he will not exclude the possibility to expanding the number of self-pickup locations in the future if the company can find quality partners.
"We will not blindly open up new locations.  Instead, we will go with the flow in terms of customer needs," he said.
In 2012, Taobao Marketplace had over 1.4 million users and its gross merchandise grew by 56% in 2012 compared to 2011.
Lui said, "We've kept up a high level of growth in the last two years."