In a bid to breathe new life into the aging brand, Tai Hing has partnered with Uth Creative to roll superhero themed campaign.
In the TV spots, local actors Eric Kwok and Ray C reincarnate Tony Stark and Nick Fury of Iron Man fame, in a humorous campaign to lure back younger customers.
JoJo Chan, senior advisor at Tai Hing, told Marketing that as a traditional restaurant chain, Tai Hing needed a breakthrough in its marketing to win over a younger generation.
"This campaign is our boldest attempt to embrace a refresh and stylish image," she said.
"We hope to leverage on the positive energy of superheros to convey a message that instead of the characters, the actual hero should be food. It really marks a milestone," she added.
The campaign was developed by Uth Creative, while media buying is managed by PHD Hong Kong. SPRG is overseeing the PR element.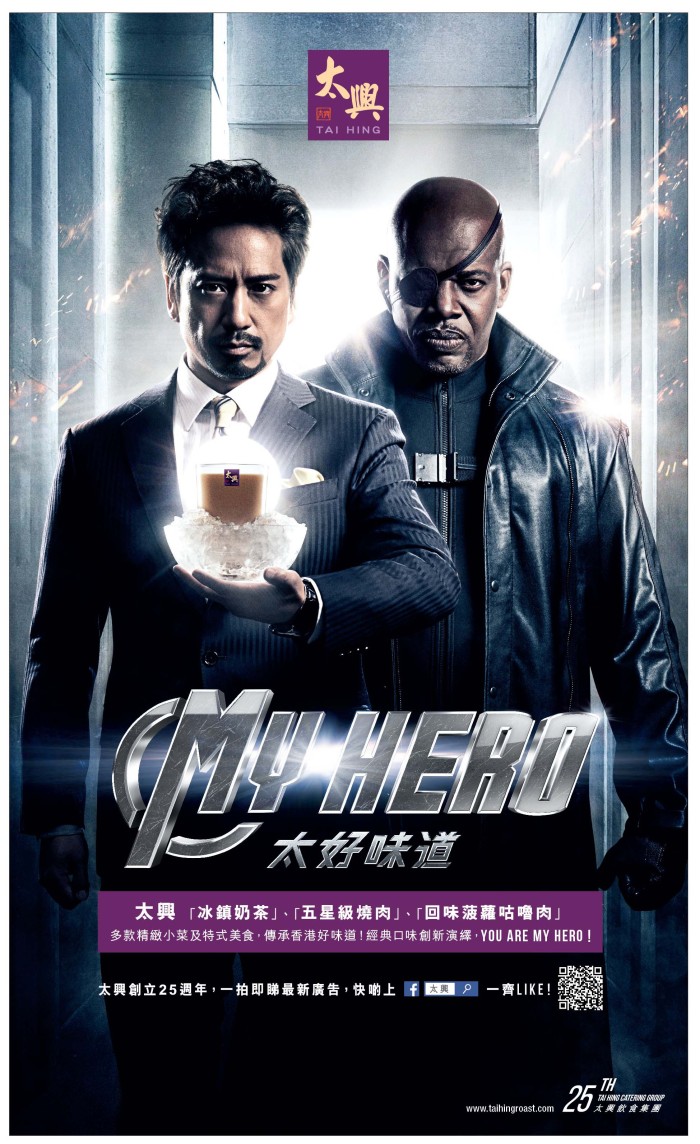 Credits:
Client: Tai Hing
Agency: Uth Creative Group
Creative: Desmond So (managing partner) Charles Wong (creative partner), Arthur Lam (associate creative director) Yung Chan (senior art director).
Media: PHD Hong Kong
Public Relations: SPRG