After the WWF announced it will be bringing 1,600 pandas to Hong Kong, another animal will take to the spotlight this summer.
A hundred life-sized baby elephant statues will be on display from 1 August till 9 September at three shopping malls owned by Swire that will help draw traffic to Pacific Place, Cityplaza and Citygate Outlets.
"By hosting Elephant Parade at our shopping malls, the parade can be seen by the widest possible audience at three highly accessible locations," said Elizabeth Kok, retail portfolio director at Swire Properties.  "We expect an increase in visitors as this is the first-time the event has come to Hong Kong."
The event also promotes elephant conservation.
"It is both a CSR initiative and a branding activity," said Kok.  "The Elephant Parade is in line with our brand's philosophy that art does not have to be restricted to museums or galleries but should be incorporated into our everyday lives for everyone to enjoy."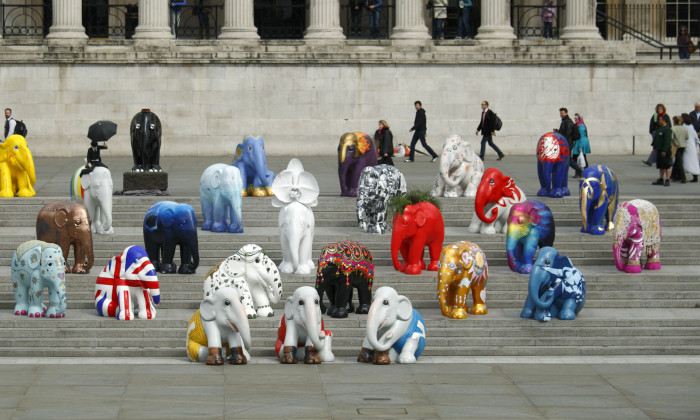 To run such a large-scale event is not without its challenges.
Kok said, "Each elephant in the Parade is the same size as a baby elephant in actual life, so the exhibition does require a lot of space. Another key challenge, as with other major events is to curate and ensure an enjoyable, seamless and safe experience for our visitors."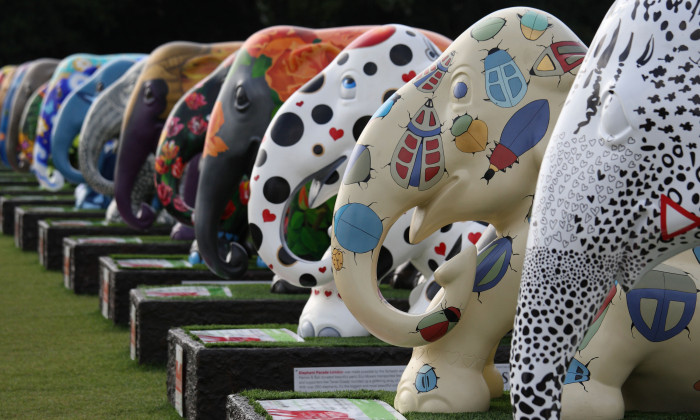 The Elephant Parade, whose statues are hand-painted by individual artists, has toured 18 cities in the past.  Auctions and sale of merchandise has raised around HK$46 million for elephant conservation.  After the Hong Kong exhibition ends, 20 of the statues will be auctioned as well.
"Elephant Parade needs a platform to share the brand values and communications and the message of elephant conservation as the end objective," said Diana Francis, chief creative officer, Elephant Parade Hong Kong.  "Working with Swire, Elephant Parade has the stage to deliver this message on a larger scale so that everyone can be part of it."
Francis believes that the elephant statues will capture the hearts and minds of the general public precisely because they resemble real elephants in size and grab attention through their unique and colourful looks.  Interactive workshops will also be on offer during the exhibition.