Home to a plethora of brands and some ad agencies, Swire Properties' arts and cultural events programming could be seen as a form of long-term branding strategy to retain its tenants through providing enriching experiences for tenants' employees.
For example, the property giant runs art exhibitions at an office-space-turned-gallery space ArtisTree and annual football and basketball challenges where teams representing different companies compete against each other.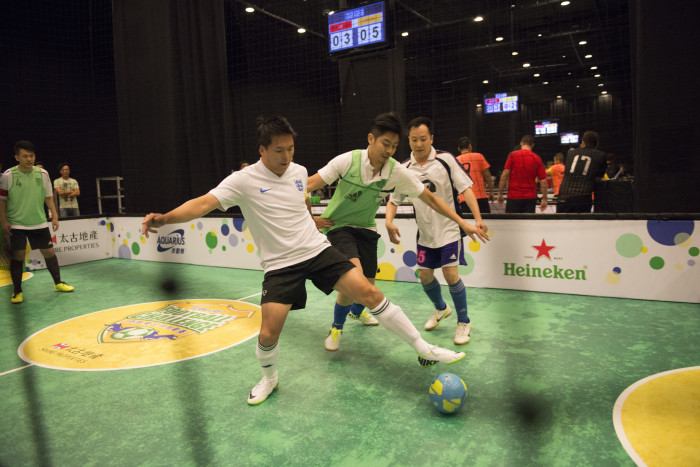 Other highlights include lunchtime concerts in autumn at Via Fiori; the landscaped garden outside One Island East; an annual charity book sale; and starting this year, a musical where office workers will perform.
"People associate us with arts and culture, and that sets us apart from our competitors. The quality of events in terms of programming and management has a direct impact on how we are perceived and judged," said Babby Fung, head of marketing of Swire Properties' office portfolio.
"Art is an experience to be enjoyed. By encouraging people to interact with art together, it breaks down barriers."
Individual office workers can be brought together into a kind of community through such events, which facilitate networking and a sense of belonging, according to Fung.
"We believe an attractive work environment filled with engaging arts and cultural events would have a positive impact on employee productivity, contributing to successful business and growth for our tenants.
"To achieve sustainable development, our tenants and their employees are key. This is of particular significance for us considering our vast office portfolio and its immediate office population catchment areas."
These events differentiate Swire from other property giants also running pockets of office buildings in key commercial districts through quality of experience instead of rental rates.
"It is important to ensure our goods and services are clearly differentiated and that they do not compete as commodities traded solely on price. We have developed first-class properties in tandem with discriminating audiences who, through exposure to the arts events we initiate and organise, are able to appreciate the values we see and use in our businesses."
The musical, Preview of Miss Rose – A Romantic Musical "Behind a Desk", where employees working at Swire office buildings take part in as actors, singers and dancers, was organised by Swire Properties and non-profit theatre company Theatre Noir Foundation.
"Finding the right channels for promotions and fostering integrated marketing are equally important. When we recruited office workers for the musical, we integrated online and offline marketing initiatives."
The campaign began by placing enormous post-it notes featuring QR codes in office lobbies and lifts, without giving away the game. On the first day, the QR codes linked to audition details online were scanned more than 1,000 times. Life-sized posters saying "Dream Big" also drew people in.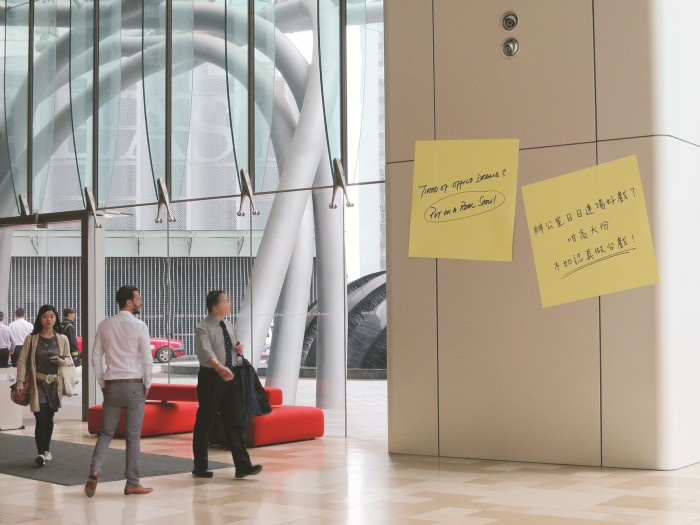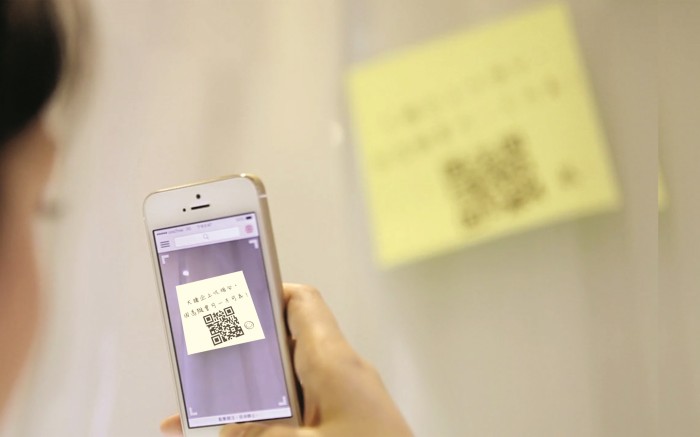 Mandy Tong, one of 33 office workers selected to star in the musical after the organisers auditioned 170 applicants, said the post-it notes and posters piqued her curiosity.
"At first, I wasn't quite aware of what was going on. I remember seeing the posters around and really liking their logo, 'Dream Big', but what was it about? I thought the post-it notes were funny and so around lunchtime, waiting for the lift with nothing to do, I scanned the QR code and beep, an enrolment form popped up," Tong said.
A jazz singer and actress outside of her job in the financial sector, Tong recognised Theatre Noir as a theatre company and decided to audition.
Fung said: "Our rationale for creating the musical is that we believe there are many hidden talents in our office communities at TaiKoo Place and Cityplaza. They are recognised as experts in their professions, but they are also very talented in the arts which they may be passionate about."
Tong says rehearsing for the musical allows office workers to drop their professional identities and have a good time, building relationships with people they may have never met.
"We can be really playful when we are in this environment. Even though at work, we would be really serious people at managing director, executive director or VP levels, but everyone coming in here would drop those sorts of titles," she said.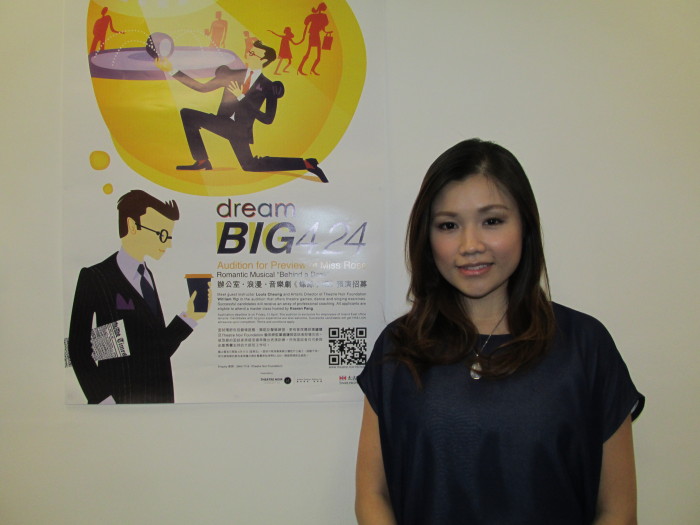 The experience of rehearsing for the musical with fellow office workers also opened Tong's mind to meeting people she doesn't know around the Swire malls and office buildings.
"In this type of commercial environment, a lot of the time, because unless you are in the same company, you might see the same faces when you are walking around or having lunch, but you would walk past them and won't say hi because you don't know them," Tong said.
"Now, I would be more open and say hi because they could be my potential partner in the musical next time. These events help break the ice between employees of different tenants."
It also changes the way she sees fellow professionals in the banking and finance industry. Having performed in three or four drama shows before, it is the first time she has acted with people from her own industry.
"Usually, I'm the only finance and banking person. When I talk about benchmarks or mention financial terminology, people will say, 'What are you talking about?'
"Here, it's different because I am hanging out with people from similar industries and doing something fun together. I never knew that people from the finance industry can be that much fun," she joked.