Sunplay, a skincare brand part of Japanese pharmaceutical company Rohto's Mentholatum, has opted for a print and outdoor campaign to promote its products this year, unlike last year's TV campaign featuring Eliza Sam.
"We have decided not to do a TVC this year because it's a big investment and usually reserved for introducing a new spokesperson. Instead, with print and out-of-home ads we can promote all three of our product lines - daily skincare, outdoor and children sun block- in parallel at a greater frequency," said Alice Cheung, Sunplay product manager.
"This is also in part because the Sunplay products are seasonal."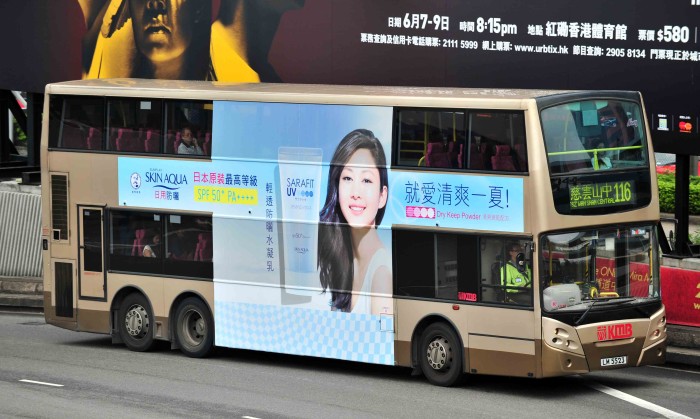 For example, to promote the brand's Skin Aqua Sarafit UV range of daily skincare products launched in March, Sunplay commissioned creative agency TULA to create print ads for bus bodies, newspapers and beauty and fashion magazines.
The bright blue ads featuring a sunny Eliza Sam, also the brand's spokesperson who starred in its TVC last year, will run until June.
"As a relatively new artist, she has quite a refreshing image and looks healthy and pretty. This makes her perfect for our Skin Aqua line and will help us target young women from students to office ladies," Cheung said.
Sam's image of freshness and the blue and white tones of the ad are consistent with the new Sarafit UV range which the brand markets as leaving a fresh feeling on the skin.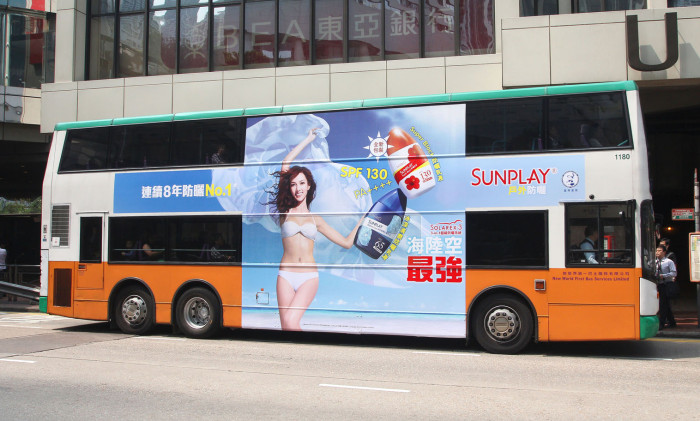 Prepping for summer, the brand has also launched print ads for its outdoor range of sun block for adults featuring model Jessica C.
Another focal point of the ad campaigns, according to Cheung, is to highlight the new packaging for both the Skin Aqua and outdoor skincare ranges introduced earlier this year to keep the packaging looking fresh.
Another ad promoting sun block for kids is due to come out in June.
"For our kids' range, we are mostly targeting young mothers because they are the ones who are spending and who we can more easily educate about the importance of protecting a child's skin against sunlight," Cheung said.
"This means that apart from traditional platforms like newspapers, we would also put the ad in parenting magazines and online portals on parenting."