At the 2016 Marketing Excellence Awards, Standard Chartered Bank Hong Kong has walked away with 11 awards and comfortably taken out the coveted title of Marketer of the Year.
The bank stole the show solely for its latest stellar product – the Standard Chartered Bank Asia Miles MasterCard. Standard Chartered's trophy tally included three Gold for Excellence in Launch Marketing, Excellence in Search Marketing and Excellence in TV Advertising; four Silver for Excellence in Content Marketing, Excellence in Advertising, Excellence in Financial Advertising and Excellence in Social Media; four Bronze for Excellence in Partnership, Excellence in Print Advertising, Excellence in Branded Content and Excellence in Programmatic.
[gallery link="file" ids="157190,157189,157187,157186,157184,157183,157181,157180,157179,157175,157161,157160,157159,157158,157149,157150,157151,157152,157153,157154,157157,157146,157145,157143"]
Taking references Hong Kong people can get a bit obsessive about redeeming things, the core idea came out of "Banking can be an obsession" to highlight the credit card can reward its customers miles for a range of banking services.
The bank harnessed a multi-platform strategy including TVC, OOH, print, online, social media to drive awareness and engagement, ultimately leading to conversion.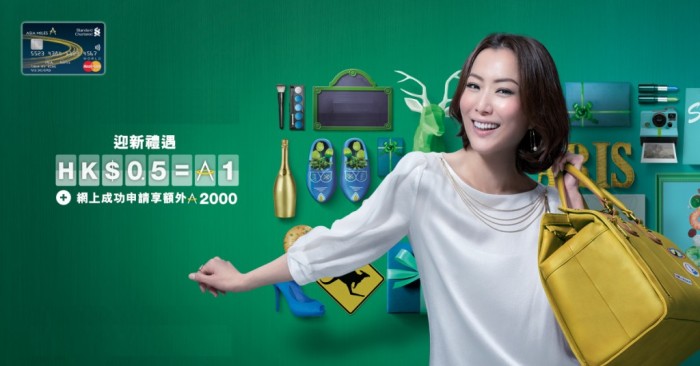 The bank enlisted famous celebrity Sammi Cheng and did the unthinkable by partnering with 100Most, a social content provider famous for its satirical parodies.
It was a parody on one of Cheng's classic songs. She played a bank manager in the online video who explained the card's benefits through rewritten lyrics. The whimsical approach mirrored the TVC whilst staying true to 100Most's style of humour.
Within the first 24 hours, the video had a million views, over 40,000 likes and 15,000 shares.
Standard Chartered also employed Facebook Live to broadcast its press event, giving a behind the scenes glimpse into the curious campaign.
The bank also extended to outdoor to create impact via massive dominations to reinforce how a Priority Banking customer earns benefits through a range of banking services.
As a result of these efforts, 93% of the full year card application target was achieved in just five months.
In what was the closest race yet for the overall award, Standard Chartered Bank Hong Kong had Nestle Hong Kong nipping at its heels, which secured five Gold Awards and one Silver award, but was outpaced by Standard Chartered in a very tight points system.
Over 110 trophies were awarded to the best campaigns of the year and with over 650 entries, 2016 was the biggest Marketing Excellence Awards yet.
Check out the full list of winners here.
If you would like to order additional trophies for your team and client, please click here.