Sony Music apologised to pop star Britney Spears after an official tweet from Sony Music's global Twitter account suggested that the pop star had died.
The tweets published last week read "RIP @britneyspears" and "RIPBritney 1981-2016", along with a teary-eyed emoji, Variety and Billboard reported.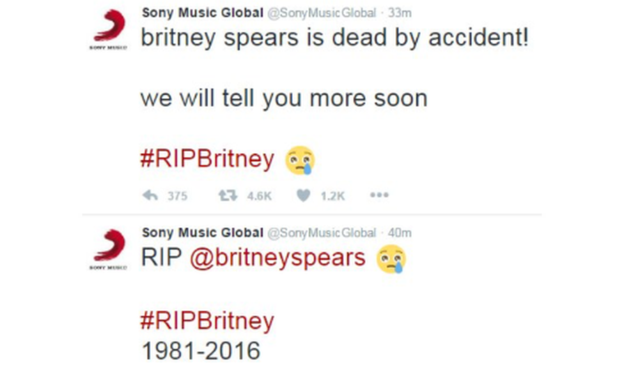 The fake tweets were soon removed by Sony, which said its global account had been "compromised" but the situation had "been rectified". The company added that it "apologizes to Britney Spears and her fans for any confusion", and refused to comment further.
Spears's manager, Adam Leber, told CNN that "Britney is fine and well."
The group OurMine appears to have gained access to the Sony Music account and pointed out the security breach, BBC reported, but it is not clear whether it was also responsible for the original false messages.