Sony has launched a series of four online video interviews with key opinion leaders (KOL) that feature product placement of one of the brand's 4K TVs.
The pre-roll video on YouTube contains annotations, allowing users to choose which video in the series they want to watch next.
The videos are an extension of the TV's launch campaign during the World Cup and have not been broadcast on television, which is why the campaign is mainly run on digital channels.
"We will buy spaces to place a TVC in the long run but digital is more cost-effective. Because this particular TV is a premium product, the customer's research process would be longer, meaning they would read more reviews, media reports and suggestions by KOLs before purchase," Simois Ng, head of marketing communications, said.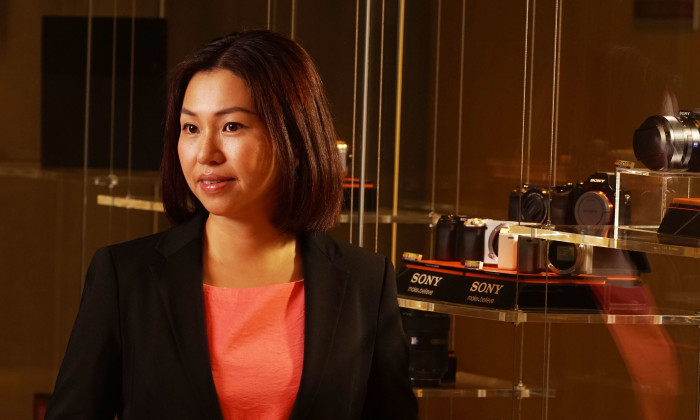 Sony Hong Kong's head of marketing communications Simois Ng
Digital allows the brand to capture the attention of these customers who care more about taste and quality rather than price over a longer period of time.
The KOLs speaking in the videos are film director Adam Wong, Sony Music artist Angela Pan, audiovisual expert James Chan and a radio DJ.
A video interview with audiovisual expert James Chan:
Another branded video featuring a local radio DJ:
"What you can say in a TVC is very limited. Videos are more in-depth, where our key opinion leaders can tell our customers why the product is important," Ng said.
"Through the videos, we hope to drive more people to sign up for the workshops."
Ng believes that asking a director to discuss picture quality, a singer to talk about the importance of sound quality, a DJ to comment on the design of the TV and a sound expert to discuss the technical specifications covers all types of customers who might be interested in arts and culture, gadgets and product and interior design.
Adam Wong was a spokesperson for the brand for one of its camera products and Angela has worked with the brand for a Walkman campaign.
"When we ask KOLs to speak on behalf of our brand, we want to allow plenty of time for educating our customers. That's why we don't just want to use KOLs once. That would break up the association between the KOLs and our brand," Ng said.
Online content often has to be soft-sell to be effective, which is why the branded videos do not discuss the brand until the second halves.
Ng said, "Our customers are not interested in what Sony has to say - they are interested in hearing the people they admire discuss music and films. By being more soft-sell about our products in the videos, it gets people to think about Sony subconsciously."
A contentious issue surrounding online videos is the difficulty with which one can measure their ROI.
"We rarely look at ROI for online videos because it is hard to measure it directly and it's already very cost-effective compared to TV," Ng said.
"For this digital campaign, we can measure performance through the number of views received by the videos, Facebook metrics and how many people sign up for the workshops.
Sony hopes to hold workshops and roadshows where it invites the KOLs speaking in the above videos to deliver talks, giving the campaign an experiential component. The campaign will also be supplemented by SEM and Facebook ads.
The brand will also consider launching static ads to promote the TV product for Christmas.