Sony's latest outdoor campaign "慢活.細看" for the cyber-shot camera RX100M4 has called for Hong Kong people to slow down their pace to take a closer look of happenings in their daily life which will enable them to see the beauty of this busy city.
In partnership with KimLo Workshop, the campaign is strategically placed on trams to echo the camera's "Super Slow Motion" function, which allows users to take videos in slow motion.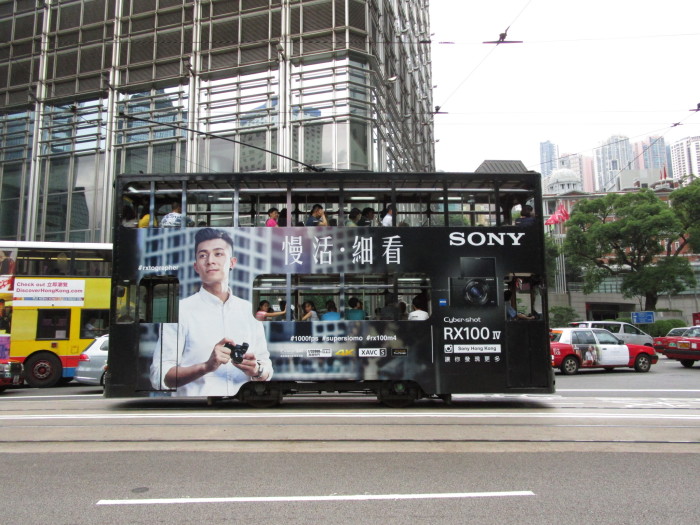 The company has once again endorsed Pakho Chau to be the face of the pocket-friendly camera model. A viral video has been launched on social media as well as outdoor jumbo display panels in Tsim Sha Tsui and Mongkok.
https://youtu.be/Dxe9wtQ4BkY
Alongside the RX100M4 series outdoor push is a TV commercial to tout its semi-professional a7RM2 cameras. Created by The Right Side, the spot, starring Gregory Wong (王宗堯), aims to show that the new a7RM2 model will revolutionise the way people see the world.
https://youtu.be/jpeDz-WVt0w
"Gregory is a user of the a7 series camera and his interpretation of the message is believed to be convincing," said Simois Ng, head of marketing communications, Sony Corporation Hong Kong.
In addition to the TVC, Sony has also co-operated with 100 Most for a Facebook feed in line with the campaign's debut aiming to capture the attention of Gen-C.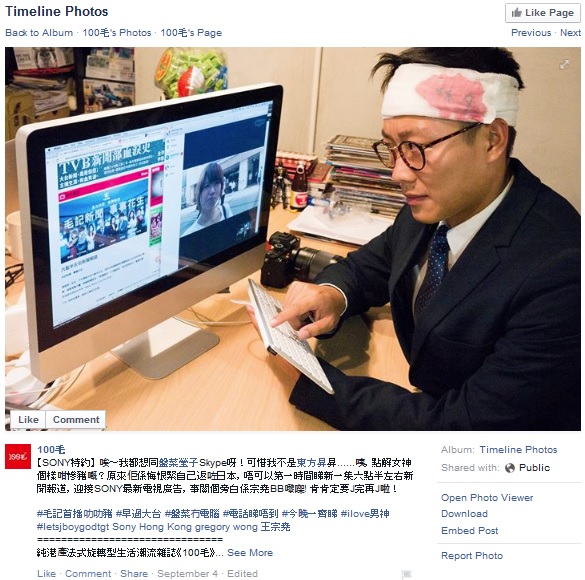 Credit
Client: Sony
Creative: The Right Side (a7RM2)
KimLo Workshop (RX100M4)
Media: Carat Hong Kong