Social media and social networking are no longer in their infancy. As these platforms continue to grow rapidly, they become important pieces of the online architecture and experience that reshape the way brands engage with their consumers.
But just how wide and far reaching have the changes been? Here's a closer look at how exactly social media has changed marketing and how more and more marketing and advertising campaigns are integrating social as a key component.
The two-way communication
The handkerchiefs and toilet paper brand Tempo first welcomed social media with open arms by setting up its Facebook page in 2011, when there were only 300 fans.
But today, it has amassed almost 60,000 supporters. Almost one out of every 120 Hong Kong citizens has "liked" the page.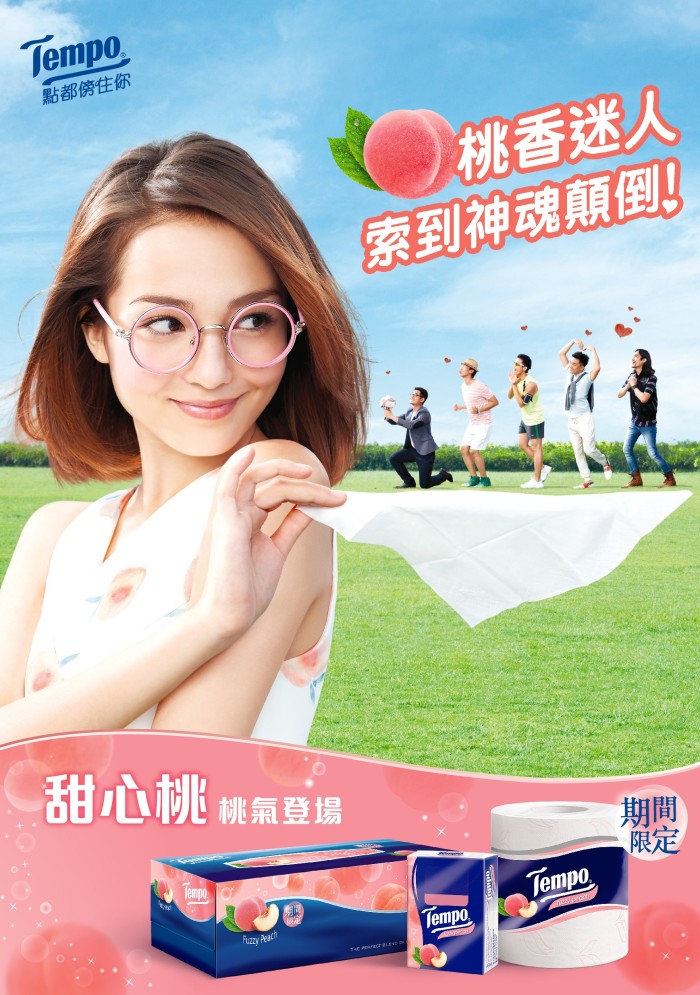 Aileen Ho, marketing director of Tempo, thinks one of the important features of social networks is their interactive character.
"It provides a two-way communication," Ho says.
Unlike traditional marketing methods, which are only able to offer a one-way channel of communication, now consumers have a voice.
Whenever a brand shares any posts, marketers are able to receive feedback about their products or strategies almost immediately.
"Our teams monitor the activities on Facebook every one hour," she reveals, laughing.
Traditionally, when companies think of marketing and communications, visions of press releases and announcements dance in their heads. However, Ho thinks on cyberspace, brands cannot feed customers with boring content anymore.
The brand creates a persona for its Facebook page to reach people effectively.
"Just like a normal friend on your friend list," the marketing director shares.
This "humanised" net friend also speaks your language, sometimes in colloquial Cantonese, or even inserts a smile in the conversation.
Co-creating content
Now that customers' voices can be heard, Tempo sources its ideas from its social community to develop its new packaging, which changes the way of bringing new products to market.
Last year, Tempo collaborated with local designer Prudence Mak, creator of Chocolate Rain, for its new cartoon tissue packaging, as what customers voted for on Facebook.
"All these creative comments on our Facebook are genuine UGC content," she says.
"Indeed, we are co-creating ideas to help foster an in-depth engagement."
To promote the newly launched peach-scented tissue paper, the brand ran a contest on Facebook that users could enter and win a gift box to create more loyalty.
Handling reviews – the good and the bad
A lot of companies see social media as a double-edged sword: the advantage is connecting and building relationships with consumers; and the disadvantage is handling negative remarks.
When it comes to sharing, not all posts or comments will be positive, and when most businesses see angry customer comments, their common reaction would be to delete the comment or not respond to it at all.
But Ho thinks removing bad comments is not the way out, "that user can post the comment over and over again or air his or her views on other platforms, even complain to their friends".
In the world of Facebook, speed is crucial; even more in times of a social media disaster.
She thinks it is crucial to reconnect with the specific people writing the bad reviews – immediately.
"We would reply to them directly in the thread and ask if we could send them a private message for further discussion."
Even if we are living in a hyper social media-infused environment, some company CMOs, Ho reveals, however, are still hesitant to establish social channels because they are afraid of dealing with negative comments.
Game-changing rules
Facebook is a powerful tool; however, there are some hurdles for brands.
Ho says one of the challenges is Facebook constantly changes "game rules", for example, cutting the organic reach of brands to 1% after the algorithm changes.
Since organic reach has been reduced to 1% to 2% of a page's total number of followers, she doesn't see a big difference when a brand is amassing a 70,000 or 80,000 fan base on Facebook.
"There's no certain formula making you to be the king in social media."
But still, the brand leverages social media as a glue to hold together a wider push that includes traditional elements such as TVC, print and advertisements on buses, which takes up to 80% of its marketing budget.
Digital revolution
According to a new report from the Interactive Advertising Bureau, the Asia Pacific figures for mobile advertising revenue hit US$12 billion in 2014.
On the other hand, during the second quarter of this year, Facebook revealed 76% of its advertising revenue came from mobile. Similarly, Twitter credited mobile with 88% of its advertising revenue.
It's believed that conventional advertising channels have experienced a major setback, and Ho comments: "The way consumers receive information has changed, brands should evolve at the same time."
"Just like the film manufacturer Kodak", when digital technology reversed photography dramatically, "people simply abandoned film cameras for digital ones".
While we're reading fewer newspapers and magazines than the generations before us, she thinks it's not that we have stopped reading.
"The truth is people still read news, but they just go digitally."
The evolving role of the CMO
As marketing becomes social, the role of the CMO, inevitably, has changed drastically.
Priscilla Ng, the former country marketing director of Citibank, now promoted to the head of customer franchise of Citibank Global Consumer Banking, says her current role is more than to spearhead marketing and branding strategies.
In her new role, she oversees marketing, digital banking, client experience, decision management, and business learning and development functions for the bank.
While customer engagement and experience are crucial aspects for the banking world, she is responsible for managing all these functions to grow the franchise by developing customer management strategies for different segments, and creating client experiences at different touch-points and channels based on different client profiles.
The newly created position in the region is to echo the restructure of the US headquarters – and highlight CMOs taking digital, customer experience and marketing duties together.
Meanwhile, Citibank's Singapore office has also created the same position, head of customer franchise, equivalent to the CMO, to oversee the company's various marketing-related activities.
In the wealth management industry, it's vital to get in touch with customers in person. To push businesses forward, the bank utilises social media channels to make a personal connection with clients.
Fuelling campaigns
During the World Cup in Brazil last year, Citibank rolled out a social media campaign "Soccer Mania" to boost viral marketing.
The campaign asked participants to take a photo at the giant soccer shoe installation at one of its soccer-themed branches.
After that, participants could upload the photo on Instagram and hashtag a buzzword to enter the contest to win a prize.
Ng thinks the most critical area for social media is to bring online and offline synergy, since these online campaigns drove traffic from online to offline platforms – attracting people to visit the soccer-themed branches to take pictures, and in the meantime, branches drove traffic back to the online platform by asking them to tag the photos.
By launching different kinds of social media campaigns, the bank has built a reward mechanism that fosters viral marketing.
This year, the bank partnered with NMG Plus, of New Media Group, launching an online game named "Citibank x NMG Plus teaches you skills in mind reading".
Facebook users could play the game by clicking on the advertisement showing up on their newsfeeds.
By answering three multiple-choice questions, participants could learn how to interpret body language in order not to be misunderstood in their daily lives. They could also understand how Citibank handled loan cases in the game.
After finishing the game, customers left personal information; and they could visit a branch to redeem a coffee coupon as the reward.
Apart from gaining brand exposure, it also boosted sales. Ng sees customer engagement in branches as an opportunity for front line staff to talk to clients face-to-face and start a business conversation with them.
Ng says compared to conventional marketing channels, social networks are a cost-effective marketing medium enabling the bank to create a viral effect.
She also finds the technology helpful in terms of re-targeting customers and to put a focus on delivering the message to the most relevant people – something traditional marketing tools cannot do.
The age of active listening
In Ng's eyes, social media serves four purposes: acquiring new customers, client engagement, customer care and social listening.
Back in the day when a brand wanted to get customers' feedback or opinions, it had to conduct focus groups or surveys, Ng says.
But in the digital era, social is not only a communications tool, but also an important listening tool.
Anytime your business is mentioned, anywhere on the web, you will hear about it instantly, showing social media has flipped the interaction between consumers and brands.
"The communication on social media is real-time," Ng says.
"So we have to think of how to carry on a meaningful and relevant conversation with the customers in the highly technological realm."
To enlarge the bank's digital footprint, Ng reveals the company has redirected 50% of its marketing budget to digital in 2015 (it was only 20% in 2012).
The greater portion of investment on online communications reflects the bank's aim to have direct interaction with the public.
After observing for two years, the bank has decided to launch its official Hong Kong Facebook page by the first quarter of 2016.
Social media marketing in China
In China, where Facebook's presence is not yet officially available, Weibo and WeChat have taken advantage to become the most popular social media platforms and also important marketing tools in China.
Some international fashion labels such as Tommy Hilfiger and Burberry have already established their own presence on these platforms to penetrate the Chinese market.
Tommy Hilfiger employs a dedicated social media team and specialists in China to capitalise on interest around its big events, such as its 30th anniversary fashion show in Beijing in May.
The US fashion brand even enlisted the Chinese supermodel Shu Pei Qin to take over the brand's Weibo account during and after the show – from Qin's street style to a glimpse backstage to front-row coverage – in order to engage with its global audience.
Content around that event led to a 2,000% increase in visits to the Tommy Hilfiger Weibo page, which raised engagement by 1,900%.
Similarly, British luxury brand Burberry partnered with WeChat last year to create its own WeChat app providing fashion show recaps for its fans.
One feature included the ability to experience the show live from the perspective of the first row, which included Hong Kong-based model Angelababy, who provided audio commentary.
One thing is certain: social media communication is here to stay and the companies that stay on top of the social media marketing revolution are the ones that will thrive in the changing marketplace.