Asahi's ready-to-drink coffee brand, Wonda Premium Coffee, has launched in a less than conventional way in this digitally congested time – no hashtag, no Facebook fan page, no expectation of analytics. It's old school and very cool.
Wonda, with the assistance of Dentsu and print daily New Straits Times, has executed a print-enabled marketing campaign targeting the five senses.
Hemalatha Ragavan, vice president of marketing and business development of Permanis, a wholly owned subsidiary of Asahi Group, told A+M that when they were to launch a new coffee brand, they wanted it to be different.
"When you think about coffee, it is very much an experience. Enjoying coffee is tied in with the five human senses: sight, smell, taste, touch and hearing – with emphasis on smell. We wanted to provide a different experience for our consumers. We wanted them to remember it."
The first of the five-part five-day print campaign on NST was released on 20 January as a pop-up ad. Extended hands holding coffee cans popped out in the centrespread of the four pager insertion, targeting touch.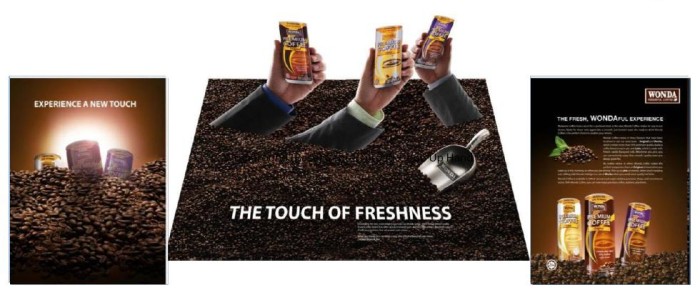 The second ad to appear held within slits a pair of 3D glasses for sight.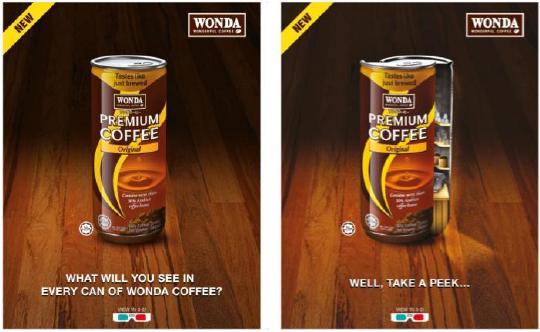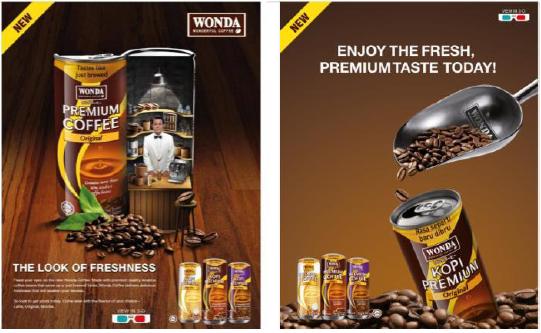 The following day's ad played the Wonda's signature tune, bringing the newspaper to musical life on 22 January.

Today, NST will smell of coffee, paired with a visual print ad.

The Wonda's print-enabled campaign will see its conclusion tomorrow with a call-to-action cut out coupon one pager.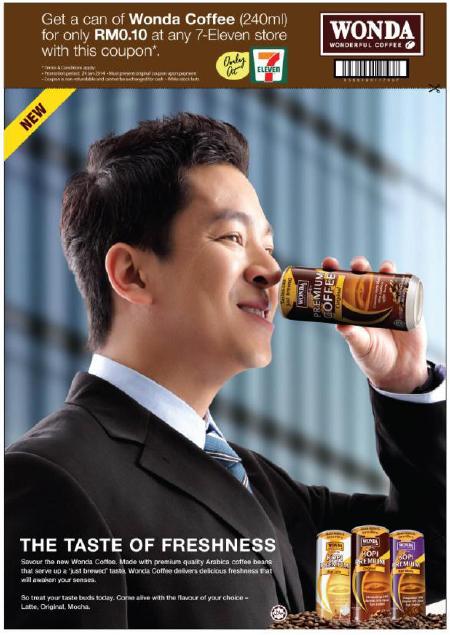 "The entire launch campaign is an out-of-the-box concept," said Ragavan. "The way we do sampling and activation is completely different from our competitors. We wanted our consumers to think of our brands and remember the great experience they had with us when we launched. "
Ragavan said that even though the whole of the integrated marketing strategy comprises of TV, radio and out-of-home media advertisement, the primary focus was placed on creative print ad as well as on-ground activation.
"From now until the end of the campaign, consumers can participate in our swap campaign, which allows consumers to exchange their current coffee brand for cans of Wonda," said Ragavan.
Swap vending machines have been set up in MBO cinemas. Movie goers at select theatres viewing the Wonda TVC will also find a mystery gift under their seats.
This is the first marketing campaign for Wonda in Malaysia. The creative approach is also the first for the brand.