Shiseido has launched a TVC campaign to promote a new skincare product with the tagline: "Because the beauty is already in you".
The regional TVC, whose Chinese version will run until late October in Hong Kong, uses the analogy of a wilted flower blooming once again.
But the real brand philosophy is expressed through a brand video posted on YouTube and Facebook, and played at events.
It portrays a more empowered vision of women where the concept is that there is beauty within every woman that only needs to be awakened, rather than coming from something external.
Examples consistent with this concept shown in the TVC are of a woman waking up in the morning, performing a tea ceremony, working hard at complex architectural drawings, choreographing and dancing, holding a baby and going for a run in the mountains.
"To stand out in Hong Kong's competitive beauty market, marketers need to have creative ideas and well-integrated plans to differentiate their brands and maximize brand awareness," a Shiseido spokesperson said.  "The aim of this campaign is to expand our contact points with new customers."
The campaign's ads were placed in magazines, MTR stations and shopping malls, and on trams as well as in digital platforms such as Facebook, Yahoo and Apple Daily's mobile app, which will run until the end of November.
[gallery link="file" ids="65828,65826,65827"]
Facebook teaser campaign
Leading up to the launch of the TVC, the brand organised a Facebook teaser contest.
It placed out-of-home ads that did not reveal what the product was.  Instead, they featured statements about keeping your skin young and healthy, leaving blanks in the sentences for people to guess the cause of good skin.
By scanning the QR code on the ads, users are directed to the brand's Facebook fan page where they can participate in a contest to see who can guess the correct answers to fill in the blanks.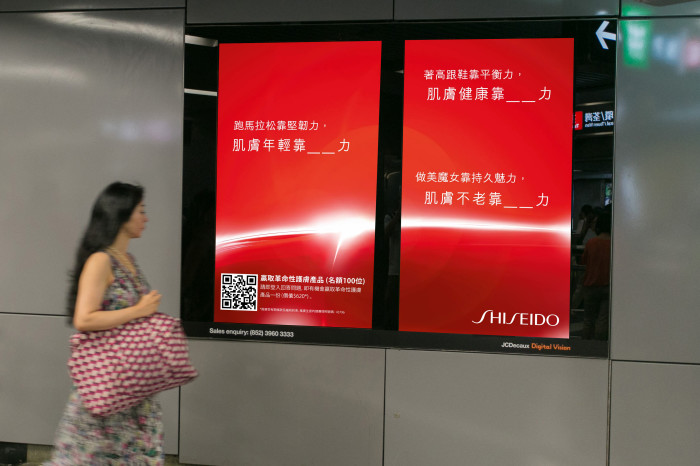 In the second part of the campaign, visuals containing a bunch of numbers with no explanation of their meanings, were posted on social media.  The statistics about the mystery product containing these numbers were revealed one by one before the product was finally revealed.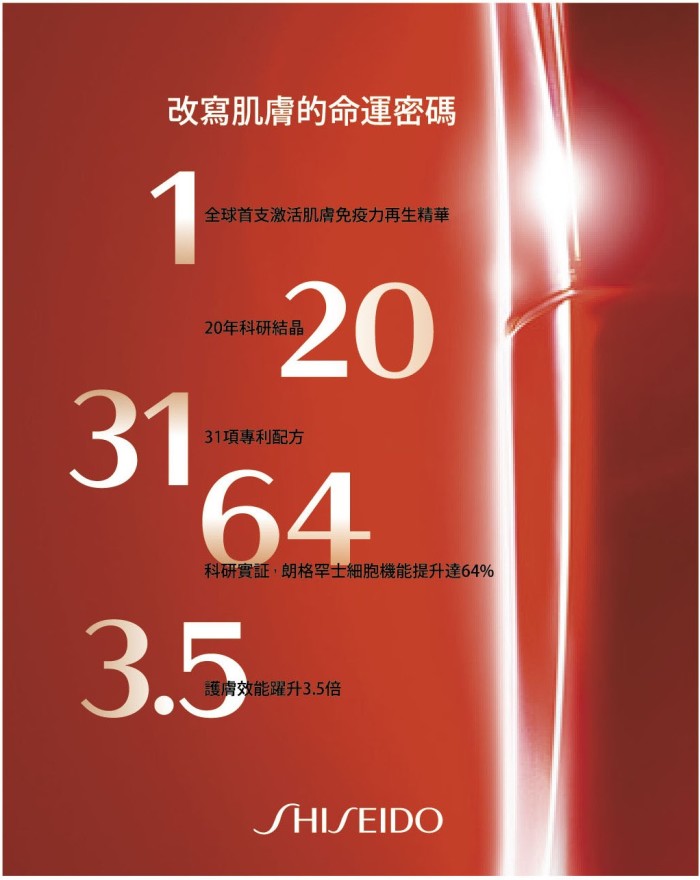 "In the teaser phase of our campaign, we aimed to arouse people's expectations by revealing the new product gradually," the spokesperson said.
In the third part of the Facebook teaser campaign, the brand posted communications visuals using the results of HKUPOP's "Survey on Local Females' Awareness of 'Skin Immunity'".  The survey was commissioned by Shiseido Hong Kong through Mind Resource Ogilvy Limited.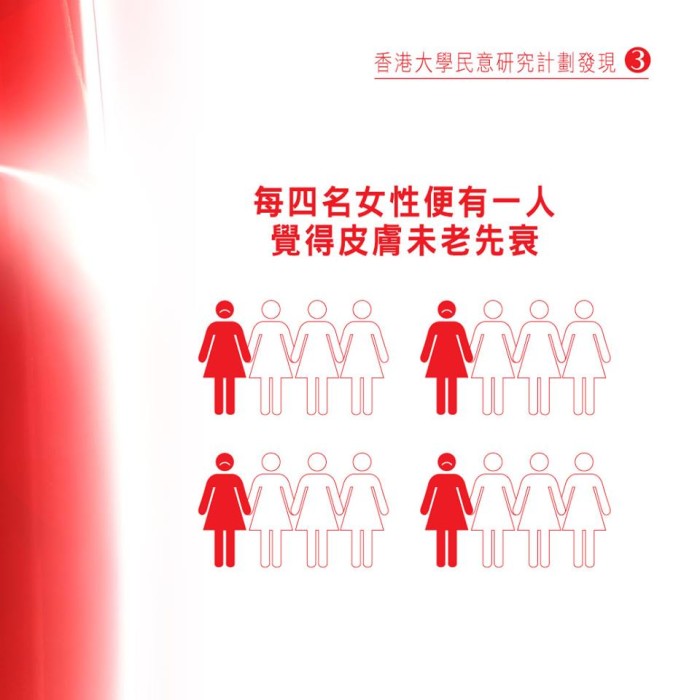 Experiential marketing campaign
Until September 26, a branded truck will hit the streets of pedestrian hotspots in Kowloon, Hong Kong Island and the New Territories giving out free ice cream containing rose and grapefruit extract.  The truck will also encourage passers-by to take a skin immunity test and try out the brand's latest product in exchange for free product samples.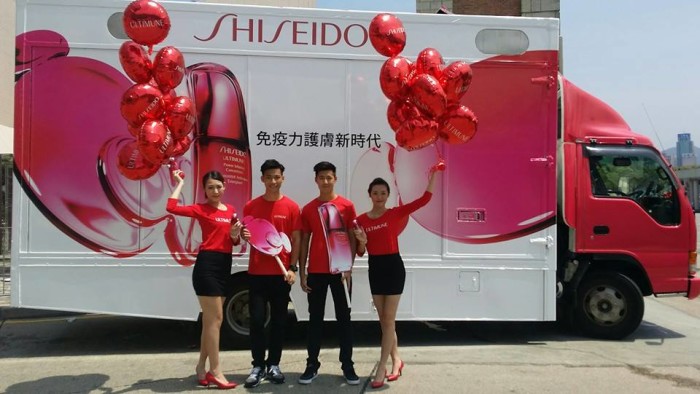 Video Credits:
Media agency: Maxus