With the world's attention on the birth of the royal baby boy born to the Prince William and the Duchess of Cambridge overnight, it's no surprise marketers wanted to get aboard the buzz train.
Twitter UK recorded over 25,300 tweets per minute about the #RoyalBaby's birth. Marketers were rushing to tweet their messages, images and videos of congratulations and of course increased their own social standing, proving the effectiveness of of real-time marketing (although we suspect many have been hard at work for sometime on these 'spontaneous' messages of support).
Here's our pick of the 10 most popular and controversial congratulation tweets from brands - numbers correct at press time:
1. Nintendo of America snatches the first place as the most popular #RoyalBaby tweet, and so far garnered 878 retweets and 432 favorites. On the tweet it wrote: "Peach is flattered that so many of you are talking about the Royal Baby today!" Really only makes sense as a bit of a stretch reference to Princess Peach from the Super Mario series.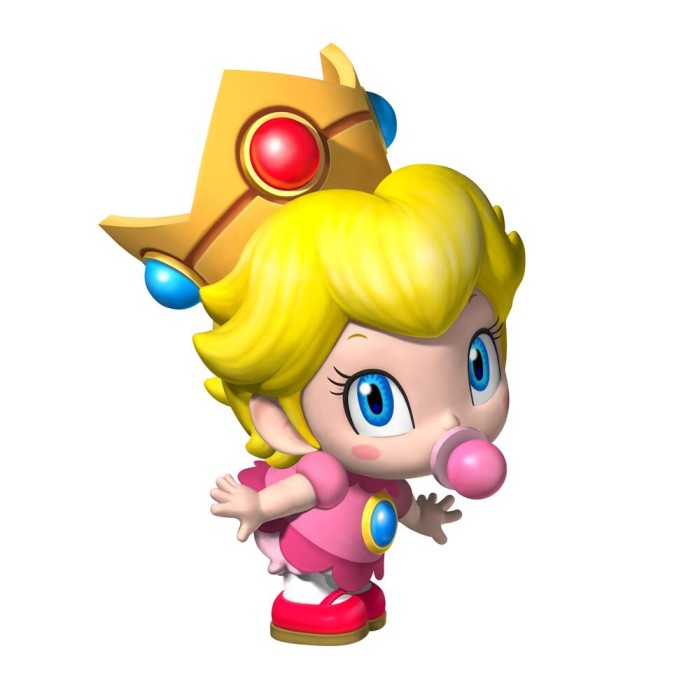 2. Oreo Cookie: A simple and clear image with a brilliant on-brand tagline - 'Long live the crème', mimicking a lyric from the British national anthem - God save the queen. It has now garnered 637 retweets and 223 favorites.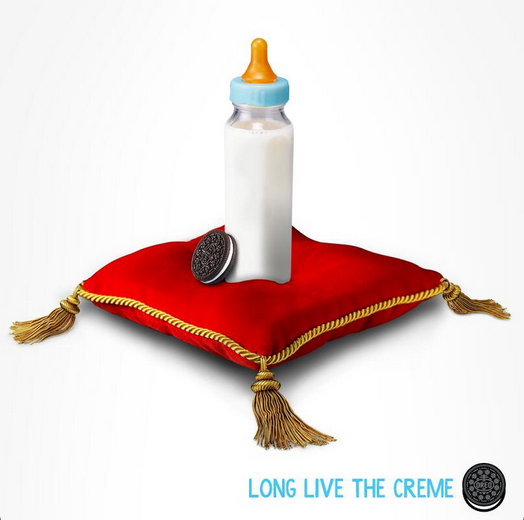 3. Coke was the first major brand to tweet a congratulations message/image at 11.41 am GMT yesterday. The tweet got 211 retweets and 74 favorites.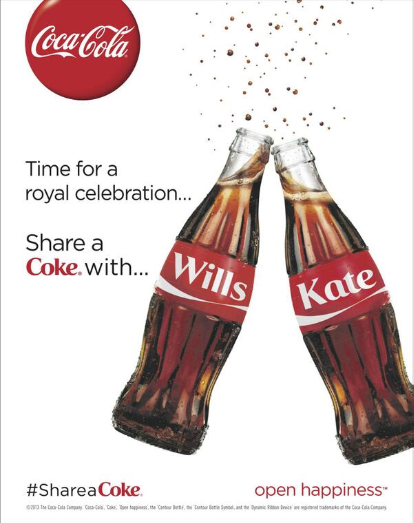 4. Magnum rolled out a rather well-produced one brimming with British style, which earned it 146 retweets and 123 favorites.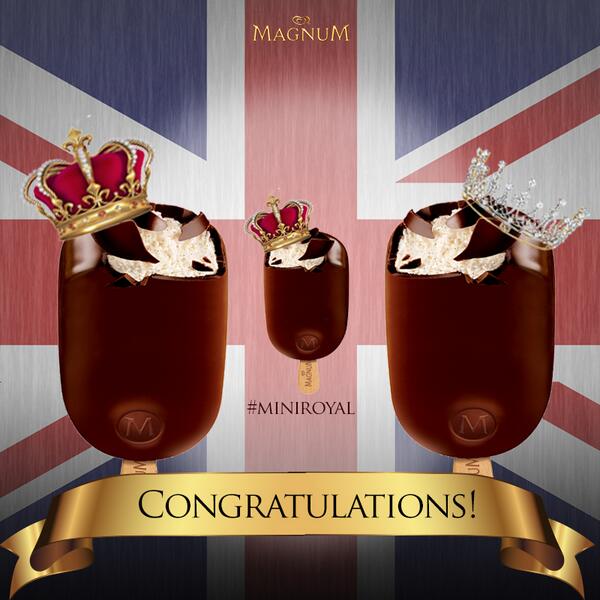 5. Airline Delta wrote: "It's a boy! Welcome, Prince of Cambridge. We can't wait to show you the world" and it has garnered 99 retweets and 55 favorites.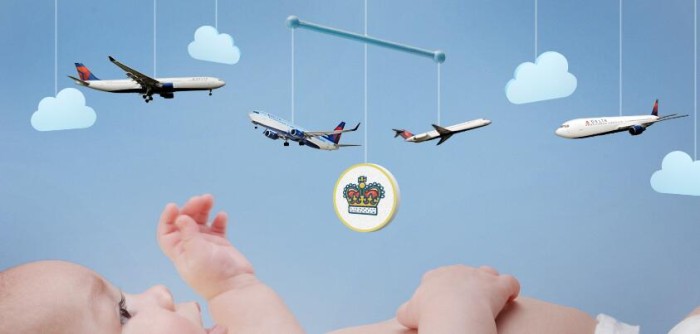 6. With a simple snapshot of their products, Sprinkles Cupcakes' tweet has recorded 60 retweets and 35 favorites.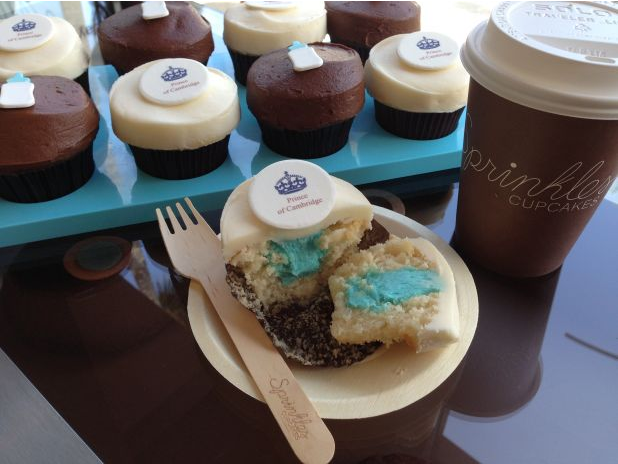 7. Toilet paper company Charmin created what's bound to be a rather controversial one and got 31 retweets and 18 favorites.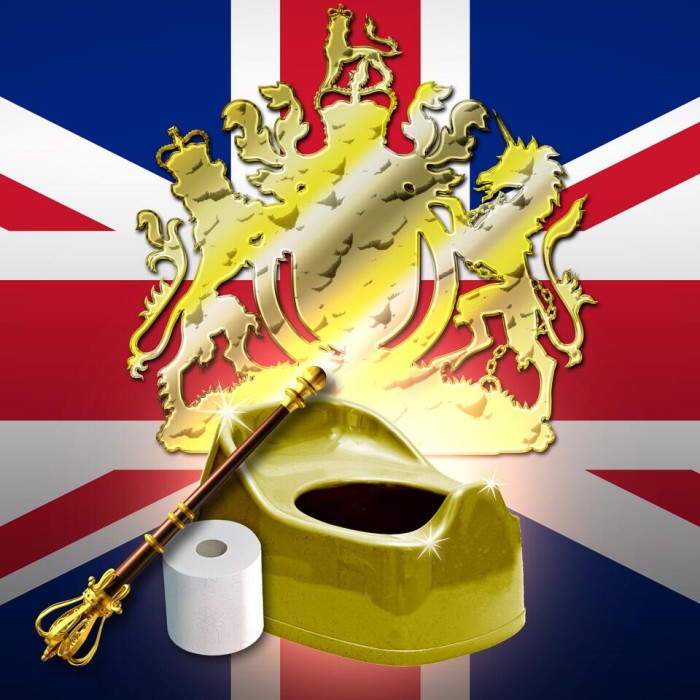 8. InStyle went for humour and scored 23 retweets and 17 favorites. Watch the clip here.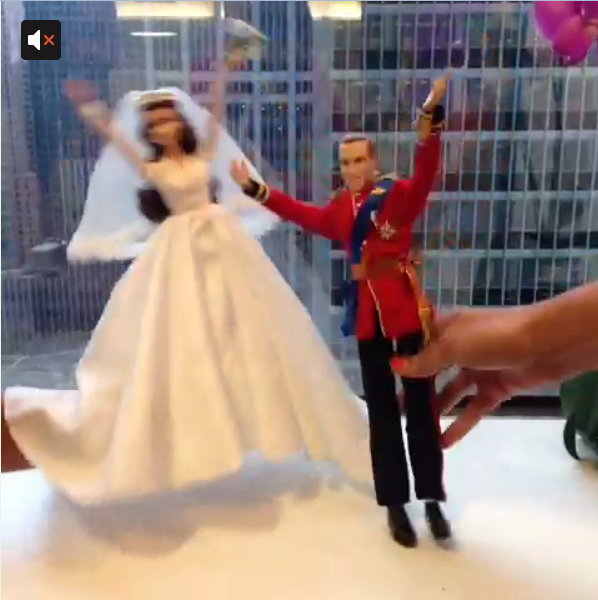 9. Starbucks UK tweeted this heartwarming image, with 53 retweets and 26 favorites received.
10. Play-Doh posted this happy scene made  from their own clay, but so far it seems to be a misfire with only 7 retweets and 4 favorites.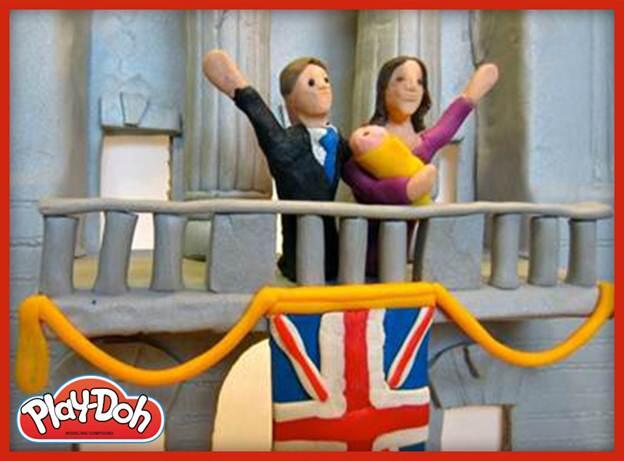 Let us know if you have any other favourites.