UK apparel printing agency Printsome has reimagined popular brands brands into beer brands, while maintaining their core and beer-shaping their slogans.
Not only did the team retained the logos of popular brands - including Nike, Facebook, and Apple, but also imagined what each of these imaginary beers taste like.
Facebrew: A beer to connect everyone
Facebook was rebranded as Facebrew, a refreshing international ale with slightly bittersweet taste, packaged in classic blue with the "like" icon.
Nike: Just Drink It
A lower calorie beer, made for people who enjoy life but also look after themselves. A soft refreshing product. Being creative, the creator tried to add taurine (every energy drink's key component) or a similar energiser to make you move!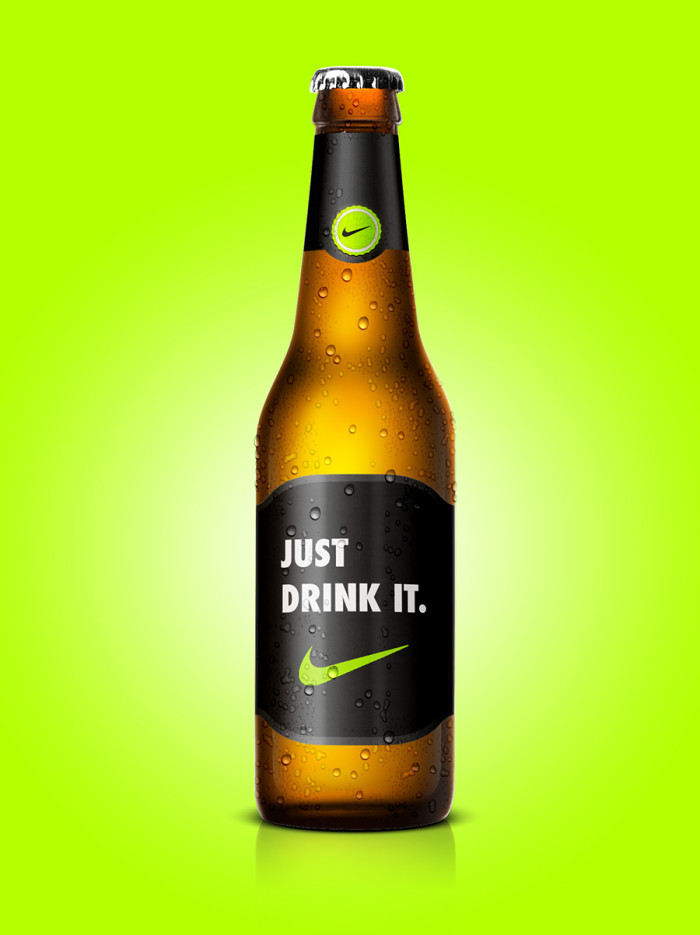 iBeer: Drink Differently
Simple and clean, pure beer with apple essence. Now it's when you say: "So it's cider", but it's different, it's something new, a combination of beer and apple since Printsome conceptualised it as a lighter beer, organic.