The South China Morning Post today landed on newsstands with a new yellow-and-blue logo designed for its major design overhaul. It includes a redesign of the South China Morning Post broadsheet and its digital products as well as a new corporate logo.

In case you're wondering if yellow stands for pro-democracy while blue stands for establishment camp, the answer is no. The publication said the new identity was inspired by Hong Kong's maritime heritage, with the new logo being an iteration of the international signal flag "Kilo".
These flags have been flown since the mid-19th century to communicate across distances and languages. When raised in sequence, Kilo represents the letter "K", but when hoisted by itself, it means "I want to communicate with you", explained CEO Gary Liu in a video.

The new look's two-pane design also looks to highlight the importance of understanding the world from both sides of the story, which is key to truth and fairness.
"The new branding represents the future of the South China Morning Post. Over the past few years, SCMP has stepped into significant change and our transformation is now accelerating as we become a global media company. As we grow into new marketplaces across multiple platforms, we need to have an identity that is simple, recognisable, and iconic – one that tells the story of who we are, where we have come from, and what we hope to achieve," said Liu.
The post is also exploring various possibilities for deploying artificial intelligence in its operations.
"We are currently focused on enabling data to make our business operation more effective and efficient – to give us a more detailed and precise understanding of our performance, of how the market is reacting to our content," Liu said.
In conjunction with the new identity, SCMP is relocating its city office to Times Square in Causeway Bay. The new premises will take up approximately 100,000 square feet of gross floor area over six floors.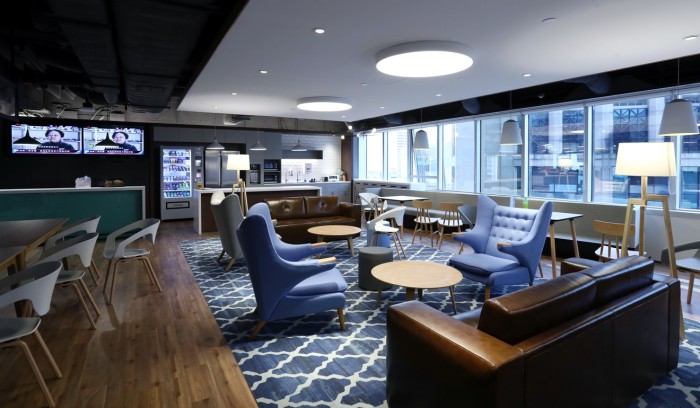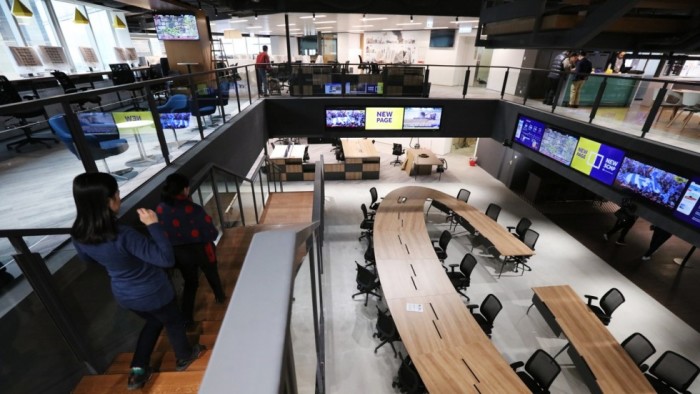 The new office features social areas, huddle rooms, varied seating options, and an open atrium, among other features.
The first of six floors of the new Times Square offices was occupied by the post's magazines department yesterday, while newsroom staff will move into two more floors this weekend. The remainder of the company's staff – currently working elsewhere in Causeway Bay, and in Tai Po and Cyberport – will relocate in stages before the end of 2019.