Just shortly after seven Hong Kong police officers were found guilty of assault on pro-democracy activist Ken Tsang Kin-chiu on Tuesday, razor brand Schick posted on Facebook saying there was "something other than Valentine's Day worth celebrating today".
The post was accompanied by hashtags such as "(we)'ve waited for this day for a long time", and "You've done nothing wrong, still, you have to sit (in jail)"-  a quote which references the former Hong Kong Police Force Commissioner Andy Tsang's words, "You've done nothing wrong", as he encouraged his colleagues in an internal meeting following the issue.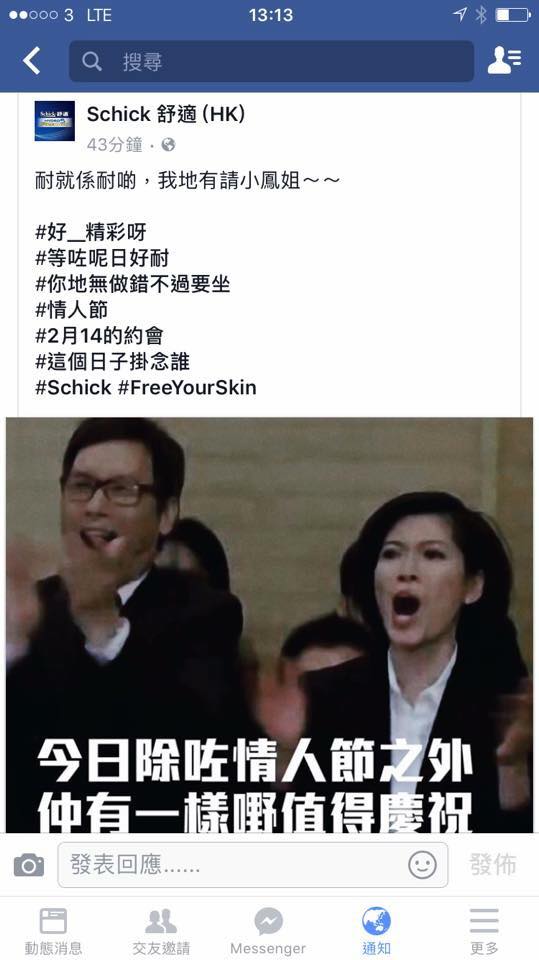 The response was massive, but split. The brand garnered thousands of "likes" as well as "angrys" within hours. Police-supporters angrily bombarded the brand's Facebook page with comments, while those holding opposite views "liked" and praised the brand for taking a stance.
However, those cheers turned into curses when the brand first deleted the post on Tuesday, then posted an apology last night.
"We are aware that our social media activity on Valentine's Day may have inadvertently caused some concerns with its link to breaking news on the day. It was certainly not our intent to cause any upset or distress and we apologise if that was the case," it reads.
Police-supporters continued to blame the brand, while others say they are disappointed to see Schick giving in to police-supporters.
"This is a really bad move to apologise. It was better when you make a stance," one comment said. "Now you are not welcomed by both sides."