Cheil China has created a CSR campaign for Samsung China highlighting the company's contribution to society, as well as building a strong brand emotion with consumers.
Dubbed Guard and Build Your Dreams, the documentary-style campaign depicts the authentic story of underprivileged teenagers in China having a new lease of life with the aid from Samsung China.
It's told through the perspectives of a poliomyelitis and cataract sufferer respectively.
"The brief was to solve how to merge Samsung's work with social issues and present this to the public in an appealing way," said Yuming Fu, associate executive creative director of Cheil China.
"Eventually, after numerous discussions and brainstorming sessions, we decided to go back to go the simple way, which is to let the truth speak for itself."
This series of TVCs will run on Youku and other channels on social media. It will be launched in stages via other traditional means of media, such as newspaper, EDM, below-the-line activities.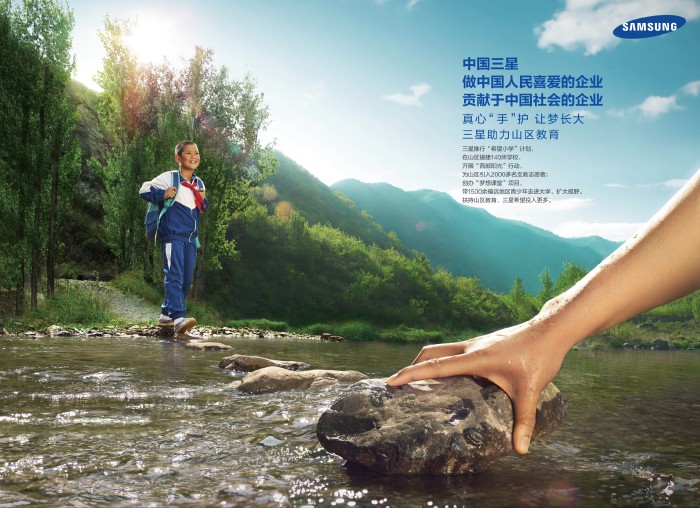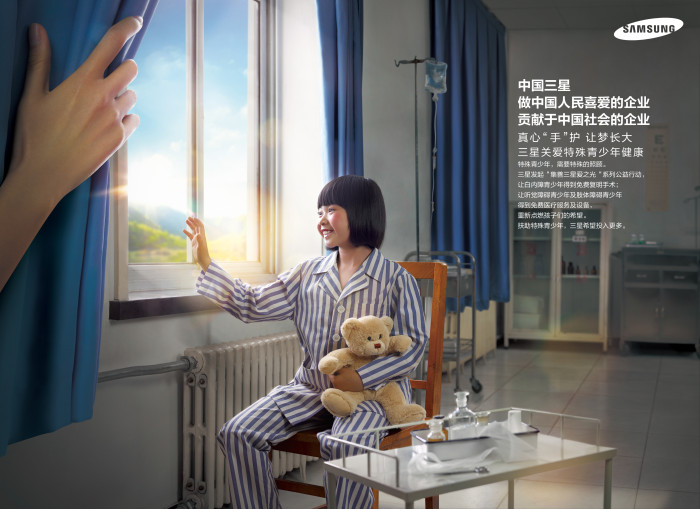 Credits:
Executive Creative Director: Jacky Lung
Associate executive creative director: Yuming Fu
Art director: Yi Su; Peng Li
Copywriter: Jing Xu; Tingting Song
Account director: Raina Zhang
Account manager: Wen Si