After several months of investigation, Samsung has revealed what caused its Galaxy Note 7's batteries to overheat and catch fire.
The South Korean company stated that battery design mistakes were the source of the issues.
To determine the cause of the faulty units, about 200,000 phones and 30,000 separate batteries were examined in an investigation that included 700 people, DJ Koh, head of Samsung's mobile business, said at a news conference on Monday morning.
Samsung identified separate design and manufacturing errors in two different battery types by two different manufacturers.
The causative factors are further explained in the infographic below:
Batteries from two different manufacturers had flaws. The principal root cause of the first manufacturer's battery problem (Battery A) was negative electrode deflections.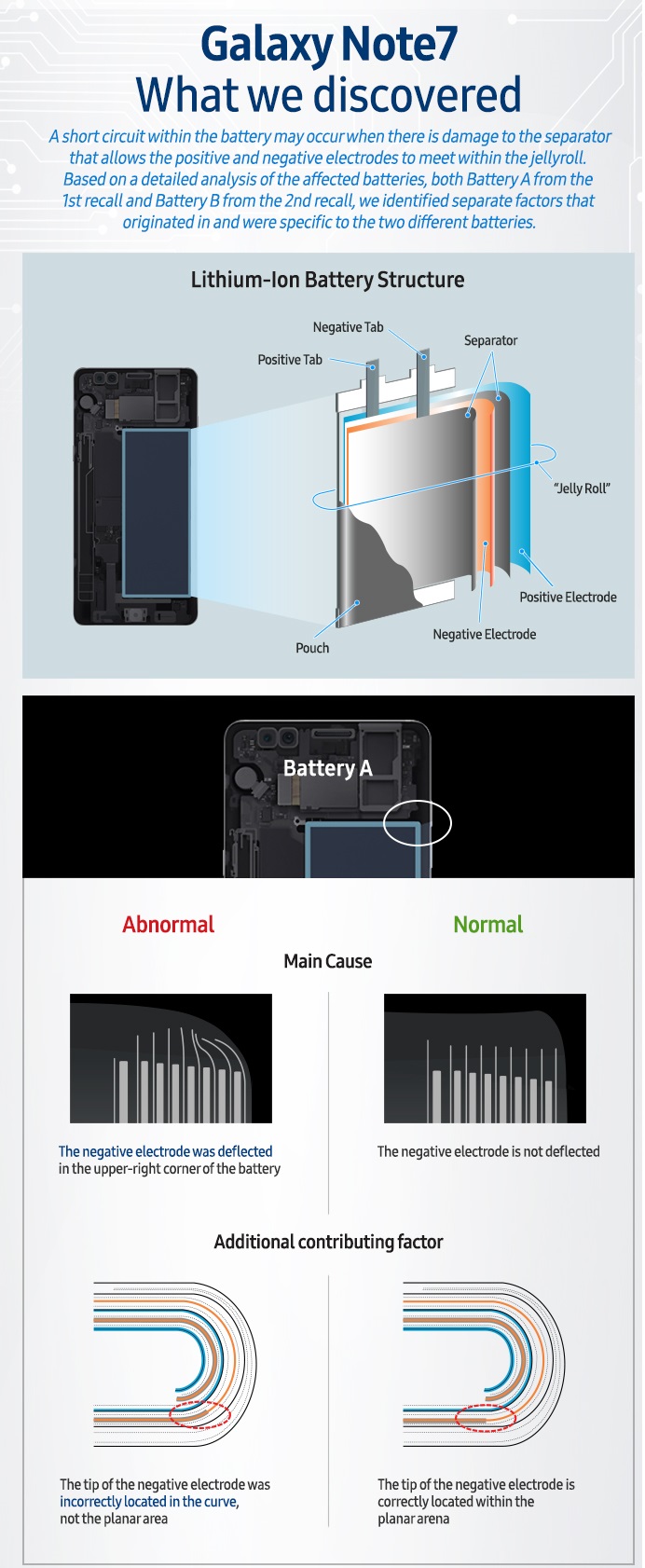 The second manufacturer's product (Battery B), suffered from abnormal ultrasonic welding burrs.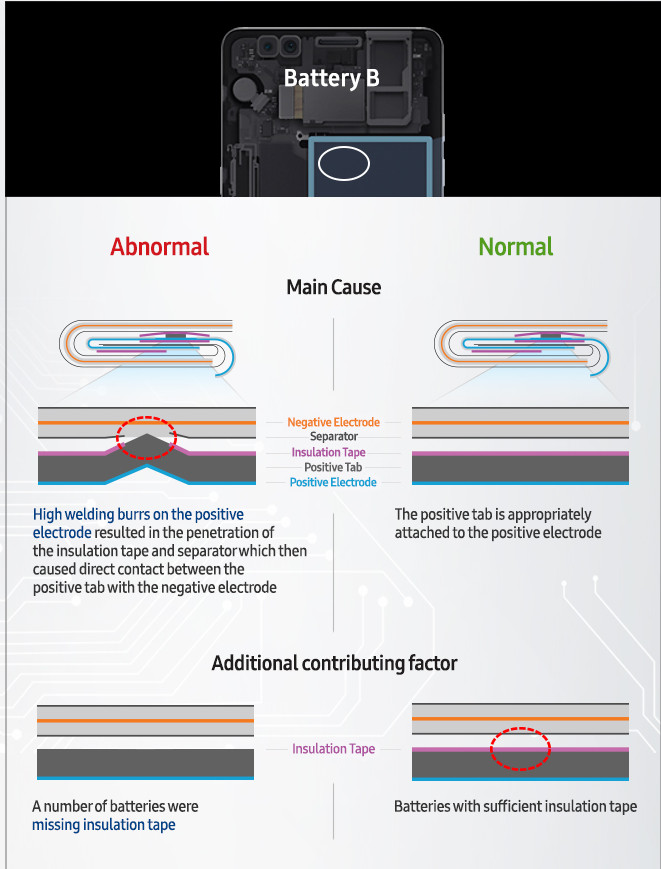 Samsung didn't identify its battery suppliers, instead listing them as 'Battery A and 'Battery B' in its statement. In addition to Samsung SDI, Hong Kong-based Amperex Technology was a provider of batteries to the Note7.
"We are taking responsibility for our failure to ultimately identify and verify the problems with design and manufacturing prior to the launch of Note7," said Koh.
The next question is how much the debacle will cost Samsung Electronics, the world's largest smartphone maker. Samsung hasn't yet detailed the price of the recall in Monday's news conference. The company says it's now focused on learning from its mistakes as it prepares to launch the next in its Galaxy S line, said to be in March or April.
Going forward, Samsung has launched what it calls '8-point battery safety check' for all of its devices. These range from durability and visual inspections — which are already commonplace in most factories — all the way to X-raying every device before it leaves the facility.