When there's no way to keep your products from being copied, all you can do is ask consumers to stay away from the knock-offs.
French peppermint cure drink Ricqlès (雙飛人) is set to deliver a blow to knock-off manufactures with a new digital-led campaign aiming to educate consumers to identify fake Ricqlès.
Targeting young mums, Ricqlès is joining the social marketing fray with two viral videos and social media games to tap the young; the company has appointed Madcradle Online as its first digital agency for the job.
Starring famed blogger Mrs. Ho (何師奶), this two-minute online video serves up four tips on how to identify counterfeit Ricqlès products with a humorous touch.
The company has also engaged popular YouTuber Cooking HayHay for another two-minute video crowdsourcing food recipes using Ricqlès products. Winners who come up with the most creative recipes are entitled to a Ricqlès Peppermint Cure.
Key visual for the "Spot the difference" Facebook game: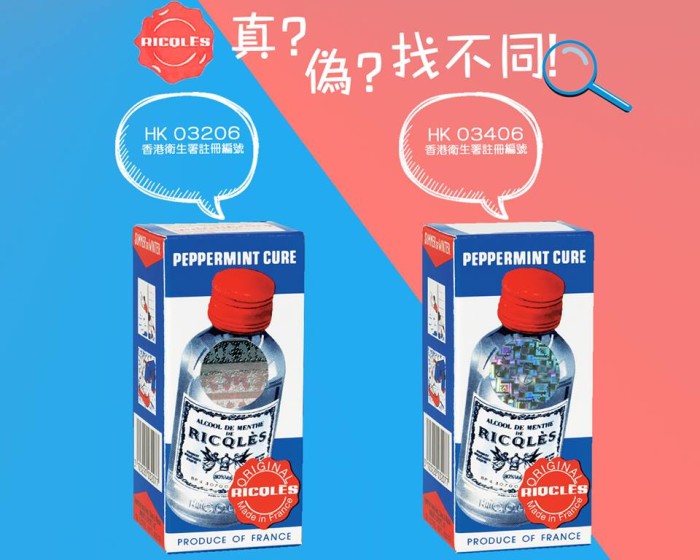 Credits
Agency: Madcradle Online
Business Director: Patrick Wong
General Manager: Mabel Law
Account Manager: Taffy Tang
Creative: Leslie Poon & Kanas Chan
Designer: Afred Chan
Copywriter: Joyce Tam
Media planning and buying: Karen Yau