We have seen the comeback of Nokia's 3310 make international headlines; and Nintendo's NES Classic Mini has been in high demand since it went on sale last November. And in Hong Kong, Coca-Cola's beverage brand Hi-C recently rolled out a limited time edition of its iconic vintage packaging, while McDonald's also launched a toy museum to tickle our collective memories last year.
The aim of marketing is to influence customer behaviour, and a better understanding of psychology can make us better marketers, so let's dive a little deeper into what nostalgia really is.
The term "nostalgia" was coined by Swiss medical student Johannes Hofer in 1688, combining the Greek terms nostos (for "returning home") and algia (for "longing") to describe an entirely new medical disease at a time during which soldiers experienced mental and physical maladies due to their longing for home.
Today, nostalgia is no longer looked upon as a mental disorder, but as a natural, common and even positive emotion – a vehicle for travelling beyond the deadening confines of time and space.
Led by Constantine Sedikides, professor of social and personality psychology at the University of Southampton, researchers found that nostalgia can "counteract loneliness, boredom and anxiety".
It also makes people "more generous to strangers and more tolerant of outsiders" and couples feel closer and look happier when they are sharing nostalgic memories.
Nostalgia in marketing means tapping into the fond memories of the "good old days" in a current marketing strategy to create a positive emotional feeling in customers.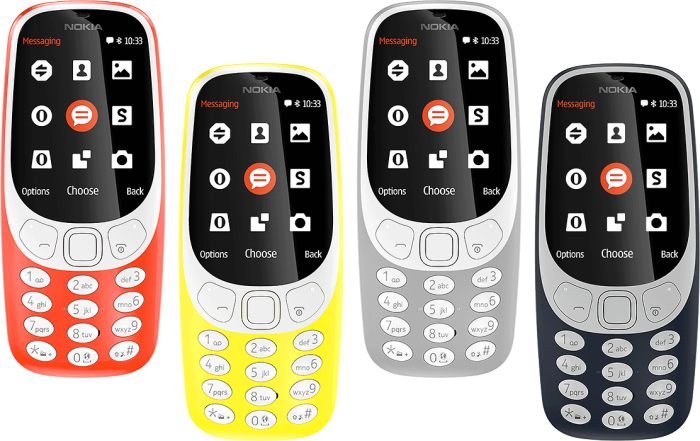 In this sense, the "magic" of nostalgia is then enhanced when savvy marketers realise they can emotionally connect with their customers by providing a sense of nostalgia by going back in time to reinvent their iconic products or look.
Julie Purser, associate partner of Prophet, says consumers feel good when reliving positive memories of the past.
"Nostalgia marketing taps into this emotional need and creates an emotional connection with consumers that builds brand loyalty."
She adds that for brands to be successful they must be relentlessly relevant. Brands that are relentlessly relevant consistently inspire and move consumers to action, but do it while remaining unwaveringly authentic to who they are.
In this sense, she says, nostalgia marketing is a very effective tool for brands to do both things well.
"It makes brands feel authentic and real – while offering an opportunity to explain to customers how you've improved."
She suggests that nostalgia marketing is most effective when it not only elicits fond memories of the past, but concurrently provides new products, services and experiences that deliver on the modern needs consumers have.
Speaking of memories, British Airways often uses nostalgia in its marketing efforts to reconnect with consumers and remind them of its legacy.
For example, to celebrate its 80th year anniversary of flying the Hong Kong to London route last April, the airline featured models wearing vintage cabin crew attire for a photo shoot against the backdrop of Hong Kong's iconic skyline.
British Airways also curated a heritage exhibition at The University of Hong Kong to take visitors for a trip down memory lane with the company.
Choi Fong, marketing campaign manager of British Airways, says the company showcases its history and heritage for campaigns where it's appropriate and relevant so that customers can see its rich heritage and the events that "have led us to become the airline that we are today".
And this strategy seems to be effective and the results have borne fruit – for the 80th year anniversary of the Hong Kong to London route celebration, Fong says from a PR perspective, it generated 251 pieces of coverage with an ROI (based on PR value) of 21.
Another upside of nostalgia marketing is that it can be relatively easy to implement.
Reminiscing about the past and feeling a sense of nostalgia for times gone by is a universal experience.
Fong thinks nostalgia marketing is powerful because it can show today's generation what was achieved in the past because "history can teach us a lot of things".
It's also good to look at the past to see how it has shaped the future and with more technological advances, she adds.
"Today, we often look back at past events with a sense of nostalgia and amazement to see how our forerunners were so forward-thinking and pioneered innovations."
Baby boomers and Gen X are usually found to have an emotional attachment to the past, but the new generation is also attracted to retro brands.
To rejuvenate its brand image, 7Up last year rolled out a thematic campaign with a four-minute online video titled "Days of being refreshed" which revisited the classic Cantonese movie Days of Being Wild.
It took reference from the charismatic figure of the late pop idol Leslie Cheung's character Ah Fei, the nostalgic vibe of the movie, and also the iconic scene where Ah Fei meets Su Li-zhen to capture the audience's hearts and minds.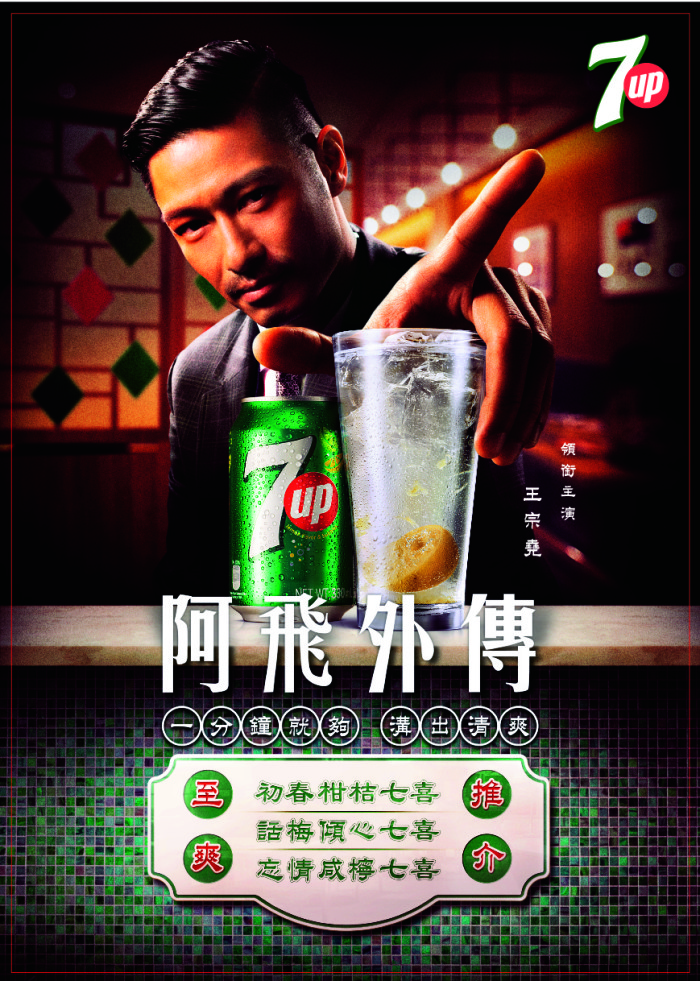 Targeting younger audiences in their early 20s, the soft drink brand looked to raise awareness among millennials and drive interaction. The video reached more than one million views in a week.
7Up said by employing this nostalgic mood and the classic script of the movie, it resonated with audiences and also showed the product was "refreshing" and has a "witty brand personality".
"If one brand breaks the mould, and it's good, others will follow," says creative veteran Chris Kyme, CEO of Kymechow.
He says when a campaign goes out and is popular in a certain style, other brands adopt a similar approach, as they've seen it was successful.
But he adds that some Hong Kong companies are conservative by nature and campaigns that fall outside of "familiar" territory tend to not get approved as quickly – or at all.
"Most advertisers in Hong Kong these days will not bet their money on ideas or styles which are completely different. Which is why so many campaigns in various categories all look and feel the same. Clients feel comfortable signing off on the familiar."
But there are, of course, some campaigns he does appreciate. For example, in the 1980s and 1990s in the UK, creative agency Bartle Bogle Hegarty London adopted the nostalgic approach for jeans label Levi's.
At the time, jeans targeting youths were all trendy designer labels, and Levi's was seen as outdated – the jeans their parents' generation wore.
Bartle Bogle Hegarty turned that upside down and turned a negative into a positive with "The original jeans" tag line and began an incredibly successful campaign using old soul music tracks which made the past cool again.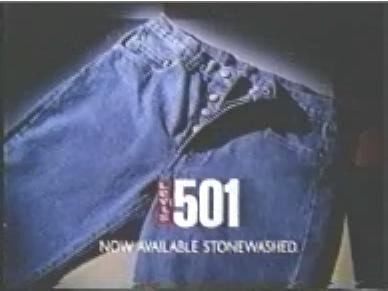 So capturing hearts and minds is one thing, but how about capturing wallets? According to a study in the Journal of Consumer Research titled "Nostalgia weakens the desire for money",
Consumers feeling nostalgic could actually decrease their price sensitivity.
The authors, Jannine Lasaleta, of Grenoble École de Management, Constantine Sedikides, of University of Southampton, and Kathleen Vohs, of University of Minnesota, conducted six experiments that looked at how much people were willing to spend, donate, and value money when feeling a sense of nostalgia-evoked social connectedness.
In one study, consumers asked to think about the past were willing to pay more for a set of products than consumers asked to think about new or future memories.
Another study showed an increased willingness to give more money (but not time) to others after recalling, reflecting or writing about a nostalgic past life event.
Additionally, consumers asked to think about a nostalgic event were less willing to endure unpleasant sounds in exchange for a set amount of money than consumers who were asked to think about an ordinary event.
The scholars concluded that feeling nostalgic weakens a person's desire for money. In other words, someone might be more likely to buy something when they are feeling nostalgic.
During times of recession, the authors noted that consumers are more reluctant to part with their money and added that nostalgia could be used to help stimulate a dwindling economy.
"We found that when people have higher levels of social connectedness and feel that their wants and needs can be achieved through the help of others, their ability to prioritise and keep control over their money becomes less pressing," they said.
While this strategy has much to gain and little to lose, Kyme says there is no point in using nostalgia just for any old reason. "It has to be rooted in a strategy."
Also, he warned against featuring any past period which has negative connotations. Case in point, a few years ago a fashion brand thought it was a good idea to play on Nazi memorabilia, but severely underestimated how strongly people would react.
On the other hand, Prophet's Purser suggests two things brands need to bear in mind when using nostalgia marketing to connect with consumers.
First, they need to make sure they identify those truly special moments that consumers desire to reconnect with. A nostalgia marketing campaign that's not truly rooted in emotional sentiment from the past will fall flat.
Second, brands should offer something new while highlighting their past. Brands that truly succeed connect their history to new products, services and experiences to show not only their authenticity, but to also show they are in tune with what consumers want today.
The bottom line is, as marketing is the art and science of connecting with consumers – if you find the sweet spot between the numbers and the psychology – the payoff can be substantial.