To read the full article, simply create a login account via the link below. Thank you for supporting our newsroom!
The reality of retail is shifting. Retailers now operate in an environment of big data, new technologies, blooming online marketplaces, hybrid consumption patterns and fragmented needs. Shoppers are more empowered and increasingly demanding when it comes to retail expectations.
At last month's Marketing's full-day conference, Retail Marketing Hong Kong 2016, marketers and delegates were together to explore how technologies could really help drive their business forward and convert single transactions into loyal consumers.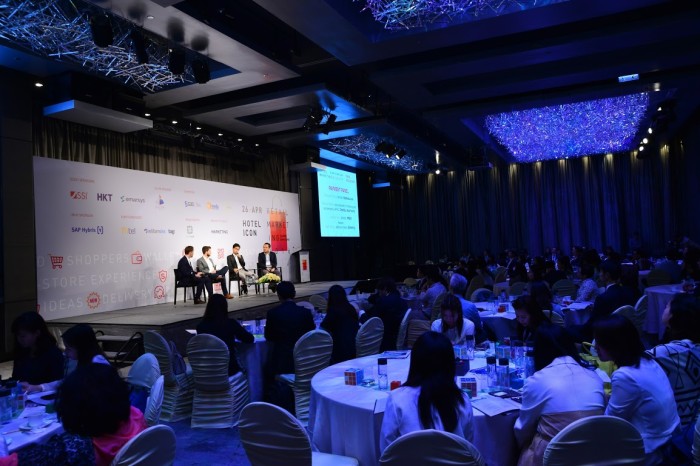 Online shopping is one obvious area and big moves are underway. But the online world moves fast and traditional Hong Kong retailers do not.
Simois Ng, head of marketing communications at Sony Corporation of Hong Kong, shared some of the local people's online purchase patterns: Only 13% of them buy electronics online, while 75% of the shoppers buy air tickets.
She said in the electronics industry, there are so many dealers and physical stores in the city, it's natural for customers to try out and then finish the transaction at the brick-and-mortar shop.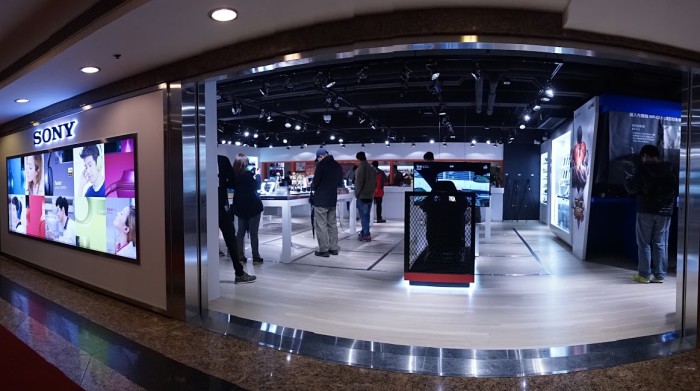 She added that even though customers shop at its official online store, almost 90% of them select to pick up at the physical store.
E-commerce and new mobile payment solutions were basically non-existent just a decade ago. Innovation today is everywhere. New delivery methods, showrooming, connected retail, access to real-time customer data and purchase history … today's retail market is exciting.
By just clicking a mouse or touching a screen, shoppers can buy nearly any product online – from groceries to cars, from travel insurance to air tickets.
At the panel discussion, PRIZM's director Jeffrey Hau pointed out that while online payment seemed to be the last thing retailers assumed they needed to worry about when it comes to e-commerce, he said it was an issue because many stores can't process transactions properly from one in every three customers due to some poorly designed payment gateway.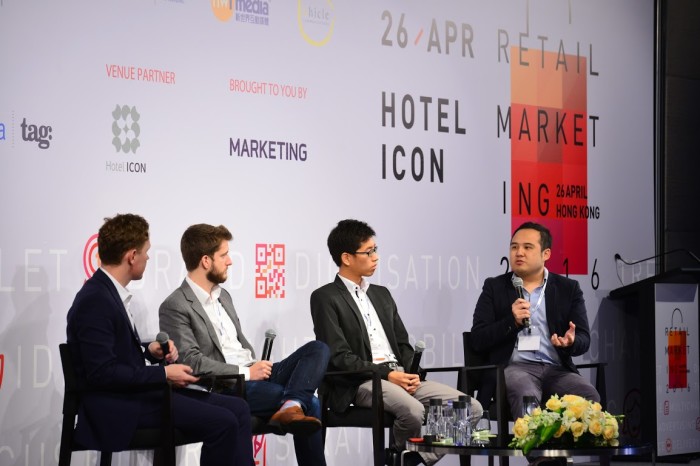 Edmund Wong, director of MyDress.com, echoed the point and said many brands still treated e-commerce as part of their marketing project as if it were just another sales channel to the mix.
Wong said e-shop deserves a seat at the table; Hau agreed with him and said online shopping is indeed an added value activity to brands.
In addition to offering mobile and online services, many argue that "an experience" has to evolve alongside the digital world. Making sure people have the right experience is critical.
In the past, HMV was just a shop selling CDs and DVDs, but in the 21st century, Robert Esser, CEO of HMV Media & Entertainment, said the company had decided to inject new concepts into the 100-year-old brand.
At its Central flagship store, it has seen the two-floor outlet revamped with a warmer interior design, adding a modern F&B area, expanding the vinyl area and also adding a lifestyle section to offer headphones, figurines, books, magazines, stationery, backpacks and accessories to enhance the customer's experience.
Earlier this year, the household name kept pushing forward and opened another flagship store in Causeway Bay that reinvented itself from the "supermarket-style" CD stores to the modern "place to dwell" of the new generation store in Hong Kong.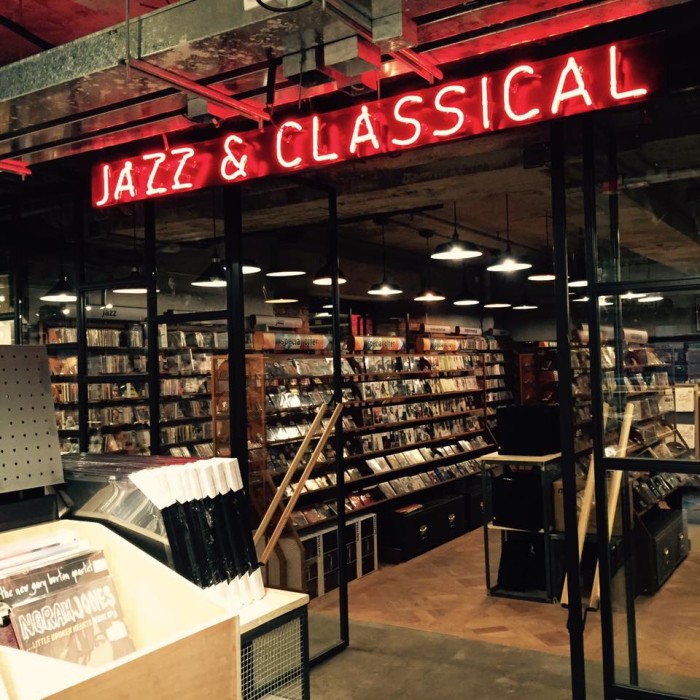 While traditional marketing was all about pushing a brand's message to consumers, in the era of the consumer, as Dane Fisher, managing director at Infiniti Motor Asia and Oceania, said at his keynote presentation, marketers need to add value to the relationship with their consumers.
Fisher stated that auto shoppers are doing more research than ever before. On average, each potential customer will go to 24 different touch-points while researching their car purchase – from customer review sites to videos and third-party sites.
"It's a double-edged sword: the greater the number of touch-points, the harder it is to be useful and engaging at each interaction. The plus side is it has given us more opportunities to make a meaningful connection," Fisher said.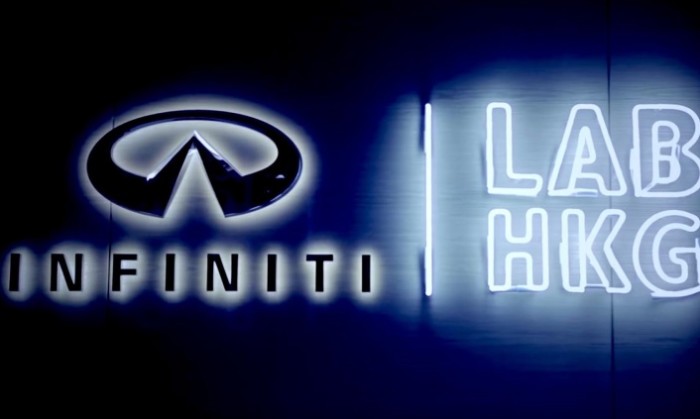 That's why the carmaker recently launched an accelerator programme for start-up companies to add value to the ecosystem its customers inhabit.
One of the programme finalists, Precision Services, produced a smart electric bike, which is light and foldable. It won the backing of Infiniti so the bike will now be an Infiniti-branded product.
Alongside these innovations, start-ups are bringing new ideas and new energy into the space and traditional retailers are realising how they also must innovate at levels they had never imagined. And it's not just innovation for innovation's sake.
Mobile is a key resource for customers when it comes to researching and making purchase decisions, therefore some retailers tap technology, such as collecting users' locations, accessing their photo albums or even analysing their emails to gain more consumer insights.
Ayaz Akhtar, country manager of Survey Sampling International Hong Kong, reminded the audience that corporations needed to be careful not to cross the line because if consumers' shared data was not used properly, "a connected world can turn against you very quickly".
He cited a study by SSI that indicated 65% of Hong Kong respondents found it "extremely/very creepy" for businesses to analyse their emails.
He explained there is no benefit to the consumer when a business is analysing their email, especially when emails can contain very confidential or sensitive information so people will not feel comfortable sharing emails that have personal information.
He added if brands could provide benefits to consumers' daily lives, those means of technologies are rated as being less creepy.
As social media has disrupted the balance of power between brands and customers, more and more companies are reaching out to influencers in the hopes of raising product awareness or even boosting sales.
No stranger to social media, last year Hong Kong Airlines utilised the popular black bear mascot Kumamon to promote its first flight service to Kumamoto Prefecture in Japan.
Ming Chan, general manager of brand centre at Hong Kong Airlines, said with the "meet and greet with Kumamon" street event, it attracted more than 6,000 participants which enhanced the airline's brand image.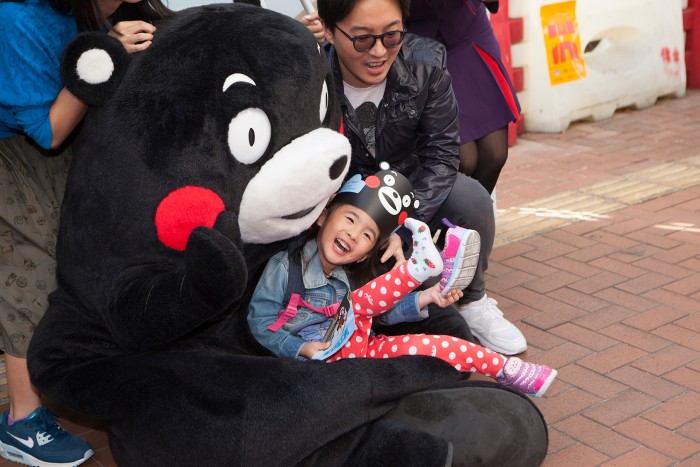 Chan added that at the end of the day, staff members were the best brand ambassadors and influencers because "they endorse your company spontaneously".
The airline offers nine free quotas in the nomination list for discounted tickets, covering staff's family and friends. She said this can nurture the word of mouth to influence better business results.
In the past, a little differentiation in a brand's strategy would go a long way, but today's brands need to navigate through a complex maze of information and multiple touch-points as technology has made the journey less linear and more social.
Dennis Chung, assistant vice-president of product marketing and solutions consulting at HKT, said for a successful digital marketing campaign, it depended on how well you understand the target audiences.
When we think of the complexities of retail and digital commerce today, Daniel Hagos, client success director at Emarsys, said it was vital for retailers to take the step and go beyond the limits of human knowledge and begin to adopt a more progressive perspective on customer intelligence.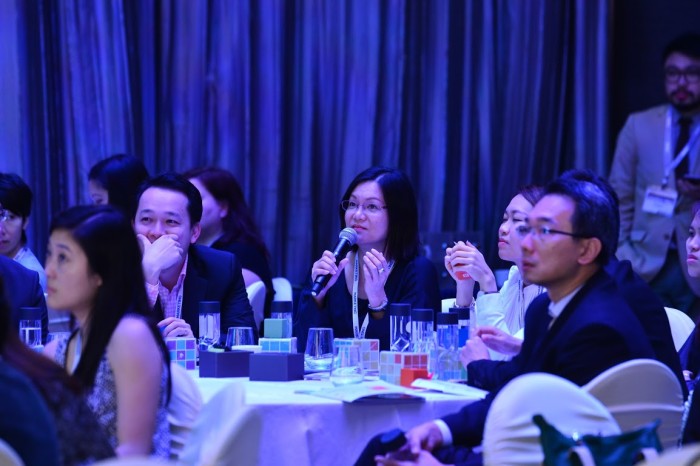 He said a customer's data can power actionable intelligence, building messages that reach the consumer when the moment is right, on the device they prefer, and with a promotion that will get them to buy.
He added automation, for example, uses data from online and in-store interactions to target first-time shoppers who may be ready to make their second purchase.
Hagos explained this period between a first and second purchase is a huge opportunity for retailers to lay the foundation for a positive customer experience and long-term loyalty.
Follow us on our Telegram channel for the latest updates in the marketing and advertising scene.
Follow
Free newsletter
Get the daily lowdown on Asia's top marketing stories.
We break down the big and messy topics of the day so you're updated on the most important developments in Asia's marketing development – for free.
subscribe now

open in new window