Red Bull has decided to bring its creative platform back to Hong Kong to encourage the brave and brainy to show off their daring, fun and self-expressive personalities and to challenge the Red Bull Flugtag world record flight of 76.3m, set at Long Beach back in 2013.
Co-organised by the Hong Kong Aviation Club, Hong Kong Air Cadet Corps and Red Bull Hong Kong, the Red Bull Flugtag 2016 is open for online application at until 30 June.
The rules for the Red Bull Flugtag 2016 are the same as previous years. Each team is made up of 1 pilot and 3 ground crew. All participants must be over the age of 18. The self-made flying machine must be within 6m (l) X 6m (w) x 3m (h) and the total weight of machine less than 100kg.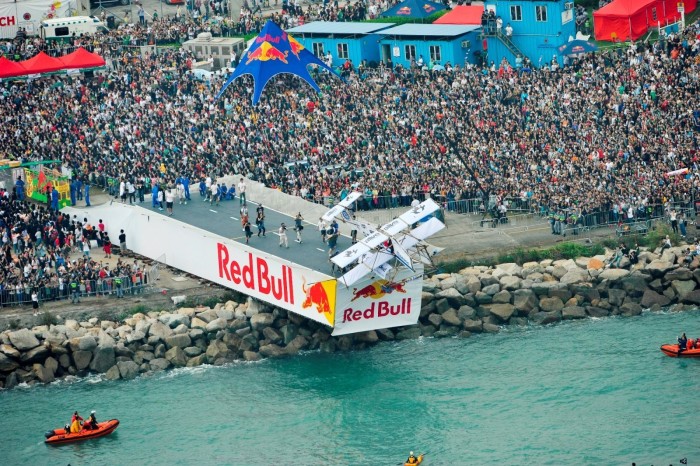 The aircraft must be able to float on water, powered by only human force - no motor, rocket, battery power can be used in the design. Teams who enter the Red Bull Flugtag 2016 competition are judged in three categories: distance, creativity and showmanship which includes a 30sec pre-take off performance.