Towards the end of 2012, ex-head of media relations and corporate affairs at Levi Strauss & Co Asia Pacific, Mylinh Cheung left her cushy stint to start-up her own public relations firm, Epic Communications.
At that point she had nearly two decades in PR, corporate communications and brand building experience across Asia Pacific markets working across sectors such as fashion and lifestyle, technology, healthcare, professional services, travel and tourism.
Cheung had then told Marketing she started Epic Communications because it was "the right time" in her career trajectory and she felt very confident in the breadth and depth of her years of experience to be able to offer clients the right PR support. Let's talk a look at how far the agency has come in the last three years.
Why did you decide to start up your own PR firm?
I started planning my own PR firm the moment I realised that the corporate role I was in at the time was not challenging enough and that I wasn't able to put all my skills and experience to good use and continue learning.
I knew I was also made for and ready for something bolder, braver and more inspiring even if it's just to improve and press myself. I was further encouraged when I realised that I didn't want to go to another company and take up the same kind of head of PR for APAC position; it was time to move on from that narrative, to grow and contribute more.
And so I chose to be the CEO of my own company, the captain of my own ship, responsible for its navigation, profit and margin and with the ability to decide the kind of culture I want to build with the team of talent I want to hire. And so born Epic Public Relations.
I left my corporate job and a month later with a business plan in place and a registered company I was Epic's employee number 1. The name of the company resonated with the risks I knew I was taking in the process. Leaving the corporate world to bet on myself was one of the most defining and empowering decisions of my career and I am so glad I did it when I did three years ago. It was scary venturing out on my own, but incredibly liberating at the same time.
Biggest challenge in running your own PR agency?
The challenges in running a PR firm are many. Some of the key ones include how to position one's business to stand out in an increasingly saturated and noisy market.
Offering a niche service and doing it well is also a challenge, it's also how to scale the business at the right time to leverage a momentum in the business that you hope will last after the investment has been made, then there's of course the ubiquitous war on talent, that is the challenge in finding and retaining the right talent. We offer a nurturing environment, but we only retain employees who care about adding value to client service excellence and working for the greater cause of the company so that everyone can benefit.
The current younger generation of workforce available for PR agencies to hire from has been receiving some negative media attention globally, and at times it's for a good reason. Entitlement, immaturity and narcissism do not get an employee far in PR, and that's the challenge we have had to overcome with the emerging workforce in this industry. We take our time deliberating on hiring decisions now as a result, and it has thankfully paid off. I am never as proud as the team I currently have in place. These are the employees I would fight dragons for to keep.
Perhaps the most interesting of challenges is that if you are an SME, there's the situation that you end up doing everything yourself operationally and still be expected to lead the company with a clear head. I found at the beginning, that to reduce operation expenses, I have had to wear a lot of hats – I was the office manager, the HR, payroll and leave administrator, the business development manager, the account servicing lead, the consultant, the head of social committee and the boss all at the same time.
It left very little room for anything else and was a constant challenge to try and balance. Now, a little wiser, we are in a better place to grow our core business offering.
How did you get your first team together?
I hired as the business growth demanded it, which meant at the beginning I deliberately sought out young but capable talent to support me with the first few clients the agency won. That was all we needed. The team then grew bigger as we take on more clients, and I was able to hire an account director and a team of communications graduates was built around that team.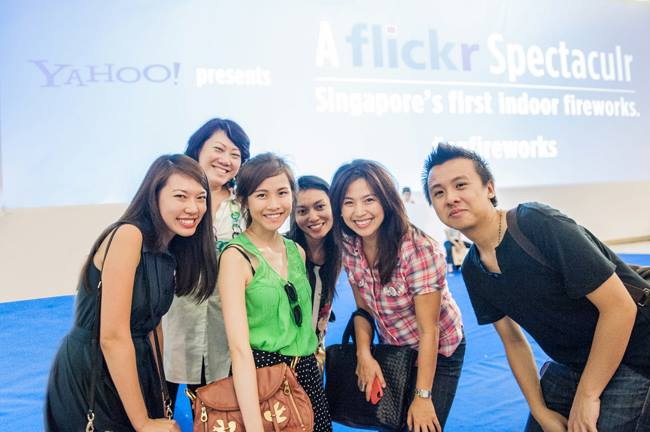 Later on, we hired an account manager to help me train a new generation of talent Epic PR. As they have to be authentic and showed they are in the game for the long haul, I set out to only hire smart, resourceful and hungry people, those who seem to care more about the world at large than themselves, and those with good work ethics and energy level.
The team however evolved overtime, attitudes change, and we had to keep tweaking as new talent enters and dynamics shifted in the team as a result. I can say today however, that we have the right people on board and I am meeting new potential hires to add to the team nearly every day, which is also exciting to see for the industry we serve.
Describe your management style?
I hope I am being seen as a benevolent manager, easy going but with a firm eye on results and getting the job done to fulfill our brand promise to clients, journalists and partners.
I like to lead by inspiring people to visualise what success looks like and help them get there on their own merit. I want to be the kind of manager who can help my team build their CVs for a great future. I take pride in seeing those who have started at Epic go on to bigger and brighter things. It's rewarding and a way of giving back to the industry that have nurtured me all these years.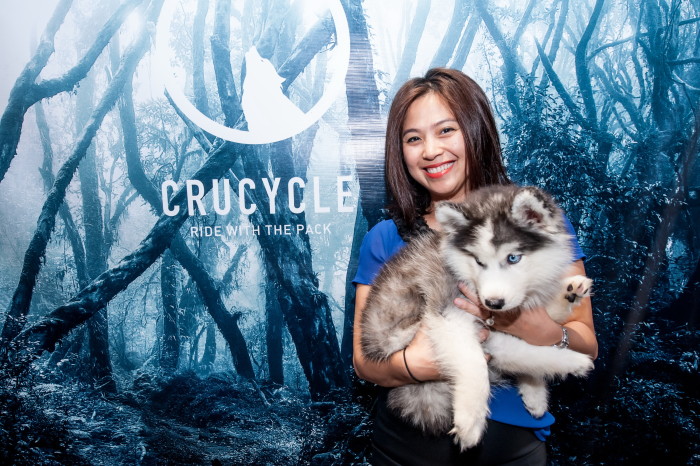 Proudest moment in your career?
The pinnacle of proud moments however is right now actually with Epic PR celebrating its 3rd year in operation this very month. The realisation that from a dream of being my own boss in 2012, I have managed to build a profitable business over the past three years and that I been entrusted to work with some of Singapore and the world's most amazing brands makes me so proud. I have nothing to prove at this point.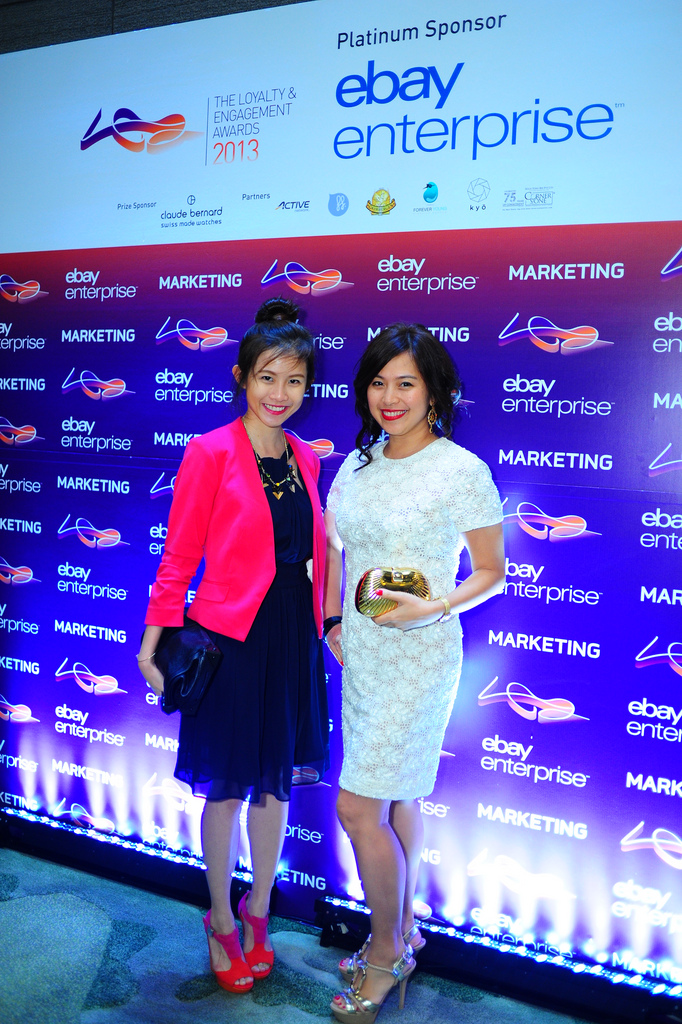 In fact, I now want to do more than PR, and branch out to build a more integrated communications offering and I am so excited with the journey ahead of me.
What was your first PR gig? Why PR as a career?
My first foray into PR was when I first left university and interned at an international PR firm in Australia. At the beseech of my account director, I had to climb into a Toys R Us' Geoffrey the Giraffe mascot costume and accompanied our client to appear on a popular morning talk show.
It was day three of my internship and with what I was told to do by the producer – to wave to the kids at home and blow kisses at them – I wondered if this was to be my future for the next little while. The client appreciated it which made it worthwhile and it was quite a humbling experience being in that suit. That said, I didn't mind doing the bulk of the agency's media monitoring or call downs to reporters for RSVP checks after that.
Why PR?
The honest answer would be because I missed out on getting into law so PR it was as a result. It's turning out to be a fulfilling career so far with many of my law studying friends lamenting they wish they studied PR instead, given the kind of work we get to do. I entered PR because I love the power of words and I am a total news junkie.
I like that PR also enables access to senior management and that we have the ability to narrate a story and to shape news. Where PR is most effective is the ability to stem or stop negative stories from spreading and also to do good in the world. At Epic we have adopted several social causes, one of which is to help third world countries get access to clean water and to benefit dehydration around the world including Asia, especially in disaster zones.
What would you consider your one big break?
I have been lucky to have received a number of breaks, but the most pivotal one was probably when I was able to get into my first in-house PR role for a prominent hotel group in Hong Kong. I was referred to the hiring manager by a freelance photographer who worked for a lot of consumer brands, including Cirque du Soleil.
He was one of the most positive people I have ever known at the time, always going out of his way to help people. We have lost touch now, it was the days before LinkedIn and Facebook but if you are reading this, thank you MP.
Who was the mentor who most influenced you and why?
I am lucky enough to have a few key mentors in my career. Some don't even know they are my mentors. Most of them are women with strong sense of self and who are top of their game in their respective fields. They also all have a great sense of humour. Their influence reaches beyond career advice which is invaluable.
I rather not name them today, but the most effective mentors for me have been those who have told me over the years to learn to slow down, to choose my battles wisely. One great quote passed to me from a sage mentor has helped me honed better self awareness and empathy, and that quote is to walk a mile in someone's shoes to really understand where they come from. It's a most useful quote to keep close.
Your biggest blunder in your career? How did you resolve it?
Earlier in my career, as the appointed slide changer (such as how PR was defined at that time and place) supporting my CEO at a new business meeting, I loaded what was the wrong PowerPoint version and realising in horror that no one has updated me that there was a more recent version before we headed into a new business meeting.
That the CEO couldn't do the presentation at all without reading from the slides in sequence turned the mishap into a nightmare which meant we had to put a stop to that presentation. Luckily, talking to the potential client without the PowerPoint proved to be as productive so it worked out in the end.
We vowed never to be in this situation again and resolved this by building it in as part of our standard operating procedure to go through the slides with the CEO in person before we enter any further business presentations.
Harshest thing said to you in your career?
"You are too expensive."
What is the hardest part about your job?
Having enough time to plan and work towards the bigger picture to truly realise my vision for Epic PR. I get so caught up with the day to day work which makes this a challenge, also trying to balance being a business owner and being able to spend enough quality time with my family, and have time to exercise and read for pleasure.
That said, I am grateful for the work we have.
Biggest misconception about PR?
That anyone can do PR, and that it's very easy to get media coverage.
How do you measure your own personal success?
Being able to sleep at night knowing that I have given my client the best counsel possible under the most challenging of circumstances, even if it's not what they may want to hear.
One thing you would say to a newbie in the PR industry?
Develop a thick skin, read widely and think like a journalist when pitching stories.
One thing you hate most about the PR industry?
Getting asked to participate in a pitch when you know it's just so the other party can check off procurement procedure where they need three PR agencies to participate.  Most of the time, they already have someone in mind to hire, so it's a lot of time invested at times for not much coming back. We participate anyway whenever we can for the experience.
How has PR evolved over the last five years?
Social media platforms becoming effective channels to communicate and build brands with. The speed in which news break for the traditional newsroom can never break news as fast as Twitter/Facebook can at the moment.
And brands bypassing media to become their own media channel. It's all good and we are excited to be a part of this evolution.