Is that pesky ad interrupting your buying experience? Well you are not alone.
According to a recent report by HubSpot reveals that ads are damaging consumer experiences. It also quantifies the popularity of adblocker tools.
The study states that ads are damaging consumer experiences, with 80% of consumers across Australia, New Zealand and South East Asia leaving websites due to interruption of online ads and 50% installing ad blockers tools.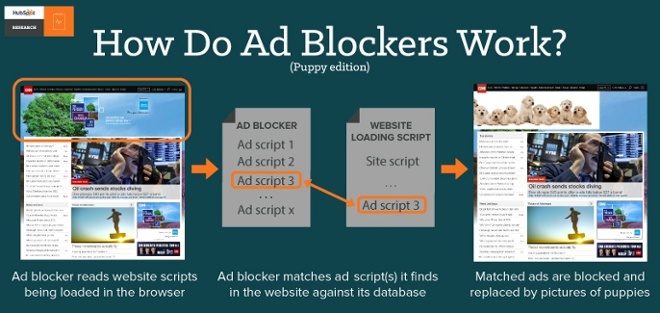 Globally, ad blocking cost publishers close to US$22 billion in 2015 alone, representing a cause for concern among traditional advertisers who must rethink methods of audience engagement.
The new research uncovers that higher levels of ad blocker penetration among millennial audiences as well as its impact in improving consumers' online experiences.
Generated from HubSpot's 'Global Interruptive Ads Survey', The Effectiveness of Advertising in Asia Pacific investigates the interaction between marketers and consumers with ads in the future.  Key marketing takeaways from the report include:
Millennials have the highest adoption rate of ad blocker software; with Adblock Plus – the world's most popular ad blocker app – reaching 300 million downloads worldwide.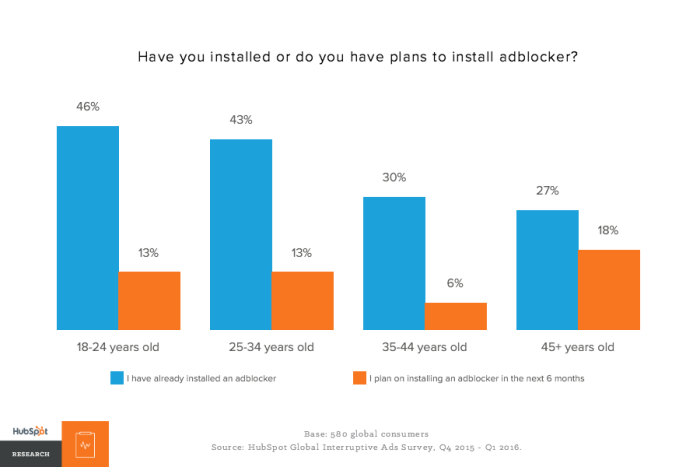 Email and sponsored-advertising generate the most neutral experience, but 77% of respondents revealed they would unsubscribe from a brand's distribution list if they were sent too many messages.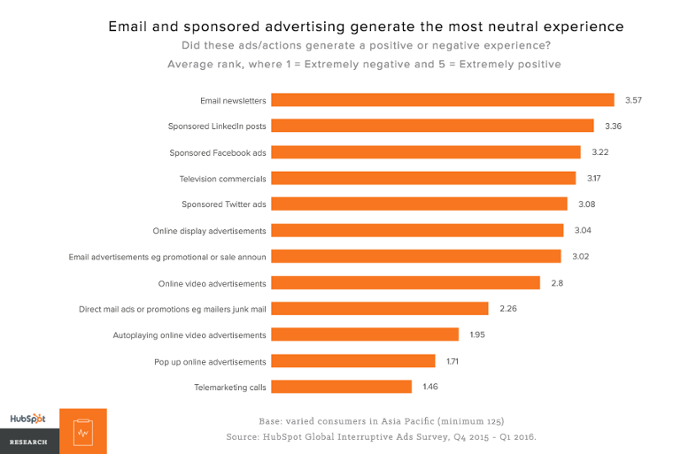 Globally, 96% of consumers have unsubscribed from receiving emails. Meanwhile 46%  of consumers in Asia Pacific stated they didn't sign up to mailing lists to begin with.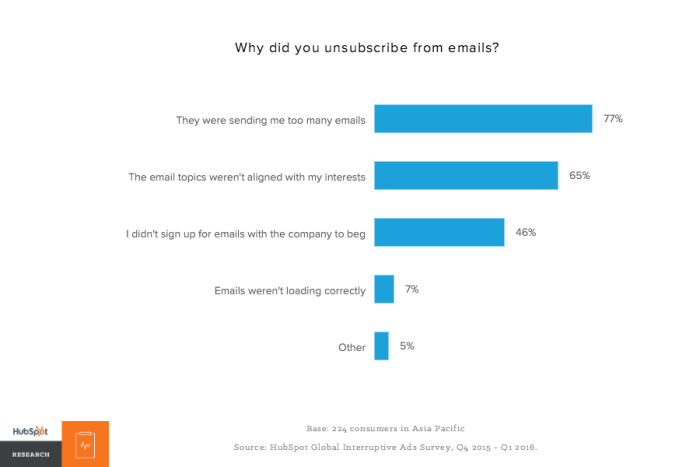 Ads are getting a lot of attention but consumers in Asia Pacific feel negative towards telemarketing calls (66%); pop ups (51%); and auto playing videos (40%)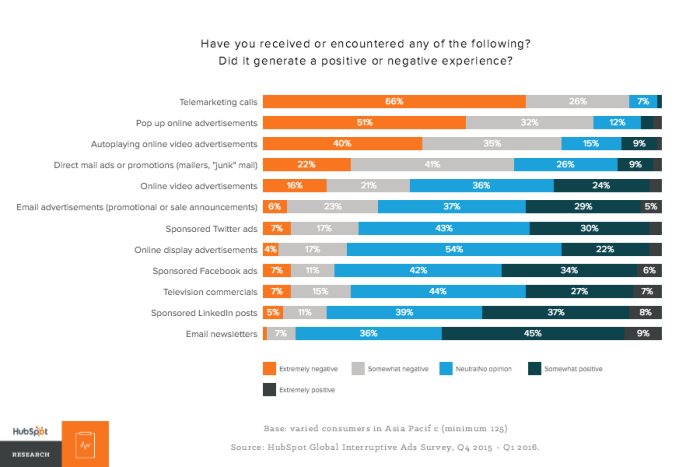 Want to damage your brand's reputation? Three quarters (75%) of respondents in Asia Pacific indicate they would have a lower opinion of a brand if they are subjected to a telemarketing call.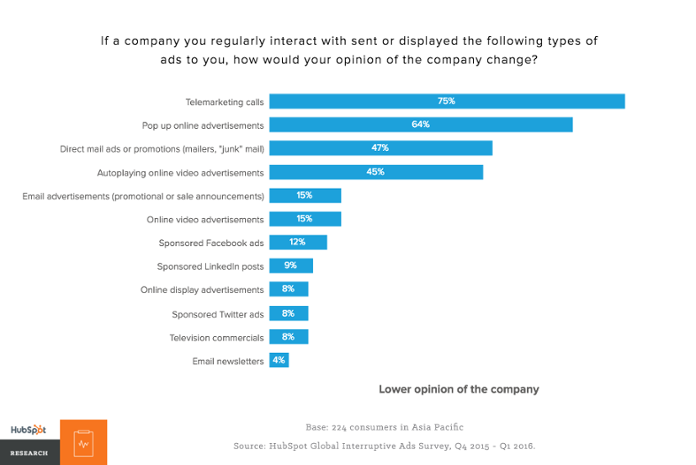 The survey was conducted from Q4 2015 to Q1 2016 and was based on 224 consumer responses from Asia Pacific and 580 global responses.