Long hours, low pay and difficult pay – these are the commonly conceived notions of what PR agency life is like. So is it any surprise this industry is one that is packed with people moves?
A recent study called "The Pulse" by recruiter VMA Group said that of all the communications disciplines, those working in PR agencies are by far the least likely to feel that they are being adequately paid. This group is also most likely to describe itself as underpaid. The study noted that three in five (60%) PR consultants feel inadequately compensated.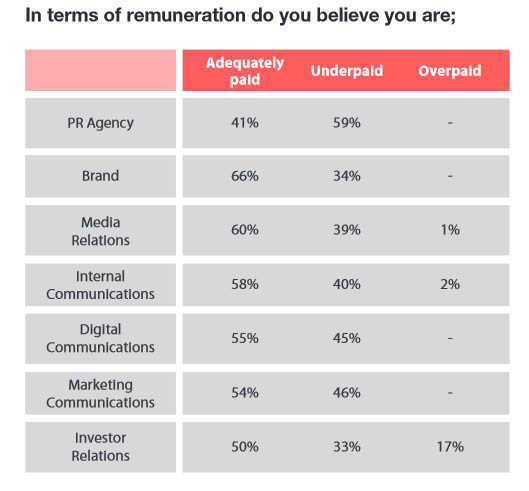 This then leads them to want a career change and, most notably, they then choose to move in-house.
"This is recognised across the market," said Lisa MacMillan, managing consultant for VMA.
She explained that one reason why so many agency professionals chose to move in-house was because of the idea that bonuses were better in-house.
(Read also: Are you being underpaid in your PR job?)
"The working hours are more controlled, and you build up more sector-specific expertise. For many, in-house work seems to be the Holy Grail," she said.
But is this really the case?
Shane Chiang, head of communications, PR and social media at HTC, however, told Marketing that given the option to move back to an agency role, he wouldn't necessarily say no. Chiang, who led his own PR stint called Next Generation Media, said that both sides had their own set of perks.
"In-house roles definitely provide more stability in terms of lifestyle compared to an agency role. However, in-house roles can also be somewhat mundane with administrative work," he said.
In the agency world, however, opportunities are endless and it provides a great learning experience for new faces in the industry.
Meanwhile, Manali Pattnaik, assistant vice-president of the group marketing and communications function at CIMB Bank, seconded the view adding that PR industry experience is definitely vital for any person wanting to work in-house. She has over the years worked in PR roles for brands such as Lenovo, Yahoo and also on the agency side with FleishmanHillard.
"In a PR role you learn so much about different types of personalities, clients and industries. There is much more exposure. Only then can you figure out as an individual what makes you 'tick' and which industries you are interested in," she said.
With regard to the perception that pay and a work-life balance is better on the client side, she explained that while these are true for some companies, what keeps her in the in-house role is the "sense of belonging" to the brand she is representing.
"In-house you are your own person and you have a sense of belonging. You know the brand inside out and you are talking to internal folks and stakeholders. You are living and breathing the brand you work for."
The traffic goes both ways
Tarun Deo, managing director of Singapore and Southeast Asia for Golin, said his career had always spanned across the agency world. What keeps him on the agency side is the fact that in PR agencies, communication is the central role in the company.
"Over on the client side, this might not always be the case and the role might just be seen as a support function," he said.
He explained it is usually into the three to four-year mark on a managerial level that PR folks look to move in-house. However, since communication is not necessarily a strategic or central function in many companies, there is always the possibility of a career plateau. This is when many people return to the agency world.
"Today we are seeing traffic going both ways. It is not just PR executives or managers going in-house, but rather, in-house communications leads are also moving back to the PR agency," he said.
"Also, hiring in the PR world today isn't based on which company you were from previously, but rather what skill sets you possess. We are all looking for specialists."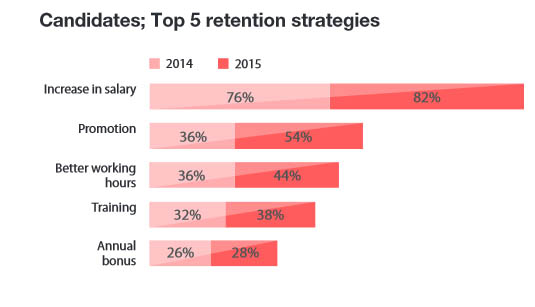 The study also supported Deo's views, adding that despite the common belief that client-side may have more stability, job security in agency work is far higher than for any in-house functions.
"It's all part of the economics of agencies," MacMillan said. "Consultants are not seen as 'overheads' in the same way as in-house practitioners. They're paid on the basis of the hours they fulfil, and if the work's coming in, it needs doing.
"For in-house staff, there is always the threat of a sudden crisis leading to cost-cutting redundancies across the company – and in such circumstances, unfortunately, comms people often feel the first swing of the axe."
(Photo courtesy: Shutterstock)