Facebook recently introduced "Reactions" with a set of emojis ranging from happy faces to angry faces globally.
Most people seem to be enjoying the feature, except perhaps Hong Kong's chief executive CY Leung, who has racked up some 188,000 "angry emoticons" on his Facebook profile picture already.
However, the social giant's engineering head explains that "sad or angry (emoticons) do not always mean a bad thing".
When you scroll past the posts on his newsfeed, it seems no matter what he has posted, the most he can get is an angry reaction.
Andrew Bosworth, Facebook's VP of engineering, ads and pages, said he didn't know about the issue during a roundtable discussion with the media in Hong Kong, but stressed that "it's still very early for reactions".
He added that brands and companies don't have to overact because "angry doesn't always mean you don't want to see the content".
[caption id="attachment_128797" align="alignnone" width="400"]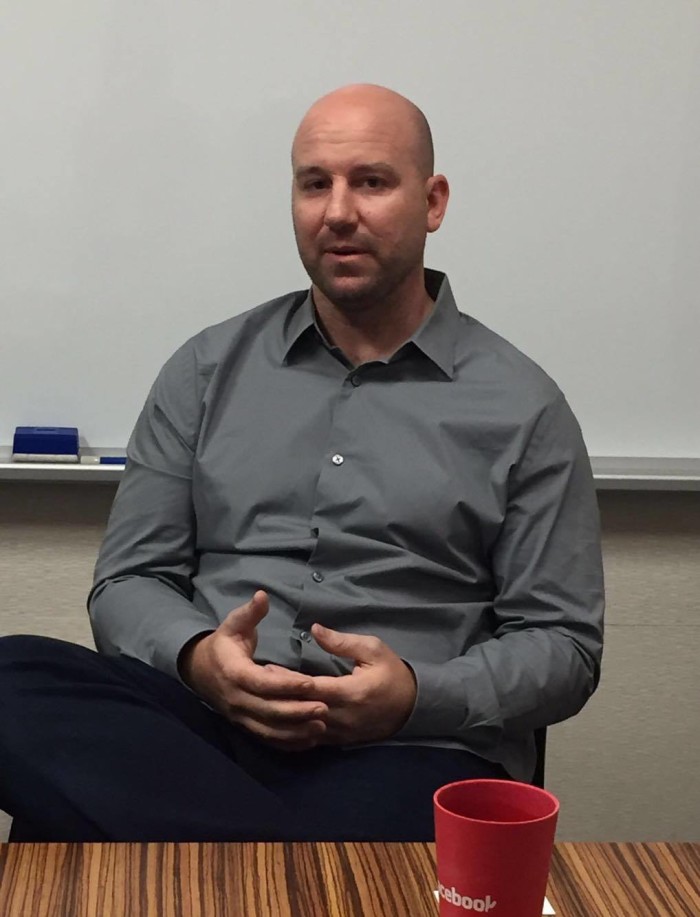 Andrew Bosworth[/caption]
He said if someone puts an angry emoji to a post, it doesn't necessarily mean they don't want to see it. He explained, for example, if his favourite American football team loses a game and he responds with an angry face to a post, it doesn't mean he is mad at the content, but is just expressing he is personally feeling angry.
Currently, it won't matter if someone "likes", "wows" or "sads" a post — the social network initially uses any reaction similar to a like to infer that users want to see more of that type of content.
Bosworth suggested marketers or content creators have to learn how audiences react to content, and in the long-term, find better content to drive engagement.
What do marketers think about the new buttons then?
Vincent Leung, regional digital communications manager at BNP Paribas said Reactions will help in reacting to sentiments displayed by the consumers. For instance, like corporate philanthropy causes, perhaps the audiences will feel empathy for certain causes which would be negative to "like" the post, but they can now express the empathy through the "crying" face (Sad).
In the future, he said advertisers may create social campaigns aimed not just for "likes", but with specific intent to entertain the audiences (Haha) or have content that commands wow factor (Wow). Thus, it will definitely push advertisers to be more creative to expand engagement and organic reach.
However, not everything in life is likable. Leung added that audiences who did not response previously because they were against a brand's products can now respond with the "angry" face.
"It's true that this will actually increase a social campaign's organic reach because of the new level of engagement, but is negative press really what a brand wants for its product? Is bad publicity better than no publicity? It is really up to the brands to decide."
Bosworth said while Facebook's newsfeed algorithm has changed several times and in many different ways over the past decade, the key to staying ahead of the ever-changing game, is always about relevance, and that's why marketers should work out the content that is relatable to their consumers.
When asked how he expects the newsfeed to evolve in five years, Bosworth said the social network aimed to be "the most meaningful source of all information of the world around each person".
He said the platform would continue to understand what users like or don't like by using technology such as machine learning and natural language processing, so that computers can understand the content of a message to provide more relevant information for the users.
As virtual reality and 360-degree videos have both become the hottest trends, he said 360-degree videos were very exciting and he has had a "surprisingly cool experience" with them.
But he says since those technologies are still at the very early stage, he suggests marketers continue to use tools or channels such as video or carousel format ads that have proven track records to reach audiences – but watching to see if new technology becomes more popular.
On the other hand, as Reactions have set the social media scene on fire, the media intelligence company Isentia has created an infographic on what brands can expect from this new social feature.