According to eMarketer, 83% of all digital media buys will be programmatic by 2017. Given the likely trend, interest around the subject is only natural and more so, in a market such as China.
There are a few key underlining trends here. The digital marketing ecosystem continues to undergo a significant transformation, given the rise of data-driven marketing. Mobile, social, video, audience targeting/RTB and other technologies have gained strategic importance in recent years.
At our recently organised Performance Marketing 2015 forum, Raymond Teoh, general manager of SEA at iClick Interactive, shared with the audience the state of programmatic buying in China and what marketers across the region could learn from it.
An overview of the Chinese market reveals these facts:
Over 668 million internet users with a penetration rate of 49%.
Around 594 million mobile internet users, which is about 89% of total internet users.
Ad spend in mobile reached US$14 billion in 2015 with an expected 80% YOY growth.
Here's a quick look at the market.
[gallery link="file" ids="110218,110220,110221"]
While the numbers are in its favour, China faces challenges of a fragmented landscape which is very different from the West.
"Digital marketers are overwhelmed with choices and often feel that there's no clear path to making the right ones. Moreover, the complexity of buying has a waterfall effect on the complexity of campaign measurement," Teoh said.
On top of this, there are transparency issues marketers have to deal with. Lean-forward buyers are increasingly treating transparency as a required element of display management. The dramatic rise in inventory has made the issue of understanding and managing quality more pressing than ever before.
The traditional approach to media planning is no longer viable.
On the contrary, programmatic promises to segment target audiences more effectively delivering higher ROI to help advertisers justify increased spend. Marketers can demand maximum CPM rates through auction-based pricing, advertising demand, control premium and efficient remnant inventory.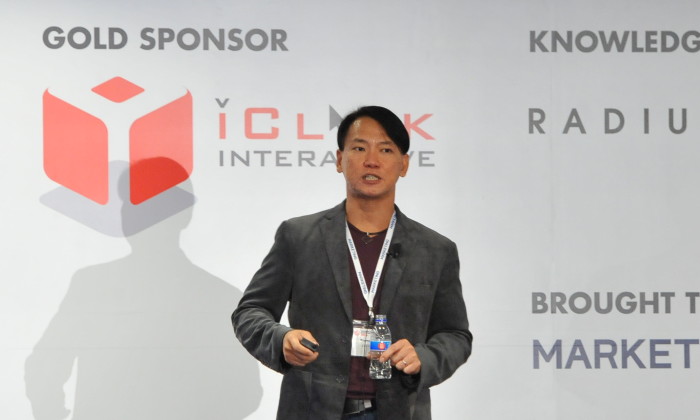 "Brands can also minimise unsold inventory, understand subscribers and optimise content to grow high-value audiences while targeting new subscribers and boosting premium exposure," Teoh said.
The Chinese market is one of the biggest and toughest markets for many global brands and many want to enter it as a means to grow their business, but how can global marketers successfully break into the Chinese programmatic market?
Teoh shared some tips.
Inventory: Most programmatic buying inventory is available through China-only exchanges. Many private video exchanges only integrate with high-quality DSPs.
Product: A good comprehensive DSP should have a top-notch campaign set up with reporting features.
Data: Find a trusted partner that can support first-party data re-targeting and dynamic creative optimisation.
Algorithm: Data-driven algorithm optimisation is critical for marketers, with the ability to optimise campaign performance for branding and direct response advertising.
Experience in serving global brands: Find a trusted partner who works with large numbers of global brands, and agencies who can understand issues such as brand safety and audience insights.