Are PR people and journalists' interests fundamentally at odds with one another?
In the New.Now.Next Media Conference 2014 organised by the Asia chapter of the Asian American Journalists Association (AAJA), two journalists and two PR people got together for the panel discussion: "PR and the Press: 10 Things I Hate About You."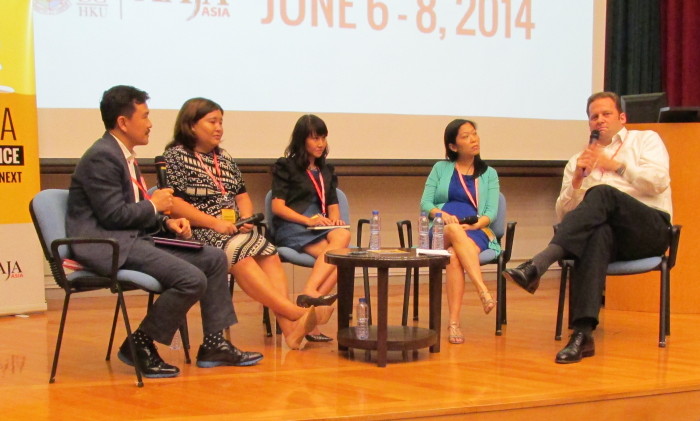 Peter Thal Larsen, columnist at Reuters, says it is never a partnership between PR people and journalists.
"We have different objectives. My objective is to write a story or a column, or advance upon some news or established facts. On the other side, you have someone who is trying to represent an organisation, industry or a company. Those interests very rarely overlap entirely," he says.
Instead, it's more of a hate-hate relationship.
Larsen says: "To a certain extent, we as journalists realise that we sort of need people in public relations and corporate communications, probably though we would rather we didn't. I imagine the feelings are mutual, but there is also a sense of interdependency."
Another reason for the adversarial relationship may also be because fundamentally, dollars that could have been spent on advertising were spent on public relations.
"The relationship is essentially one of the parasite and the host in the scientific sense," Larsen says.
"The public relations industry exists because there is a media business that needs it to a certain extent. At least to a certain extent, the money it takes to hire corporate communications and public relations consultants is money that would otherwise be spent on advertising."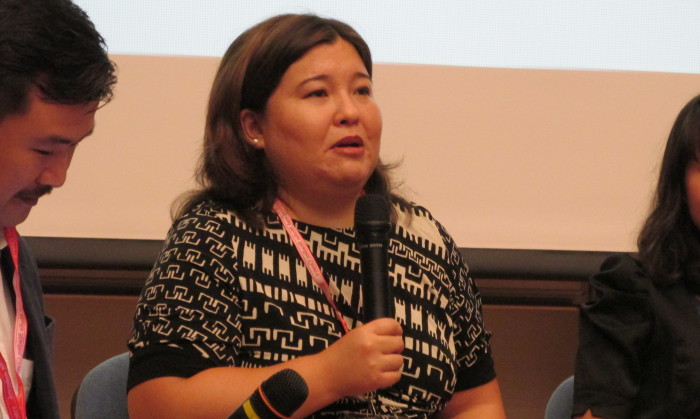 Jennifer Hart, deputy managing editor of APCO, says there is much more to the job for public relations staff than what meets the eye.
"PR people have the same reputation as tourists, which is that the obnoxious ones are the ones that stand out in your mind," Hart says.
"There's a lot more to our jobs than just making persistently annoying phone calls. Part of my job as a senior person is I talk to these executives and I coach them about why it's important for their business success to be in the media and how to say things that make both sides look good."
Saying things that are newsworthy trumps the fear of a "gotcha" interview where the interviewee feels trapped into answering a question that will make their company look bad, according to Hart.
She says: "Every once in a while, there's a great 'gotcha' interview – Tony Hayward from BP saying 'I just want my life back', but more often than not, you risk getting dead air for something that is just so dull and useless that it serves neither party well.
"Every single one of my clients is a consumer of news, which means my client knows the story that he or she thinks is just a fluff piece that is really useless and a really hard-hitting story. When you start contextualising their media experience in terms of the news that they are reading about others, it becomes a lot easier to understand that process."
Public relations people often ask for a list of questions to help clients prepare for answering smartly. But for Juliana Liu, Hong Kong correspondent at BBC News, it's not helpful for a TV journalist who needs a sound bite.
"I don't like to give a list of questions because I don't think that helps with preparation. The interviewee tries to memorise what they want to say and then you can't have a conversation anymore because they're thinking point one, two, three, four, five, six," she says.
Instead, she makes it clear what her subject is and how the contribution from the interviewee will be used, where being fair takes the utmost importance.
Hart says in response: "I tell my clients that the journalist's questions don't matter. It's not about memorising answers to questions. It's about a story you want to tell, the point of view you have and the perspective you can provide on a situation."
Chelsea Phua, associate partner at Bell Pottinger in Singapore, says if interviewees are properly trained, they shouldn't try to memorise the questions. A better way to prepare is to get a sense of the broad angle the journalist wants to explore, provided the PR person has mutual trust and respect with the journalist.
Larsen says corporations often hide behind the "decline to comment" part of a critical story.
In response, Phua says: "I believe that 'no comment' should be banned. I tell my clients that it doesn't look good on you when you say no comment and the journalist is going to write a story with or without your input."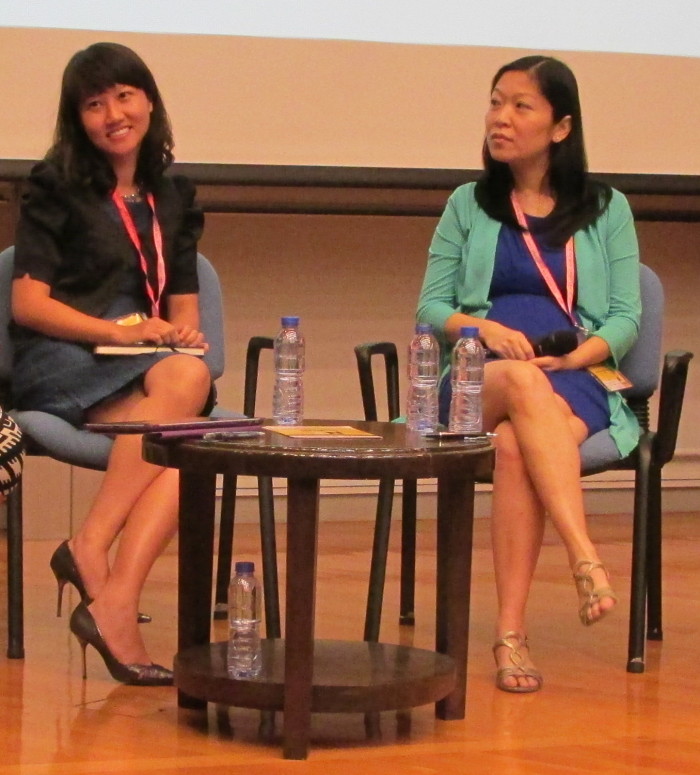 She offers a tip for PR people who want a client to give an interview to a journalist who has an angle that could potentially develop into a negative story.
"I always encourage clients to meet journalists and have in-person interviews, especially if we know the journalist might write a story that is not very favourable. Once you meet the person, sometimes it's very hard to be nasty," Phua said.
"I am not telling them to charm the socks off the journalist, but it is a way to kind of diffuse a bit of that hostility. Or maybe the journalist is going with an angle that we think isn't very fair, so that's one way of talking through things."
Even if the story is not positive, it could become a more balanced story.
Phua says: "In the beginning, it was going to be a negative story, but because you talked to the journalist, at least now you have offered your point of view and it's a balanced, neutral story."
Writing a fair and balanced story is different from a soft story that deliberately misses out the critical points in exchange for access to the interviewee.
Larsen cautions journalists against writing soft stories because it erodes into the respect the public has for the news organisation.
"So many news organisations go down this route of doing softball interviews, saying 'Talk to us, we won't ask you the hard questions'. It doesn't work because actually you will get no respect," he said.
He adds this disrespect is exacerbated by the power of social media.
"The idea of placing stories and pitching ideas doesn't work because on social media, it is going to get killed instantly when people spot something that's dishonest or wrong or if the story basically misses a point of view," Larsen says.
"The immediate reaction is to say, 'That's ridiculous, I'm ignoring it', or 'I'm going to put it onto social media with my comment saying how ridiculous this is'."
He describes this as one part of the parasite-host relationship breaking down. Another way in which it is breaking down is that PR people don't need journalists as much anymore.
"The flip side is organisations don't need us as much as they used to. In the old days where there were only a certain number of publications and broadcasters, they had to go through us to get their point of view across," Larsen says.
"Now they can put up a website, a video on YouTube or they can ask someone to write up some thought leadership content on a friendly website somewhere."
Both sides of the media relations equation are beginning to break down.
"There's an element to which on the one hand, the news media doesn't have the power to say, 'This [story idea] is nonsense'. On the other hand, the organisations basically bypass the media altogether," Larsen says.
[Top Image]: Shutterstock