A new survey from British firm OpenSignal Inc. is putting the blazing LTE (Long Term Evolution) internet speed claims of Globe Telecom and Smart Communications to the test.
After crowd sourcing mobile coverage maps from 6 million users, OpenSignal in its February 2014 report "State of the LTE" revealed that the Philippines experienced LTE download speeds of 5.3 Mbps (megabits per second) on average, the slowest among the 16 countries surveyed.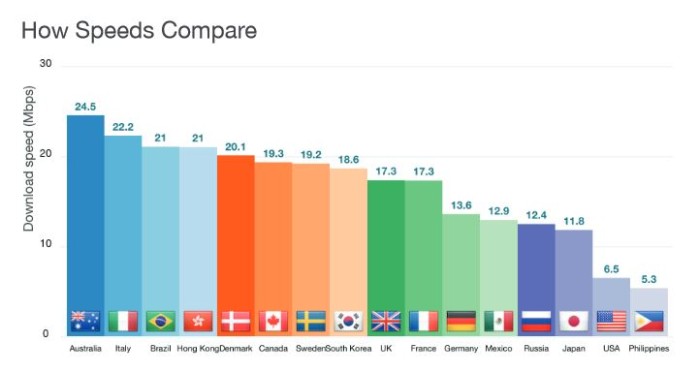 The island nation was just next to the US with 5.3 Mbps at the bottom end of the poll. Also called as 4G, the technology boasts peak data speeds up to 42Mbps.
Globe and Smart were cited to have one of the poorest coverage and slowest LTE connection in the survey, with Globe noted to be "the worst performing network."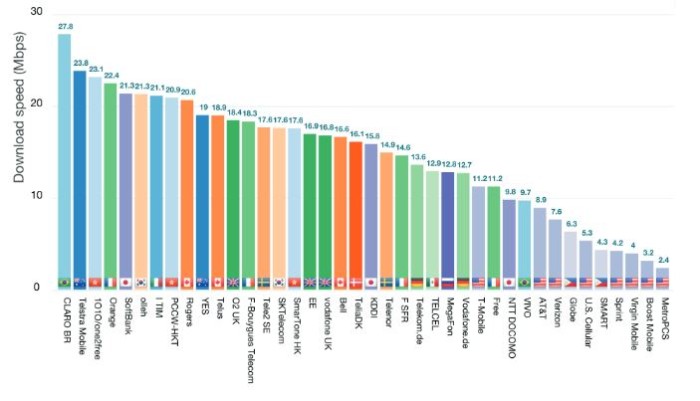 In terms of download speed, Smart is the fifth slowest network among 38 telcos surveyed with 4.42 Mbps. Globe was at seventh place with 6.46 Mbps.
But speed is only one indicator of LTE quality. Coverage is as important and on that measure the Philippines is the lowest among the 16 countries surveyed, with an average user having LTE access only 38% of the time.
Coverage is defined as the proportion of time a user has access to LTE, which OpenSignal gives a more accurate look on real-world use. Globe had the poorest score on this factor (below), with users having LTE access only 38% of the time. Smart fared slightly better with 46%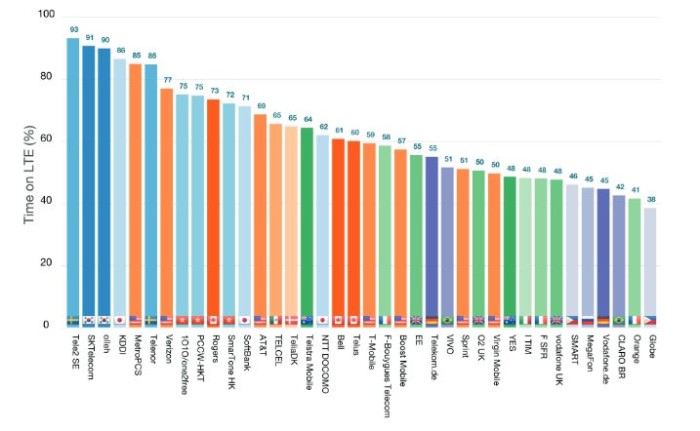 As of press time, Globe and Smart has not released a statement in reaction to latest OpenSignal report.
Australia boasts the fastest average LTE speed at 24.5 Mbps. Claro Brazil clocked the the fastest LTE network at 27.8 Mbps but is held back by "extremely limited" coverage at 42%.
South Korea users had access to LTE 91% of the time, which is the highest in the coverage poll. The best performing individual network is Tele 2 Sweden, whose users have LTE access 93% of the time and enjoy 17.6 Mbps speeds on average.