Men's grooming is a multi-billion dollar industry, but a new generation of blokes who prefer facial hair is proving to be a headache for market leader Proctor & Gamble.
Profits at the world's biggest maker of shaving products dropped $700 million in the past year, due to what P&G's top brass said was – in short - the moustache.
The company's CFO Jon Moeller last week acknowledged that hipsters were partially to blame.
He told the Financial Times that America's love affair with facial hair and particularly, the growing influence of Movember, was hurting sales of the company's razors.
Movember is responsible for the sprouting of millions of moustaches on men's faces around the world to raise funds and awareness of prostate and testicular cancer.
Last year Gillette threw its marketing might behind the initiative and auctioned off two "Beard Balls" made by the shaved facial hair of two Boston Red Sox players David Ortiz and Shane Victorino.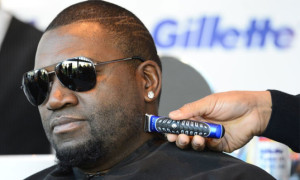 But executives are now questing why the owner of shaving products is encouraging guys to do the opposite.
While it's hard to ignore the influence of Movember, especially in Hong Kong where the event is growing faster than what my facial hair could ever achieve, there is a wider issue at play about masculinity, marketing and the way us men are portrayed in the media.
Do guys today really relate to the images spewed out by P&G brands like Gillette?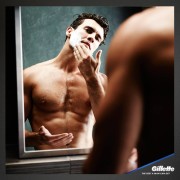 In short, no.
The Bearded Economy
As head barber at Gentlemen's Tonic Hong Kong, Kem Mehmet has seen his fair share of beards.
He says the trend towards facial hair, particularly among professional males, is here to stay.
Yes, celebrities and events like Movember are influencing younger guys, but it's also something more.
"Men are starting to feel like men again," Mehmet says.
"The whole metrosexuality thing is dying out and guys want to be guys. They don't want to look like hairless women."
He says almost 80% of his clients who work in a professional office environment are today sporting facial hair, but admits it's no big deal, as long as it's neat and tidy.
"To be honest I'm still in the job because most of these guys don't know how to keep their beard neat and tidy."
Even in terms of shaving products, Mehmet has seen a dramatic shift.
"I've got so many clients coming in and asking for safety razors. Why all of a sudden have you got guys asking for single blades?
"The Gillette Mach3 razor is a great shaver, even the disposables, but people want to go back to an old school way of shaving again."
So is this a passing trend, or is it here to stay?
"These trends do come and go, but for me personally, I find the classic look of a great haircut and beard will never go away. If it does, it's not going to go too far."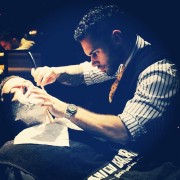 Klipper Kem at work. Image from instagram.com/klipperkem