PepsiCo has brought in a slew of top agency names for a wide-ranging Chinese New Year campaign targeting the China market.
Ridding on its long-established brand vision "Bring Happiness Home", the campaign revolves around the 'Delivering Happiness' idea, spanning various social media sites, branded-content, celebrity endorsement, a mini movie, a theme song, games and a charity program. Also under the spotlight is a new TV commercial that will run until the end of February.
All videos are supported by interactive social media platforms where users can win an iPad by sharing the videos on their own social media.
Sina Weibo and Tencent Wechat are the two main social platforms featured throughout the campaign for internet users to interact on.
"It's not only about bringing happiness home -- it's also about the importance of delivering it. We are happy to see that every single partner and agency has illustrated the idea perfectly," said Richard Lee, chief marketing officer of PepsiCo Greater China.
"The campaign encourages everyone to participate. Through an all-accessible and user-friendly Tmall page, people can easily send arrange their donations and the platform always allows people to keep track of care packages, ensuring transparency and accountability" he added.
The campaign has set up some dedicated websites landing on four most popular media platforms in China. They include video site Tudou, online marketplace Tmall, and social media channels Weibo and WeChat.
"Bring Happiness Home", PepsiCo micro-movie - Personalities, starring Louis Koo and Show Lo:
"Bring Happiness Home", PepsiCo micro-movie - Love, starring Jolin Cai :
"Bring Happiness Home", PepsiCo micro-movie - Family, starring Zhang Guoli and Amber Kuo: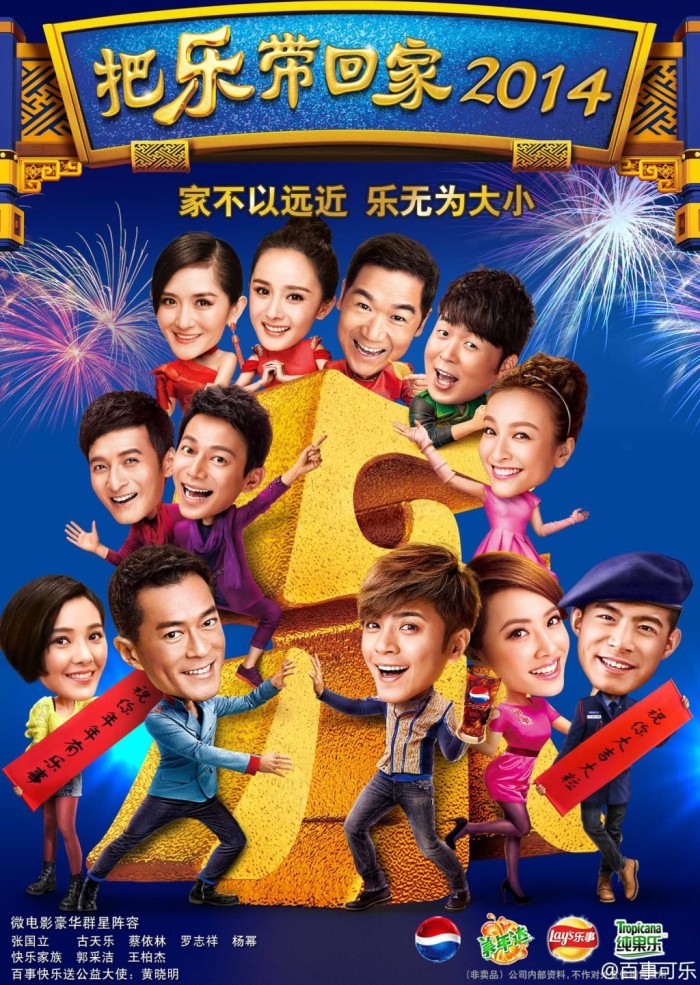 Credits:
Client: PepsiCo
Campaign: Bring Happiness Home
Mini movie and TVC: Civilization
Theme Song video: Civilization
Tmall: Agenda
Social: Razorfish
Campaign website: DDB
Wechat: DDB
Interactive Game: DDB