Longtime darling of the advertising world Dove is known for promoting body positivity, but in its latest ad campaign, it's not going the way as it usually is.
The personal-care products company has launched a new campaign "Real Beauty Bottles", which are contoured to represent six different body shapes. Dove says the bottles are designed to "celebrate the many shapes and sizes of beauty", but reactions on social media have ranged from bemused to offended.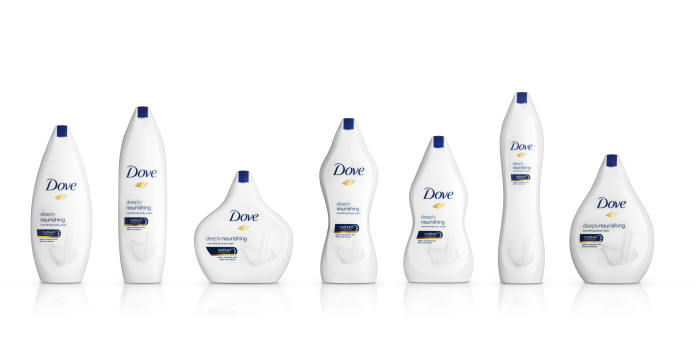 Some found the new bottles amusing, others said they missed the point, encouraging women to be defined by their body type. Others pointed out that the exaggerated shapes don't really represent bodies. Others made jokes. Feminist site Jezebel called the campaign "hilariously stupid."
.@Dove matches its new body wash bottles to your body type pic.twitter.com/zzxy21DYuH

— chekov's mankrik (@vrunt) May 8, 2017
thanks Dove but I already have a body wash that matches my natural curves :) pic.twitter.com/IIkKAn0LjQ

— Tim Federle (@TimFederle) May 8, 2017
Hey, @Dove how about making your new bottles rabbit shaped, as a reminder to not test on animals? Positive messages and all that.

— Dazy Graves (@Missdazygraves) May 8, 2017
@FastCompany @Dove I will destroy you all. pic.twitter.com/zliWvLhlaT — Mary Murphy (@FastFM) May 8, 2017
WIFE: Grab some Dove
ME: Which one?
W: Any one
M: Pls…just tell me
W: I really don't mind

[later]
M: [dodging dinner plate]
W: HOW DARE YOU https://t.co/F5nZ8ROtTp

— Marty Lawrence (@TeaAndCopy) May 9, 2017
Created by agency Ogilvy London, "Real Beauty Bottles" is a limited-edition run of six different body wash bottles to illustrate the power of body diversity–ranging from curvy to tall, petite to slim.
In a statement Dove said, "Each bottle evokes the shapes, sizes, curves and edges that combine to make every woman their very own limited edition. They're one of a kind–just like you. But sometimes we all need reminding of that. Recent research from the Dove Global Beauty and Confidence Report revealed that one in two women feels social media puts pressure on them to look a certain way. Thankfully, many women are fighting with us to spread beauty confidence."
A video shows the bottles being made from plastic on an assembly line.