While figures for e-commerce are only set to rise, with many brands quickly getting onto the medium, a new study has suggested that online shoppers in Asia, are the least dissatisfied with their online, as well as in-store shopping experiences.
Run by logistics and transportation services firm UPS together with analytics firm comScore, this is the second global study on the rise of the 'flex shopper', online buyers who easily switch channels and devices when evaluating and purchasing products. These also expect a seamless retail experience from research to delivery.
For Singapore, results show that Singapore online shoppers demand flexibility in their shopping experiences. Customer satisfaction depends on retailers' ability to ensure personalised e-commerce experiences and as well providing alternate delivery locations, said the survey.
Personalised experiences drive customer loyalty with 49% of Singapore online shoppers adopting curated subscription services. This tactic is used by retailers  to help consumers discover products based on their preferences and purchase history.
Meanwhile,  52% of the respondents in Singapore said having the option to select a delivery location that is convenient to them is an important consideration when completing an online purchase.
"Singapore has experienced tremendous e-commerce growth in the past four years, and it is projected the industry will reach US$ 3.45 billion (approximately SG$ 4.4 billion) in 2015," said Ingrid Sidiadinoto, managing director, UPS Singapore.
Here's a look at key findings for the Singapore market:
Spend more for free shipping: Most online shoppers in Singapore (72%) say that free shipping is critical in their decision to make a purchase online, and most will go to great lengths to get it.
To qualify for free shipping: Approximately 45% of shoppers in Singapore have added more purchases to their cart, 37% have searched online for promo codes and 32% have joined a loyalty program.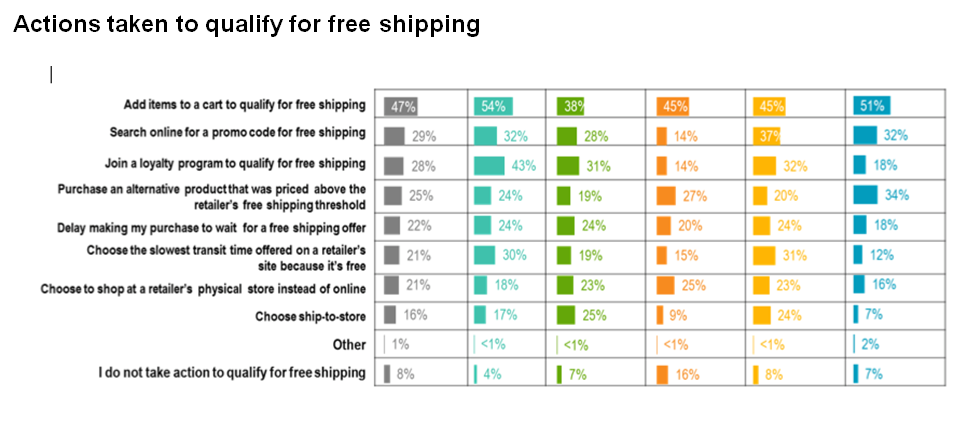 Delivery location: Across Asia, Singapore has the highest percentage of online shoppers (52%) who stated having the ability to select a delivery location that is convenient to them is an important factor when checking out online.
Return policy: Around 63% of Singaporean online shoppers review a retailer's return policy before making a purchase, tied with China as the highest in Asia Pacific.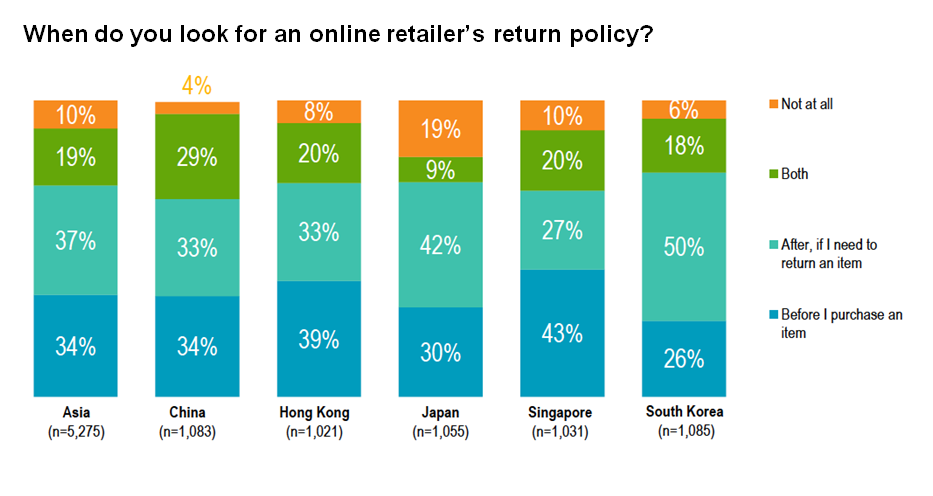 Facebook first:  83% in Singapore would choose Facebook as the social media platform for promoting a brand or product, the highest percentage in Asia.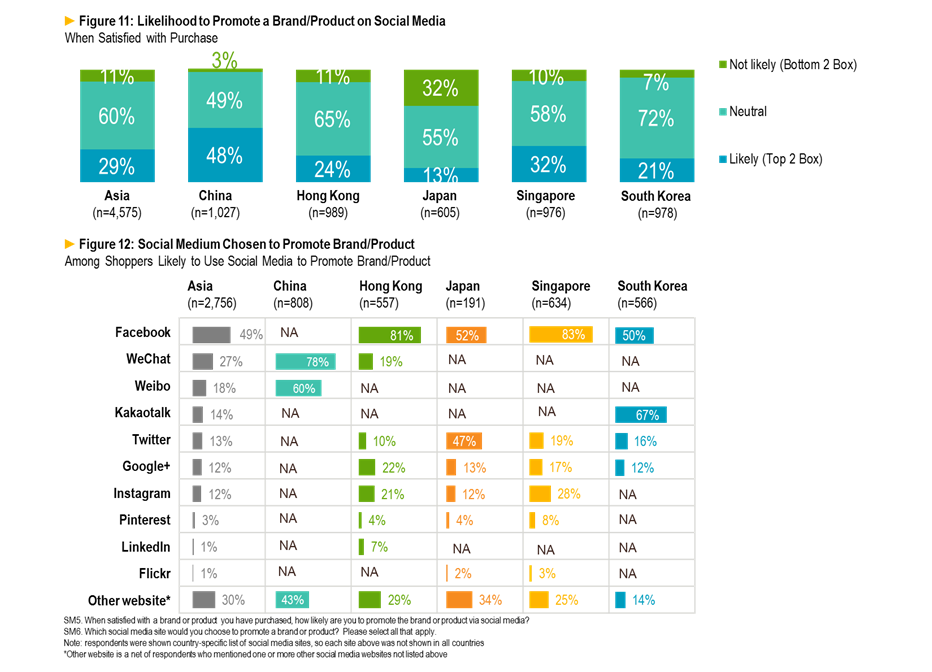 When dissatisfied: 50% of shoppers in Singapore are likely to email a company for a refund or to complain if they are dissatisfied with a purchase, the highest percentage in Asia.
In spite of being the heaviest participants in mobile shopping, Asian shoppers are second in adoption of curated subscription services, and fall in the middle of pack for social media usage and influence on shopping. More Asian shoppers expect domestic retailers to provide same day (27%) and next-day delivery (48%) than in any other region.
How retailers can improve
The study reveals evolving consumer behaviors and expectations along the path to purchase, including not only the search or browse and checkout experience but also delivery and post-purchase, especially returns. It highlights key areas within the flex shopper's journey where retailers must act to deliver a more satisfying experience and drive repeat business.
Alternative options
Convenience and capabilities
Transferable experience between site and store
[Image by Shutterstock]