As Hong Kong's home prices continue to rise, the city's property agents have seen a surge in commission payments per deal for a possibly similar amount of work.
The rising potentials attract more competition in the market, and digital, a field yet to be developed, has become the new battlefield for online realtors over the past five years.
iProperty Hong Kong, a growing online realtor which owns GoHome.com.hk, squarefoot.com.hk and SMART Expo, said it has seen promising growth on its platform with more than 11 million monthly page views and more than 2 million monthly search in total by April 2017. Its platforms partner with both individuals and traditional agents to provide properties information, and align the sellers with online buyers in the mass housing market.
Claiming to have accounted for 70% of Hong Kong's online property market share, general manager Carrie Law, said more than 60% of the company's revenue now comes from its internet businesses, with the other 40% coming from the traditional services it provides.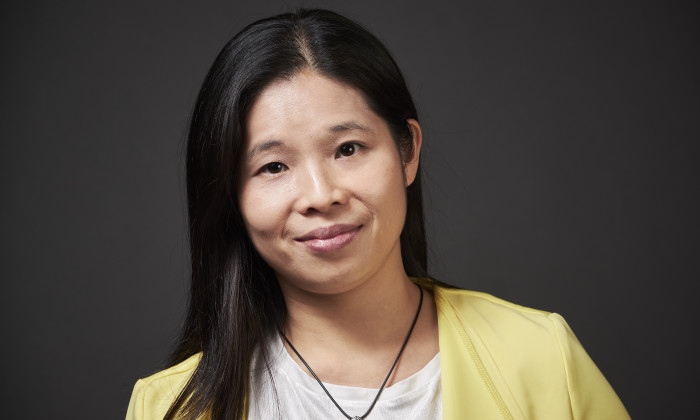 "Our figures show that 60% of the GoHome.com.hk users who search or buy online have at least one to two properties on hand; and a major amount of the buyers are foreign expats. These numbers prove that buyers and sellers from market segments which see limitations or inconveniences in contacting and walking into physical stores every time, are now searching for information online," she explained. "Under the trend, the traditional business model of the city's property brokerage business may gradually see some structural changes."
The property industry, however, is less sensitive to online marketing trends, tools and technologies than other industries are, Law admitted. "Overall, agents focus on physical presence as a contact point for sellers to list their properties, and for buyers to look for homes. Three or four out of ten projects from agencies will establish online presences, but they might still hesitate in spending on online marketing."
While information is key in attracting visitors to online realtors, Law said her company established a content team to share details and score the place and the district around it on its online content platform. It also invested in personalised tools to recommend users to extend their reading, as well as mobile-sensitive features to make sure the customer journey is convenient enough.
This year, the firm started using 360 degree photos to show some of the properties' interiors, in a bid to enhance its competitiveness over physical agents. "360-degree photos have proven to be effective," Law explained. "For squarefoot.com.hk, the monthly impression (PV) of those that used the technique is 67% more than the average of the same listing tier on Hong Kong Island; their leads are also four times more than the average of the same listing tier on Hong Kong Island. On GoHome.com.hk, the tool has proven to be even more valid, boosting the apartment to be 135% more in terms of pageview than the average of those in the same district."
In the long run, Law looks to attract more users online by all kinds of aggressive marketing efforts, including out-of-home campaigns, to explain the use of its websites.
"Challenges are to educate new users, who might not be familiar with online property services," she explained. "But I'm confident there are still room to grow."