Starting out like many others in the blogshop modelling scene, Mongchin Yeoh made a name for herself in the social media scene. Possessing beauty and brains, the Singapore Management University Accountancy undergraduate carved a niche for herself through her love for fashion, beauty, food and travel.
In this edition of Now following, Yeoh sits down with Marketing to talk about her influencer journey so far. Some clients she has worked with include Clinique, L'Oreal, Dyson, Urban Revivo and Cebu Pacific Airways to name a few.
[gallery link="file" ids="183189,183193,183190"]
Marketing: When and how did you start out as an influencer?
I started out when I was still in university, around 2012! I started by doing blogshop modelling first and was sharing about my life and recommendations with my friends, documented on my blog. I write about lifestyle, beauty and fashion. I don't think I had a time or any particular event that shot me to fame, it happened very gradually.
Marketing: How would you describe your followers? What do you do to strike a connection with them?
They are mostly females aged 19-29, that are interested in beauty and fashion. I'll reply to every comment and queries to the best of my ability!
Marketing: Which platform gives you the highest engagement with your readers?
Instagram.  This is especially with the Instagram Stories feature which allows me to connect with my readers on a more personal basis. Now with the added Instagram Live function, my readers are able to see the real me and get to speak with me at real-time. This makes it a lot more real and relatable, compared to a curated feed of photos.
Marketing: What are some of the challenges of being an influencer in Singapore?
The challenge lies in coming up with good and new content on a very frequent basis. I also have to pick up skills such as photography, videography and learn how to use the different types of photo and video editing softwares from scratch.
Marketing: Any funny or silly boo-boos you have made so far in your career?
I don't see mistakes committed as silly. (Laughs) I tend to learn from them and move on! Every mistake is a precious lesson learnt.
Marketing: Any outrageous demands you have gotten from clients?
Some try to get work which is pretty, time-consuming and skills-heavy for free.
Marketing: What are some things you feel clients should take note of when it comes to working with influencers?
I feel some clients look solely at the influencer's numbers and statistics without doing much homework, such as background checks about said influencer.
The hardest part about a campaign is finding the right fit. Everything has to match, from the influencer to the image of her brand, to the demographics of her followers and what are the platforms that would work best for the particular campaign, to name a few.
Sometimes when the campaign doesn't produce results as per expected, clients immediately put the blame on influencers.
Some might even lose faith in social media marketing using influencers which I think can be a little unfair at times.
Marketing: How can marketers make the influencer-client relationship sweeter?
Be open in discussions with the influencer, and find out more about what the influencer thinks. Ultimately influencers should know their audience best. It would be great if the client allows space and flexibility for them to work their creativity.
Marketing: Who is an influencer you look up to? Any fellow local influencers you look up to?
Chriselle Lim, Jenn Im, Pony (make up), Notjessfashion. Locally, I look up to Dreachong and Xiaxue.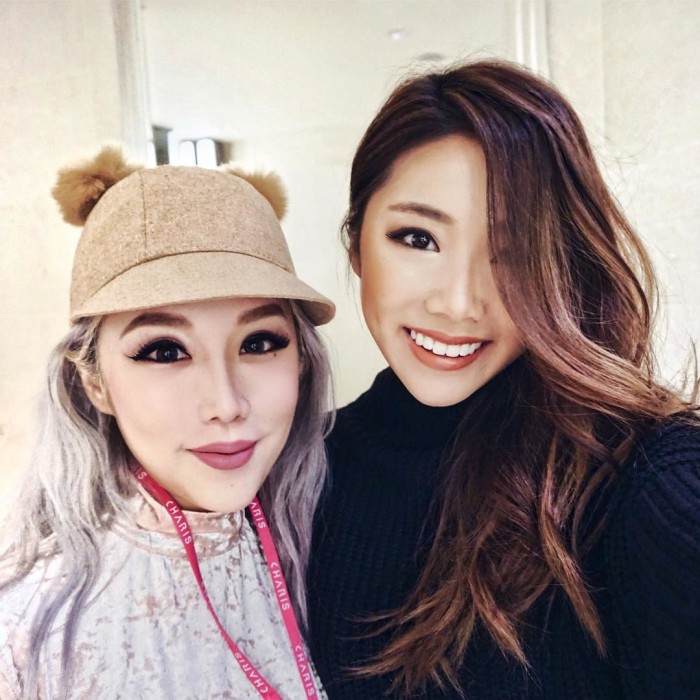 Marketing: What are some of your views on the influencer landscape locally and globally?
I feel that the Singapore's social media market is still pretty new and we have a lot of room to grow. I'm looking forward to see how much we can stretch this in 2017!
Marketing: What's next for you?
My goal for myself in 2017 is to really put my time and energy into building my brand by improving my content. I also aim to be more consistent and also put out quality work on my platforms. This year, I'm starting to shift my focus on YouTube and I'm still in the process of learning about video editing along the way. So far my viewers have been nothing but really kind and patient with me and I'm very blessed!
As for the future, I try not to think too much about it and take each day as it comes. Of course I hope to establish enough experience and influence first before moving onto think about greater things.
Read also: 
Now following: Xiaxue
Now following: Youtiao666
Now following: Andrea Chong
Now following: Jemma Wei
Now following: Saffron Sharpe
Now following: Cheekiemonkies
Now following: The Chill Mom
Now following: Eunice Annabel