Becoming a social media star wasn't always the plan for Andrea Chong, also known as DreaChong online, via her social media handles. She first started out as a model and eventually went into co-hosting with Clicknetwork's That F Word which covers fashion in Singapore.
Starting her blog in 2013, Chong has also founded her own digital advertising agency, DC Creative, and blogs at www.dreachong.com. Today, she creates a myriad of content types, from fashion and lifestyle shoots which takes her to different countries, to beauty tutorials and collaborations with brands such as Rimmel, Benefit and Lancome.
Chong has worked with a wide range of brands over the years, from luxury and fashion brands such as Chanel, Bally, Tiffany & Co., Chopard, Mango, Dyson and Pandora to travel players such as Singapore Airlines, Qatar Airway and Airbnb.
[gallery link="file" ids="177262,176981,176978,176980"]
In Marketing's "Now following", Chong talks about how she carved a niche for herself and what she feels brands need to take note of when working with influencers.
Marketing: When and how did you start out as an influencer?
I never harboured the thought of being a blogger! I started out as a model, and brands would always fit me into the "girly girl" stereotype, I wanted to use my blog as a way to show brands what my real style was, and that I could be the edgy, adventurous, outdoor-loving girl too!
I think my Instagram and blog was purely fashion-focused, and that's what people were drawn to. After that I started marrying fashion with travel, and my Instagram pretty much grew from there!
Marketing: How would you describe your followers? How do you strike a connection with them?
When it comes to fashion, like me, they love things fuss-free, and casual! When it comes to travel, they love exploring lesser-known areas, and people love content that is unique!
I conduct workshops on photography and image-editing, a lot of followers always ask how I edit my pictures, the interaction during these sessions can be really fun and engaging.
I partner with brands on events as well. There are beauty-centric events, where my followers can learn some makeup tips and tricks, or there are fashion-related events where I share some styling advice with my followers!
[gallery link="file" ids="177267,177263,177266"]
Marketing: How do you get most of your jobs?
My lovely manager Kristen Leaman (from Indie Collaborates) and I split the workload between us. Sometimes brands approach me directly, and other times through my agency.
Marketing: What are some things you feel clients should take note of when it comes to working with influencers?
I think brands need to trust the influencer to come up with exciting and creative content, instead of approaching social media from a hand-holding perspective. They have detailed briefs, storyboards, colour-schemes - which in all fairness is good to have.
But there needs to be a fine line between letting the influencer communicate the product or service in however way he or she wants, and dictating the photo.
For example, does a product need to be shot or shown close-up? Yes, we are selling the product or service, but followers are discerning. They don't like having things shoved in their face. Will the image work if it's more conceptual, more scenic, more lifestyle?
At the end of the day, to me, selling the idea or the desire of having the product is more important than selling the product itself, if you get what I mean.
Brands need to understand that hard-selling and over-commercial work does not work best with discerning followers. This goes with store discounts, promo codes, product-information laden captions, to name a few.
Marketing:How has the influencer landscape changed since you first entered? 
Previously, it used to be more journal-like, with bloggers sharing their day-to-day happenings.
Nowadays, people definitely see their blog and social media accounts as an extension of their identity and creative outlook.
So you can definitely see a more curated feed, or a blog post that has a lot of thought put into it!
Who is a fellow local influencer you look up to? 
Rachel Lim @ms_rach! Rachel owns Love, Bonito, and the brand is all about empowering women and making them feel confident through style. She lives by that vision and translates that on her instagram: she shares inspirational quotes, style tips and holds regular workshops at her store for audience engagement.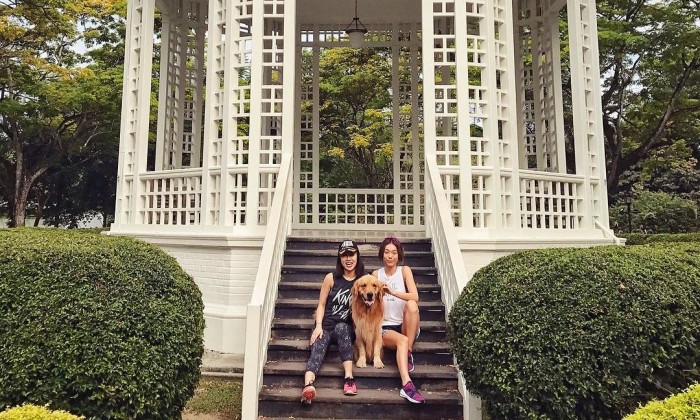 What's next for you? 
I like to take things as they come, I mean, just five years ago I didn't have Instagram!
Read also: 
Now following: Xiaxue
Now following: Youtiao666
Now following: Jemma Wei
Now following: Eunice Annabel