While most of us are on an ever-lasting quest to keep our clothes at least looking clean on a daily basis, Nordstrom has started selling the "Barracuda Straight Leg Jeans"; a pair of jeans covered in fake mud, listed at a whopping US$425.
The Nordstrom website describes the jeans as "heavily distressed medium-blue denim jeans in a comfortable straight-leg fit embody rugged, Americana workwear that's seen some hard-working action with a crackled, caked-on muddy coating that shows you're not afraid to get down and dirty."
But a lot of people who actually do 'dirty' jobs are taking to social media to voice their displeasure, with the star of US television show Dirty Jobs Mike Rowe even going so far as to call it part of the "war on work."
In a Facebook post that has garnered more than 33k likes and reactions, and more than 15k shares, the TV star and personality sparked a bit of a backlash on both Facebook and Twitter.
Even Nordstrom's own product review page couldn't escape the ridicule: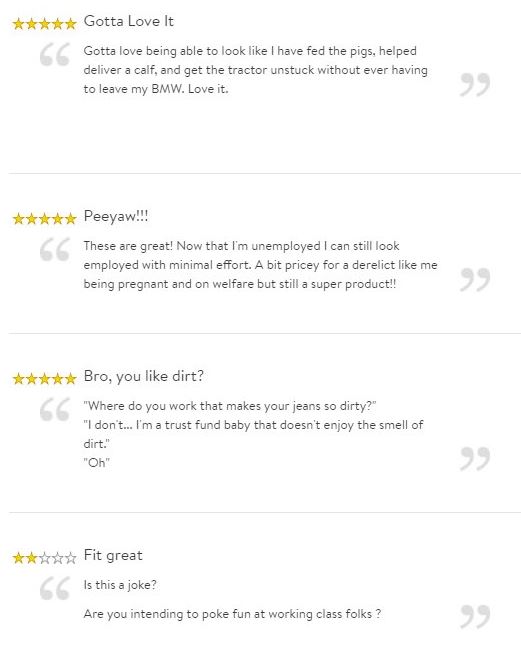 In the meantime, Reebok has joined the fun and jokingly listed a sweat-soaked T-shirt for, you guessed it, US$425.