Close to eight in 10 Filipino consumers (79%) are willing to pay extra for products and services from socially and environmentally responsible brands, the highest globally according to a new poll from Nielsen.
The Philippines has topped the global average of 55% in The Nielsen Global Survey of Corporate Social Responsibility report, which surveyed 30,000 people across 60 countries.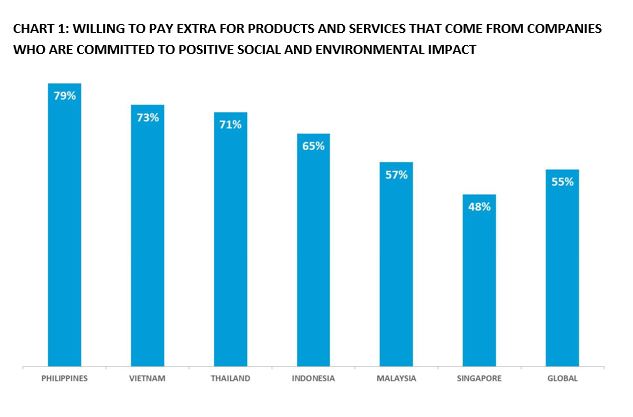 While shoppers usually show willingness to support responsible brands in most studies, critics argue that consumers rarely fork out more for socially and environmentally superior products at the grocery. But Nielsen found that their concern actually does translate to sales.
In the past six months, more than three quarters of Filipinos (76%) purchased at least one product or service from a company committed to positive social and environmental impact, as did 68% of Vietnamese, 66% of Thais and 61% of Indonesians, compared to 52 percent of consumers globally.
Stuart Jamieson, Nielsen's managing director in the Philippines, said that consumers in emerging markets usually have the most socially conscious consumers since they deal with extreme levels of poverty and are severely affected by frequent natural and environmental disasters more so than developed countries.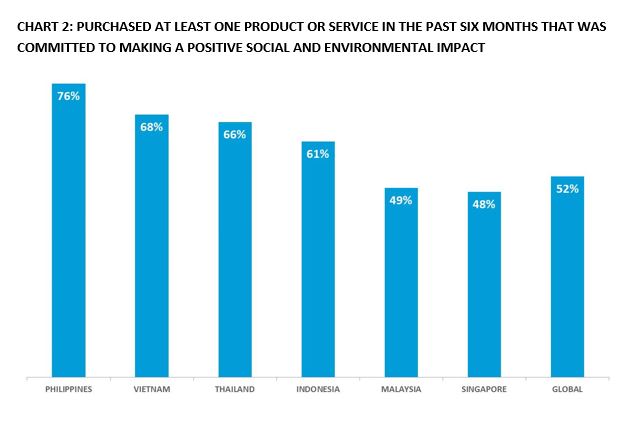 "Consumers in these markets are looking for brands which are committed to supporting local communities and improving the state of the environment. Brands should act fast to address this rising demand," he adds.
Jamieson recommends brands to communicate their commitment to CSR on their product packaging, as 82% of consumers across Southeast Asia are actively looking for such information whenever they are at the store shelf.
Before deciding to purchase a brand, more than eight in 10 Filipino consumers (82%) check product packaging to ensure the brand is making positive social and environmental impact, the highest compared to the global average of 52%.
"Consumers are highly influenced and informed by packaging when it comes to recognizing socially and environmentally conscious brands," states Jamieson. "To help consumers in their purchasing decisions, brand owners need to clearly state their position on and commitment to such causes."