KLM royal Dutch Airlines recently announced that it had engaged squash queen Nicol David as its brand ambassador.
KLM's daily direct flights between Kuala Lumpur and Amsterdam, where Nicol is currently based,  makes it convenient for David to return home.
Here's a list of famous celebrities who are flying high as ambassadors of airlines.
1. Nicol David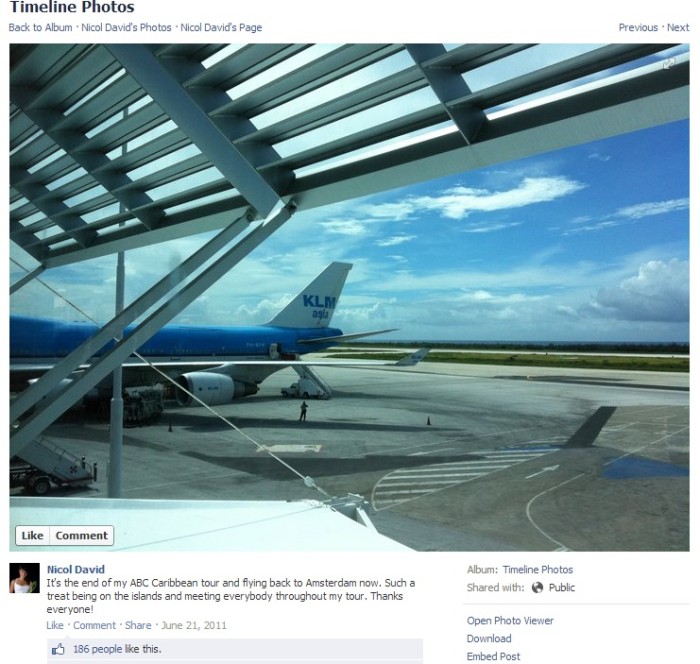 The squash superstar currently trains in Amsterdam and few Facebook status updates may have given us early hints that she's a fan of the airline that flies direct from Kuala Lumpur to Amsterdam. More about the appointment will be revealed next week.
2. Yuna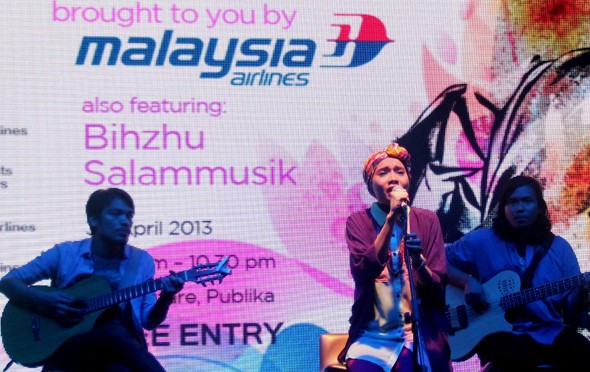 One of Malaysia's favourite songbirds who is now based in the US, Yuna was appointed as the social media ambassador of Malaysia Airlines in April 2013. She's famous not just for the great music she produces but also her presence on social media. In 2012, Yuna was featured on the MHbuddy, a Facebook app by the airline that offers direct booking services. Malaysia Airlines was quick to nab her and leverage on her fan base to gain more traction in the social media scene.
3. Psy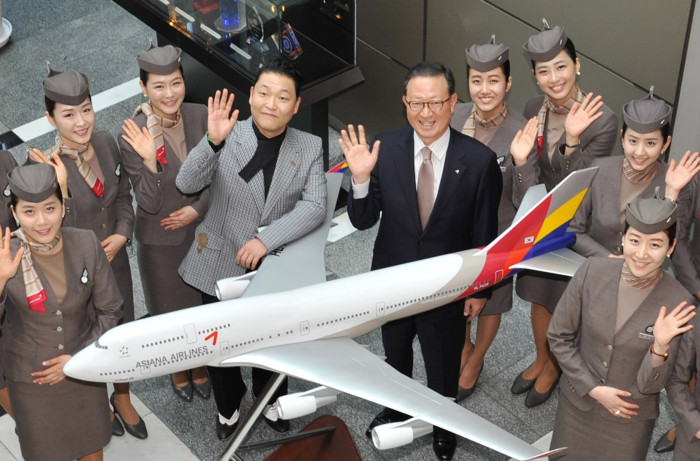 Asiana Airlines is in on Gangnam Style too sealing a one-year deal with artiste Psy in January 2013. The deal is to promote the popularity of Korean pop culture abroad. What's in it for Psy? Free business class tickets.
3. Miranda Kerr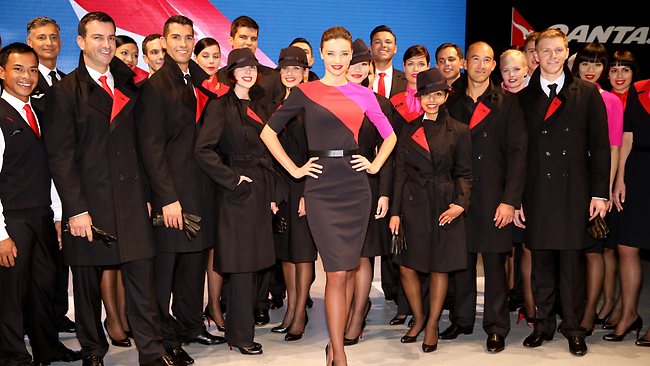 Victoria's Secret angel Miranda Kerr has one less thing to worry about as a jetsetter. She was named the ambassador of Australia's national airline Qantas in January. She was the face of Qantas' ad campaign to engage current members and to attract new ones via the Qantas Clubs.
4. Orlando Bloom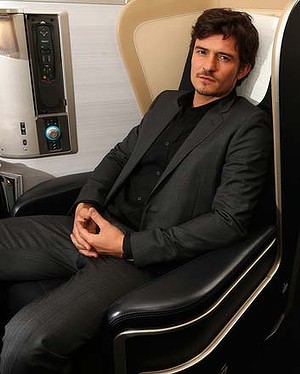 Miranda Kerr's better half Orlando Bloom was also recently appointed as ambassador, but for  British Airways' ambassador. He was chosen because he represented 'quintessential British glamour and elegance'. He was in Sydney to promote the London-Sydney route. British Airways partnered Qantas for 17 years until last September, when they parted ways. We just hope that these wonderful couple won't have any family feuds up in the air.
5. Lionel Messi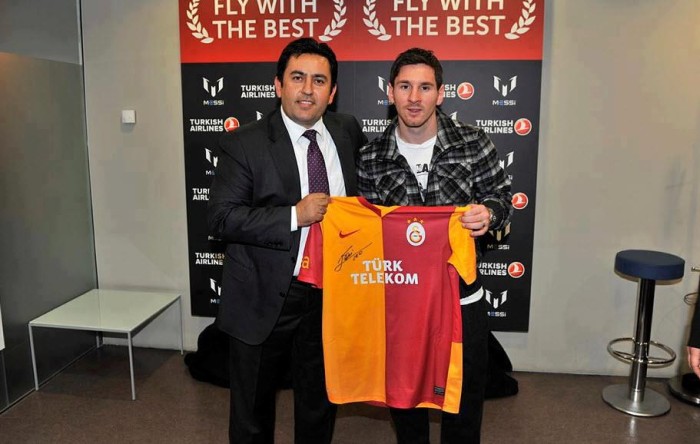 Football superstar Leo Messi was named global brand ambassador for Turkish Airlines last September. He also shot a commercial for the airline with Kobe Brant, the brand ambassador. In working with Leo Messi, Turkish Airlines will maintain a global focus promoting its award-winning service while Messi's visibility and worldwide popularity will be instrumental in helping Turkish Airlines reach new heights.
6. Bear Grylls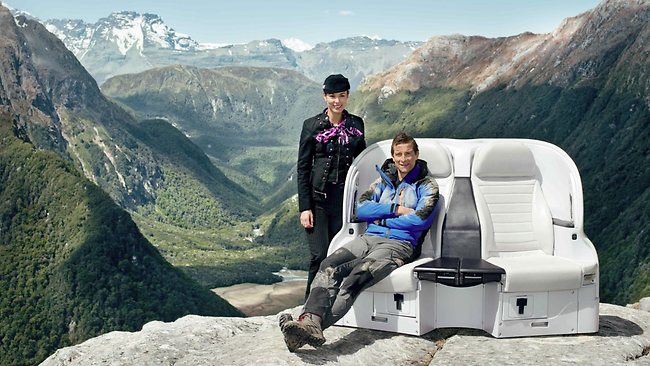 Air New Zealand partnered celebrity adventurer Bear Grylls, known for his show Man vs. Wild, in an in-flight safety viral videos called the Bear Essentials of Safety. Chief marketing and customer officer stated that Grylls was the ideal partner to help Air NZ to revive important on-board safety messages. Don't you feel safer now?
7. Katrina Kaif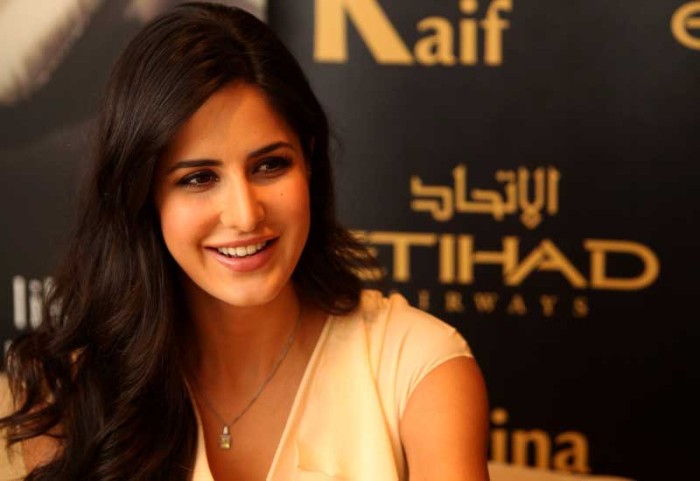 British Indian actress Katrina Kaif was appointed as the international brand ambassador of Etihad Airways, the national airlines of the United Arab Emirates (UAE). That's one more thing to showcase besides her acting career.