Associated Press director of Asia Pacific news Ted Anthony believes that social media is under-utilised in today's newsrooms.
"Social media in most newsrooms today is divided loosely into 'intake' - using social media to gather news or accumulate content - and 'output' - an organisation's social media presence on various platforms. My sense is that while newsrooms are becoming more sophisticated in those ways, we have discovered only about one percent of the potential of these platforms," Anthony said.
"As an industry we are still underestimating the potential of social media as a gateway to content," he added.
For him, Facebook and Twitter transcends merely being a container for links connecting us with valuable content.  Instead, social media is changing the way we communicate and our expectations of what counts as communication.
"How can we better use social media networks, including those that haven't been invented yet, to both steer people to great content more effectively and have them participate along with news organizations in the creation of great content? That's where the most exciting terrain lies," Anthony said.
Media traditionalists might argue that social media is less in-depth compared to the run-of-the-mill text-based article but Anthony disagrees with such a view.  It is also not a matter of the decline of text, making way for more visual media such as images and videos.
Anthony said: "Some stories are better told or explained through text, some through visuals. Just like there is nothing that can rival a deeply striking image, there is nothing that can rival the elegant use of human language to convey depth, thought, emotion and information."
The content that are posted onto digital platforms determine the quality of such platforms.
"Platforms are neither inherently shallow nor inherently deep. They are, in effect, containers. It's what you put into them that counts. I have seen more depth on some Instagram feeds than I have in some 300-page books. But I've also seen an Instagram feed dedicated entirely to stuffed animals," Anthony said.
"Without good content, such platforms are ultimately of limited use."
With the advent of digitalisation of news, it means that multiple types of media can be combined to form a story and there's no need to choose just one type of media such as text or video.
Anthony said, "We need to get increasingly better at deciding the right tools for the right jobs in our journalism."
As with the difficulties of verifying content generated on social media, upholding journalistic standards in increasingly digitised and fast-paced newsrooms is just as challenging.
But producing real news has commercial value too.
"We have enough advertising in the world. We need honest brokers to tell us what's what without having vested interests that may or may not be obvious. Journalism needs people who will poke holes in packaged narratives and cause us to ask questions. My fear is that the declining trust in the mass media is obscuring this imperative," Anthony said.
He added that media must constantly prove to audiences that they are acting on their behalf, rather than in the service of getting them to buy something.
"If there's one mission that news organizations should have in coming years, I believe it's to hold people to account about the stories they tell and to figure out what such stories really mean. That's one of the things that's going to really define where we end up."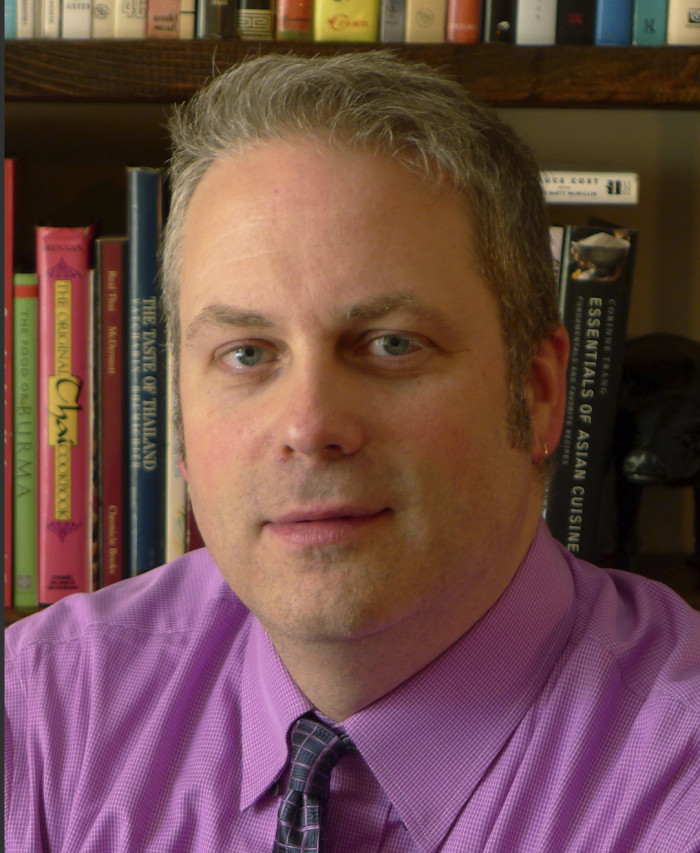 Photographed by Melissa Rayworth
But the challenge is real when it comes to producing quality news in an environment where readers demand real-time news around the clock.
"Newsrooms as a whole are poised to react more quickly and in more of a real-time way. That's necessary, but it also can encourage shortcuts," Anthony said.  "The calculus of success involves a balance among three key competing forces: quick response time, creative thinking about story forms and the indispensable ingredient of real reporting."
He says that one way to achieve the magic combination is to ensure that the best journalists can tell stories in ways the reflect the way people move around information today.
"In the process, to come up with storytelling methods that haven't been invented yet — preferably storytelling that is, in many cases, driven by strong visual elements and when possible, more immersive experiences," Anthony said.
Maria Ronson, VP of sales in Asia at AP, points out that producing news that adhere to high journalistic standards creates commercial value for AP, whose main revenue stream in the Asia-Pacific comes from licensing out content such as newswires.
She said, "Our commercial success rests on the fact the AP will not compromise on its reputation of being fast and accurate.
"We cannot sacrifice credibility for speed of delivery so content that our editorial teams produce as well as content we acquire through third parties must go through the rigours of our editorial standards.  The same set of high standards apply across the genre of content we produce – whether it is entertainment, celebrity or sports, for instance."
As technological infrastructure increases the efficiency and affordability of news, improving the ability of the reader to receive content and for news organisations to distribute it, more and more consumers of news will want news on the go, according to Ronson.
"It is imperative for traditional media to draw and implement a digital strategy to remain relevant in this new media environment," she said.
One of the best examples of content that meets this requirement is live news.
"The key to attracting a significant audience online is content that gives them a feeling that they are witnessing history. The event that best illustrates this is the royal birth in the UK in 2013," Ronson said.  "A visitor spends an average of a little over a minute per day on a newspaper website. But the lead-up to the birth of Prince George produced some astonishing statistics among several newspapers in the UK."
For example, Mail Online garnered 1,776,563 views for their Royal Baby coverage from global audiences while The Telegraph's live blog coverage received 608,000 page views on the day of Prince George's birth.  Daily Telegraph had an average viewing time of 18 minutes for its live coverage of the Royal Baby and The Sun had a whopping 28 minutes.
"Any advertiser would find these statistics compelling evidence that given the right content, live news offers a very attractive proposition for the brands they represent," Ronson said.
But breaking news is not the only arena in which AP hopes to thrive.
Ronson said: "Our goal is to draw more attention to our content outside of breaking news. We intend to leverage on the depth and breadth of our coverage in sports, entertainment, health and lifestyle through our distribution platforms."
For example, AP runs video news footage platform Videohub and photo distribution platform APImages.com, which was enhanced to meet the needs of users from non-traditional media organisations.  Catering to non-traditional media subscribers is an important direction for the news organisation but they are still searching for an ideal revenue model.
"We are still testing what revenue model will work in non-traditional media as no one has yet come up with a formula that ensures a guaranteed return to cover costs of producing the quality and amount of content that we produce," Ronson said.
She added: "A minimum guarantee plus revenue share model is ideal as it ensures a stream of revenue to maintain and improve quality of the product and have both parties share in the upside of the business."