Relaunched five years ago, New World Harbour Race has become an iconic sporting event of Hong Kong. To better capitalise on its publicity, the title sponsor New World Development teams up with the creative agency AllRightsReserved to roll out "Make a Splash With You" photoshoot campaign.
In light of the city's Lion Rock spirit and to garner support for the event, the campaign showcases different images in a bid to cheer for the participants, demonstrate the city's vibrancy and endurance, and bring positivity to Hong Kong.
About 50 people across the political, academic, martial arts and showbiz sectors take a dip into the water.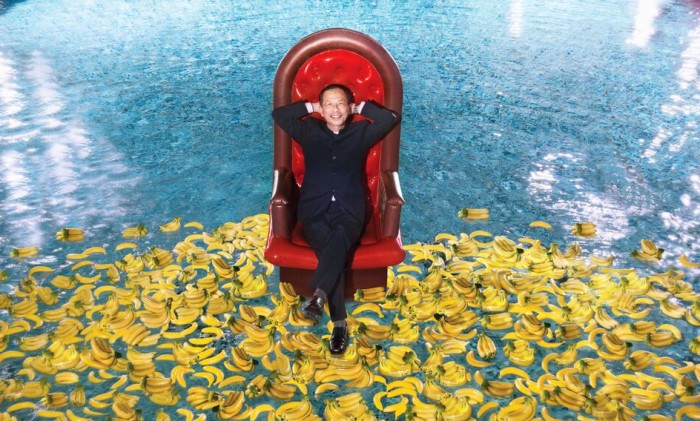 President of the Legislative Council (Legco) Jasper Tsang Yok-tsing has been known for his sense of humour. This time, he has also taken a dive for the photoshoot.
Sitting on floating inflatable chair as if he chairs the meeting in the water, Tsang says he feels cozy. He even jokes about taking the inflatable chair home, as he fiddles with a banana prop in his hand.
Noting that some of the Legco members will be taking part in the Harbour Race, Tsang says he is jealous. While he has not taken part in any long-distance swimming for a long time, Tsang says, if given the time to train, he believes he will be able to complete the race.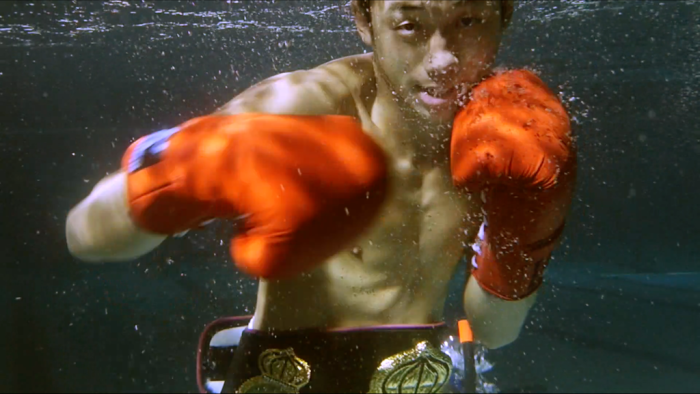 Famous boxer Rex Tso Sing-yu, who doesn't know how to swim, also takes a dive for the photoshoot. He says throwing punches under the water is quite new to him. Although he enjoys the photoshoot, he finds it quite difficult as he has to hold his breath.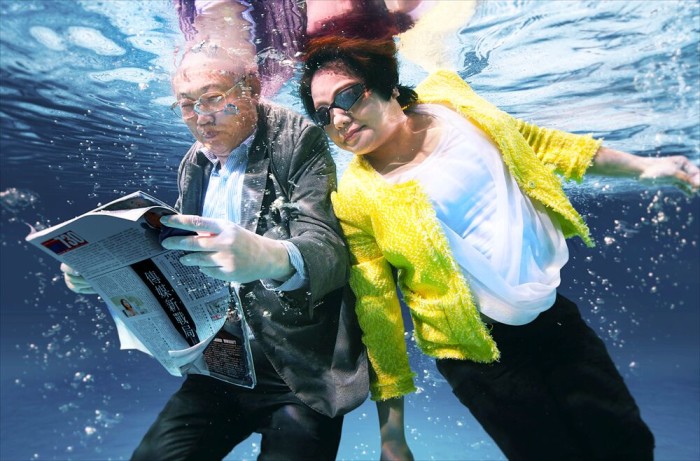 Shih Wing-ching, the founder of Centaline Property Agency and free newspaper am730,  is a three-time participant of the cross-harbour swim. Alongside the outspoken stock commentator Agnes Wu, Shih enjoys his read under water.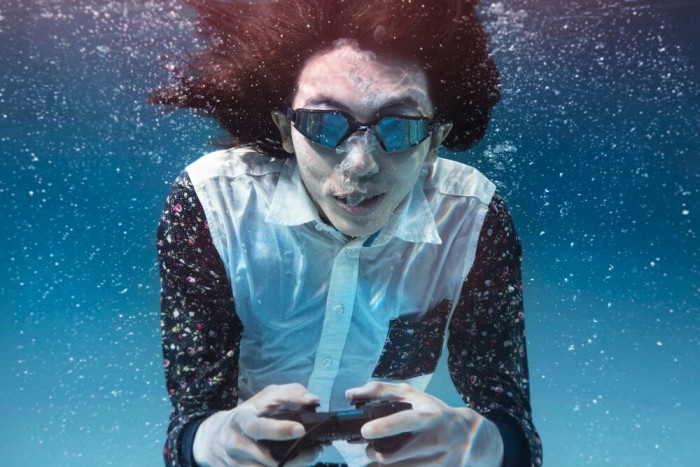 Not only is gamer-turned the king of advertisement, Lam Wai-wah – better known as Tat Gor – is afraid of water. While Lam doesn't know how to swim, he dedicates his first time to strike a pose as playing video game under the water. "The difficulty lies in me not knowing how to swim. It's very difficult to stay calm," he says.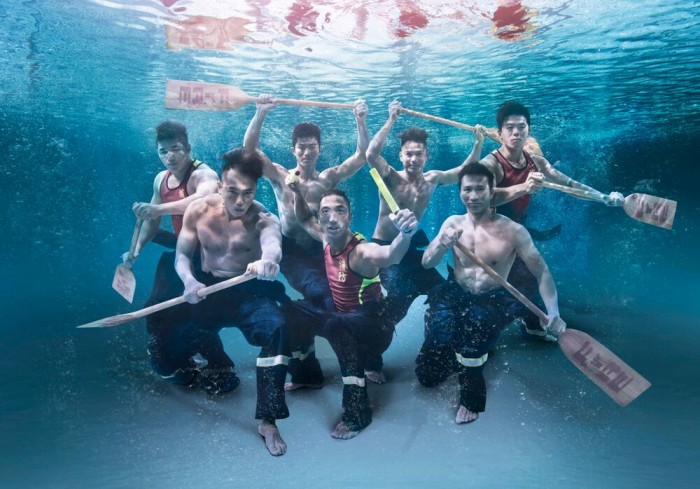 Seven members from the Fire Services Department's dragon boat team boast their strong-built and muscular bodies under the water.
The swimming competition, due to take place at the Victoria Harbour on October 18, encourages swimmers to put their physique and endurance to the test.