Reality celebrity star Kim Kardashian and rapper Kanye West welcomed their first baby girl last Friday and while the world expected them to put a 'K' to her name, they surprised the world by naming her North West, and Nori for short.
"Nori" is a combination of Kim Noel Kardashian and Kanye Omari West's middle names. On the other side of the world, Nori also means a type of seaweed used to wrap sushi.
Jokes aside, the news received criticisms from fans. One wrote:
I mean, there are a MILLION beautiful names in the entire world and they decided North? Please! Someone give both of them a slap on their faces. That's not even original! Poor little baby girl.
What a dumb name.
North West is a direction, not a name.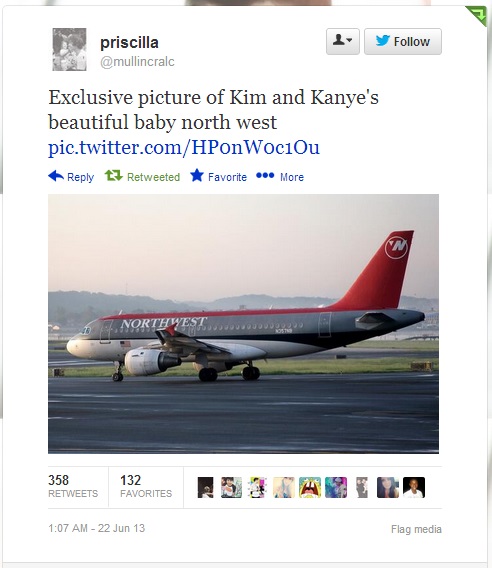 After a quick search on the net, it seems like they're not the only ones naming a baby after a brand. Here's more :
[gallery link="file" ids="20084,20081,20082,20085,20083,20079,20080,20078"]