Mozilla has announced that they would soon be selling ad space. The ads would appear within the tiles of Firefox's new tab pages called 'Directory Tiles'.
[caption id="attachment_36834" align="alignnone" width="488"]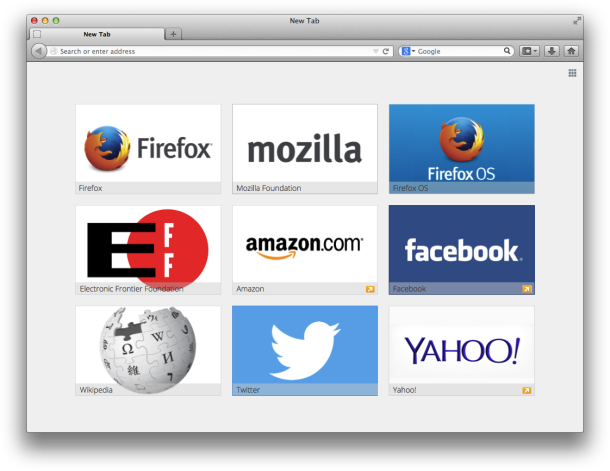 Image courtesy of Mozilla[/caption]
This initiative is aimed to create opportunities for Mozilla to generate revenue. To date, Mozilla operates as a non-profit and makes 97% of its profit from searches. The browser sees 100 billion tile impressions in the US alone, according to a spokesperson in the company.
"Some of these tile placements will be from the Mozilla ecosystem, some will be popular websites in a given geographic location, and some will be sponsored content from hand-picked partners to help support Mozilla's pursuit of our mission. The sponsored tiles will be clearly labelled as such, while still leading to content we think users will enjoy."
The company has stated that it is looking for a partner in like-minded content owners and creators, such as leading publishers and curators as well as innovative advertising agencies.