When it comes to financial products, two in three Singaporean consumers conduct online searches with a brand in mind. This is according to findings from a recent study by Google APAC. According to Michael Yue, industry head for banking and financial services, Google Singapore, the study found that more mature markets, tend to skew towards a brand in mind.
"This is unlike geographical locations such as India, where the presence of retail banks is sparser; hence less people are conducting their searches with brand in mind. This is because they are still at the undecided phase," Yue explained.
In terms of financial literacy, Singapore currently comes in as one of the highest in Asia as consumers prefer to be well-informed before making any decisions. When it comes to topics such as financial planning, Yue explained that Singaporeans often turn to search to help them understand financial products and investments.
Mobile search on the rise when it comes to financial topics
The study also found mobile search growth for financial products increasing by 28% on a year-on-year basis. 70% of Singaporeans turn to their smartphones when they need information about a local business compared to 43% in the USA.
Singaporean consumers also showed a growing interest in wealth management, as searches conducted on mobile for the topic grew by 41% year-on-year for 2016.
What are they searching for?
According to Google, the rise in the number of finance-related searches in November follows the launch of insurance company Sompo, the launch of FWD's online life insurance policy, and SingSaver – a financial comparison site in Singapore.
In terms of top financial search topics, insurance came up top for Singaporeans, with eight of the top 10 queries involving insurance policies ranging from health, business, housing and cars. Singaporeans also showed interest in home equity loans and how to start investing.
Meanwhile, when it comes to banking services in 2016, local banks saw a rise in top-of-mind recall. Search results showed a preference for local banks with DBS commanding the most search volume, followed by OCBC, POSB and UOB.
General banking searches mostly related to online banking, showed Singaporeans' preference for more e-services. Searches for 2016 also reflected miles-based benefits as the most sought after feature for credit cards, with 42% of same-session searches related to travel. This indicated a love of travel for banking consumers.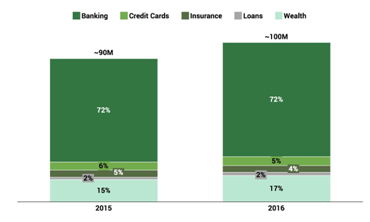 Interest in travel is also reflected in the insurance sector with more than 60% of insurance searches in 2016 focused on travel.  With 72% of online Singaporeans buying their travel insurance online, Google added that brands need to ensure consumers can discover and purchase their offerings easily.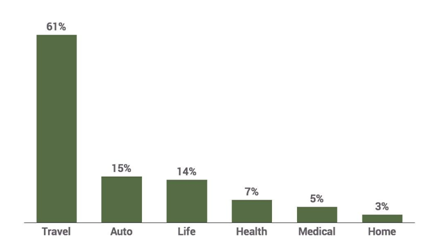 Across the top five financial hubs globally, which includes London, New York, Tokyo and Hong Kong, the study noted Singapore being responsible for 13% of the investment-related searches driven by mobile activity and key categories. This surpasses searches generated from Hong Kong.
Other popular searches from the May to June 2016 period include interest in the Euro currency following Brexit, DBS' Digibank launch and also searches on new retail bonds by Oxley and Hyflux. The surge in searches was then followed by a slump caused by a drop in the Dow Jones Index in August, the study said.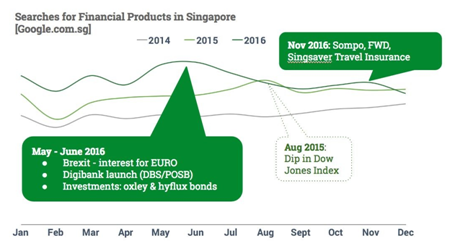 Google's APAC Financial Dashboard explores how consumers in 10 countries across Asia Pacific have searched for financial products over the last year, and the implications for financial companies.
(Photo courtesy: 123RF)