If you see it in Hollywood, chances are it can be done. From flying vehicles to facial expression readers to track your every thought and preference – if it hasn't been fully developed and ready for launch, it's probably in its testing phase.
Uncovering what technology advancement can do for advertisers and brands is the equivalent of opening up the Pandora box. Through digital mapping, it is now possible to not only know the basic demographics and location of consumers, but brands know have data on groups of individual that allow them to track results, enabling them to adapt their marketing strategies accordingly.
During A+M's recent conference, Spin & Spiel, Srikanth Ramachandran, executive director of Moving Walls, referenced digital out of home's future to computer software enabled systems that will allow advertisers and brands to display ads according to your preference, no matter where consumers are.
"Think Minority Report. The lead actor Tom Cruise playing Chief John Anderton, with an internally installed retina reader, advertisement was being displayed to him as he hastily walked down the train platform. But if you take notice, all the ads fit his demographic – male, in his mid-late thirties, athletic, and the like."
While technology has not excogitated to the state of recognising our personal details without some form of gadget, face-reading software is a rapidly developing technology that advertisers are all honing in on in order to be the first to provide that big wow to meet clients' needs.
"Face-reading technology may one day be paired with programs that have complementary ways of recognising emotion, such as software that analyse people's voice," said Paul Saffo, a technology forecaster.
Companies that are developing such software are Massachusetts based, Affectiva, and Emotient from San Diego. Since Affectiva started on this form of data analysis, it has collected over 1.5 billion emotional reactions from participants.
The software uses frame-by-frame video analysis to map muscular changes that crease the human face within milliseconds to label the emotions behind the movement – such as happiness, sadness and disgust. Thus far, the technology relies on webcam, photographs and videos to compile its data.
[caption id="attachment_29271" align="alignnone" width="480"]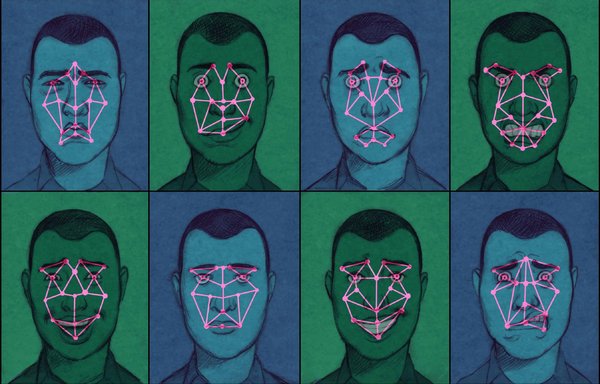 Image courtesy of The New York Times[/caption]
Rana el-Kaliouby, co-founder and chief science officer of Affectiva said that these recordings served as a database to create the company's face-reading software, which will be offered to mobile software developers in mid-January.
Creating personalised experiences for consumers has never been an easy feat for creative agencies; however, with the new data; it will be easier to peek into consumer's behaviour.
Bruno Fiorentini, general manager of advertising and online (APAC/India) for Microsoft Advertising, shared at Spin & Spiel that the mobile space is sensitive to spam and advertising, so it is important to provide consumers with the experience they crave.
"Because of the change in habits of consumers, I think what dictates the direction of the mobile space is through understanding new habits of consumers. People are connected to their phones all the time. Advertisers need to make something relevant to them."
Abishek Bhattacharjee, director of media of IPG Mediabrands thinks that a consumer is using this mobile app with a particular mindset and advertisers need to tap into that by asking themselves how they can serve that mindset.
"The more and more we start doing that, the more and more we start seeing results. As that keeps on happening and advertisers see value in that, the process of integrating data with mindset into the mobile space will become common."
An assistant professor of human-computer interaction at Arizona State University has also noted that apps that can respond to facial cues may find wide use in education, gaming, medicine and advertising.
"We can provide just-in-time information that will help individuals, moment to moment throughout their lives."
Despite privacy and surveillance concerns, private companies have started to develop this type of algorithm, including government agencies with security interest.