The Metropolitan Manila Development Authority (MMDA) has ordered an unnamed clothing brand to immediately edit a billboard due to alleged sexual undertones in its messaging.
MMDA said in a statement that chairman Francis Tolentino "asked the advertiser to roll down their billboards in the area and revise immediately their content which was found to have sexual overtones and offensive to the morals, especially the youth, and the general public as well."
Tolentino said that the move was in response to complaints from Catholic Church. MMDA did not name the advertiser but described the billboard to feature "half-nude young couples clad in skimpy denim shorts."
The copy in question - "Come and Play", "Temptation Calls" and "Express your Hidden Desires," however, and the location of the billboards were more revealing.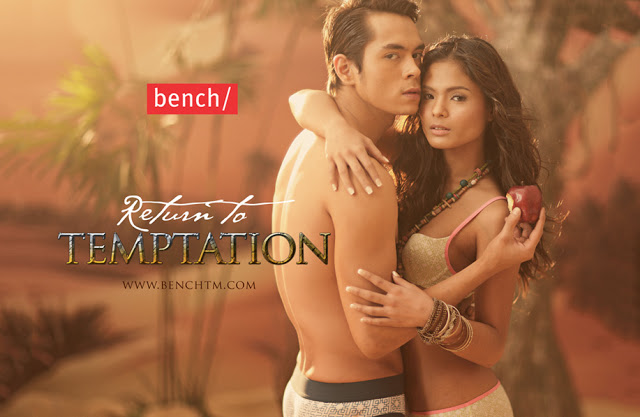 Located at Epifanio de los Santos Ave. (EDSA) and J.P. Rizal Extension in Guadalupe, the billboard's descriptions fit outdoor campaigns made by local clothing brand Bench. The company has yet to confirm this speculation made by the local press. The picture above is a 2011 campaign from Bench.
Tolentino said the advertiser has promptly agreed to delete the offensive language in the billboards.
"While the MMDA respects the advertising industry's self-regulation agreement with the government, it is incumbent upon its members to exercise some amount of prudence before they decide to put up advertising signs in public," he recommends.